The beautiful country of Ireland is full of culture, fascinating architecture, historic neighborhoods, natural landscapes and breathtaking views. From the iconic Giants Causeway, to the National Museum of Ireland, seeking out cultural experiences in Ireland is no challenge. Explore some of Ireland's best cultural locations with us in this final installment of the "World of Wonder" blog series, and consider adding them to your list of travel destinations during your next trip to Ireland.
Legendary Landmarks of Ireland
Located at the end of the basalt cliffs on the coastline of the Antrim plateau in Ireland, 40,000 basalt pillars jut out from the earth and sea to create the magnificent Giants Causeway. A direct result of ancient volcanic activity, the Giants Causeway has served as a storytelling mechanism, spurring tales of giants using the land structure to travel over the sea. Both a natural and cultural symbol, the Giants Causeway was inscribed on the UNESCO World Heritage list in 1986. Today, over half a million visitors embark on a journey to the causeway each year.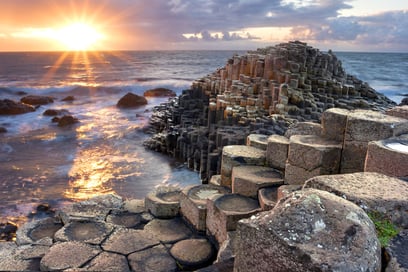 Just as fascinating as the Giants Causeway is the man-made Kylemore Abbey Castle, which was built in 1868. It's long and prominent history includes serving as home to the extensive Henry family and the Duke and Duchess of Manchester, from providing residence to the Benedictine nuns and school children when the Kylemore Abbey School was in operation. Now, the castle invites people to discover the history that made Kylemore Abbey the cultural wonder that it is today. Set in a wooded and watery landscape, wildlife surrounds the property, making it a perfect destination for those interested in Ireland's history and the great outdoors.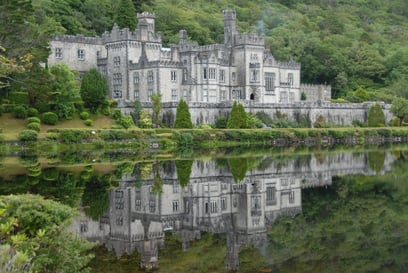 Another marvelous castle is the Blarney Fortress and its surrounding gardens. Escape into the wild and explore various waterfalls, bogs, winding forest paths, ancient escape-route cave systems, poisonous plants and even the legendary Seven Sisters. Head back to the fortress to kiss the world-famous Blarney Stone, and venture through millenniums past while exploring the castle.
Ireland's National Parks and Landscapes
For the most surreal experiences in Ireland, set out to reunite with nature. Glenveagh National Park is one of Ireland's greatest treasures. Described as "heaven on Earth" and "peaceful, beautiful, charming and historical" (TripAdvisor, 2017), this park is hands-down the perfect place to begin an Irish adventure. With mountains, valleys, waterfalls, rivers, lakes and even a castle, Glenveagh has it all. Be sure to bring along a quality camera. Although pictures don't give this breathtaking land justice, you'll want photographs to reminisce of your time in this dreamy region.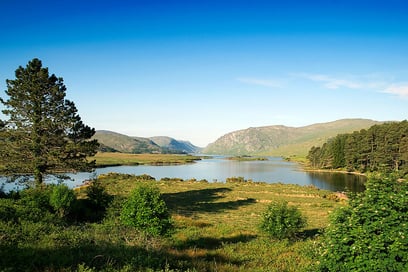 Photo by Michael Osmenda

Another of Ireland's beauties is Killarney National Park, which covers approximately 26,000 acres and includes Ireland's highest mountain range, the Macgillycuddy's Reeks. The park provides refuge to Ireland's only herd of red deer, which has wandered the parklands since the Ice Age. Designated as a Biosphere Reserve by UNESCO, visitors to the park should be sure to check out the Muckross House and Gardens, Muckross Abbey, Torc Waterfall, Innisfallen Island, The Meeting of the Waters and Ross Castle for some of the greatest site-seeing and culturally significant wonders in the park.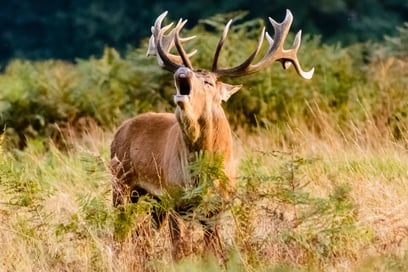 Musical Experiences
Musical phenomenon, Celtic Woman, is a traditional Irish group of three vocalists and one violinist. Since their 2005 debut, Celtic Woman gained international recognition as a cultural wonder. From celebrating Ireland's rich heritage, to honoring current Irish happenings and traditions, and to performing other holiday, contemporary and classical compositions, Celtic Woman has released upon the world soaring vocals, iconic arrangements and awe-inspiring stage performances. Their inclusion of traditional Irish instruments, such as the bodhran, tin whistle, bouzouki, and Uileann pipes provide further exposure to the Irish way of life. Irish dancers and traditional dance routines are also a part of their performance. Although Celtic Woman travels across the globe on tour, witnessing the group perform in their home country of Ireland should be on any Irish lover's "To-Do List."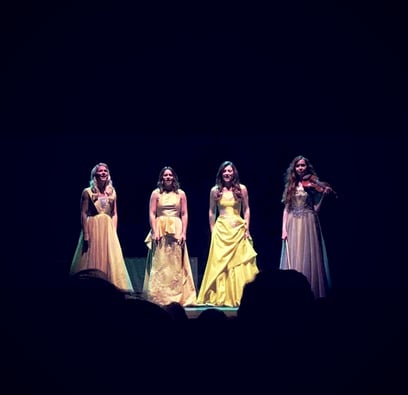 Museums in Ireland and Other Cultural Expression
For historic and cultural experiences, visit the National Museum of Ireland, which features collections from ancient Ireland. While exploring the medieval era, Viking days, the prehistoric period, country life and other Irish periods, the National Museum of Ireland provides visitors with insight into the lives of those who preceded current generations. Celtic and Medieval art are also on exhibit at the museum, as well as a display dedicated to kingship sacrifices!
For those who cherish the arts, Dublin's National Gallery of Ireland is a brilliant art exhibition, featuring multiple exhibits and hundreds of artistic masterpieces.
Waterford Treasures is also an incredible, historic marvel. With three museums in the Viking Triangle, over 1000 years of Irish history is accessible. The Medieval Museum, Reginald's Tower, and Bishop's Palace are all brought to life through costumed actors and actresses, creating a truly Irish experience. Furthermore, the world's first viking virtual reality experience and other once-in-a-lifetime adventures await at Waterford Treasures.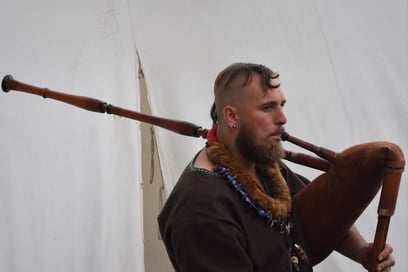 Step aboard the Jeanie Johnston and set sail to America. On this ship, you'll learn about the painful history of the 19th century Irish famine that forced millions to flee Ireland in hopes for a brighter future in the United States. For seven years, the Jeanie Johnston safely delivered 2500 Irish immigrants to America, and did not witness a single causality. Experience what it was like to sail on the Jeanie Johnston, while learning about the passengers, the captain and the ship's doctor. Located in Dublin, this ship-turned-museum is an enlightening experience for locals and tourists alike.
Whether exploring Ireland's national parks, venturing through the halls of an old monastery or experiencing the magical musical talents of Celtic Woman, there are plenty of cultural wonders to broaden one's sense of the world in which we live. Never stop learning about different cultures, histories, and nations and visit Ireland's most cherished locations! Do it in style by reserving your stay with Dwellworks temporary housing today!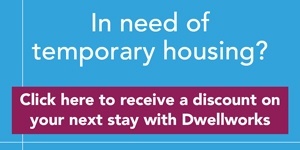 Can't get enough of Ireland? These other museums and cultural locations receive honorable mention on our cultural hotspot list: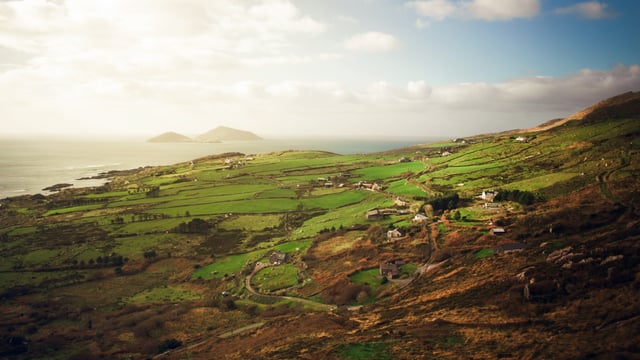 If you missed the first three installments of the World of Wonder blog series, check them out below!
Back to Blog Listing