Recently our Canadian government announced changes and enhancements to our Immigration policy as part of its Innovation Agenda to facilitate the entry of skilled foreign national workers to meet important labour market needs. The Global Skills Strategy (GSS) pilot program will run for an initial period of two years and certain highly skilled individuals applying from outside of Canada will be eligible to apply for priority two-week processing. This policy enhancement makes Canada a destination country of choice for many employers.
But its not just the recent changes to our Immigration policy that makes Canada a super power, it's the sum of all our parts!
Canada is built on immigration. Other than our First Nation's People, our ancestors came from every corner of the globe, making Canada truly a multi-cultural mosaic of peoples from the beginning of our existence. Our long standing multi-cultural policy in Canada (brought in by our current Prime Minister's father, Pierre E Trudeau) provides all immigrants the opportunity and the legal right to continue to embrace their culture while integrating into Canada.
Our cost of living is reasonable even in what locals consider to be high cost metropolitan cities compared to many major cities in the world. And although Canada's economy has been built on natural resources and agriculture, that's shifting too. Cities such as Vancouver, Toronto and Montreal have all seen major increases in activity from the technology sector, and Ottawa -- traditionally Canada's Silicon Valley North -- is poised to ramp up once again as a power house in both technology and research.
Our public education system and the allocation of public education funds to cities and neighbourhoods helps to ensure all students receive a quality education without having to reside in wealthy communities. Therefore, private school education is far more of a choice rather than a need in Canada, and those coming in can look at a number of more reasonable-cost neighbourhoods without sacrificing education.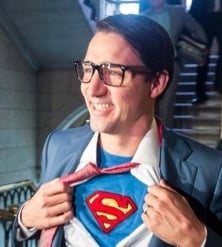 Our "universal" health care provides access to quality health care across Canada and to all residents including assignees and their families. Much like local residents moving from one Province to another, there is a waiting period (up to 3 months) before you can apply for a Provincial health insurance number and access healthcare. And most employers offer extended health care benefits (covering dental and prescriptions), at either a minimal or no cost to employees. By the way, did I mention these benefits apply to same-sex couples?
Dwellworks is here to welcome assignees and permanent new residents to Canada. Our government simplifies the process and our people make it a wonderful place to live.
I could go on and on as to the many other reasons why Canada is a country of choice for many employers but then I'd be boastful, and you know us – we like to be humble!
Back to Blog Listing