The United Arab Emirates is a nation of endless excitement and opportunity. Each emirate has its own distinct culture and sights, all inhabited by hardworking, diverse people. The UAE rocketed to the global stage fairly recently with the discovery of oil, but the glittering region of contrasts has been inhabited for centuries.
Today, the population of the UAE is about 9 million. Around 80% of the population are expats, which makes for a culturally vibrant, international community. The Emirates are a 7 member federation comprised of Abu Dhabi, Dubai, Sharjah, Ra's al-Khaimah, Ajman, Umm al-Quwain, and Fujairah. The capital city is Abu Dhabi. The United Arab Emirates lies along the Persian Gulf and Gulf of Oman. The nation shares a maritime border with Iran. Saudi Arabia and Oman both border the UAE (as well as Qatar, according to some due to a regional dispute of land). While the country is mostly an oasis-dotted sandy desert of dunes, the cities along the coast are futuristic centers of technology and culture.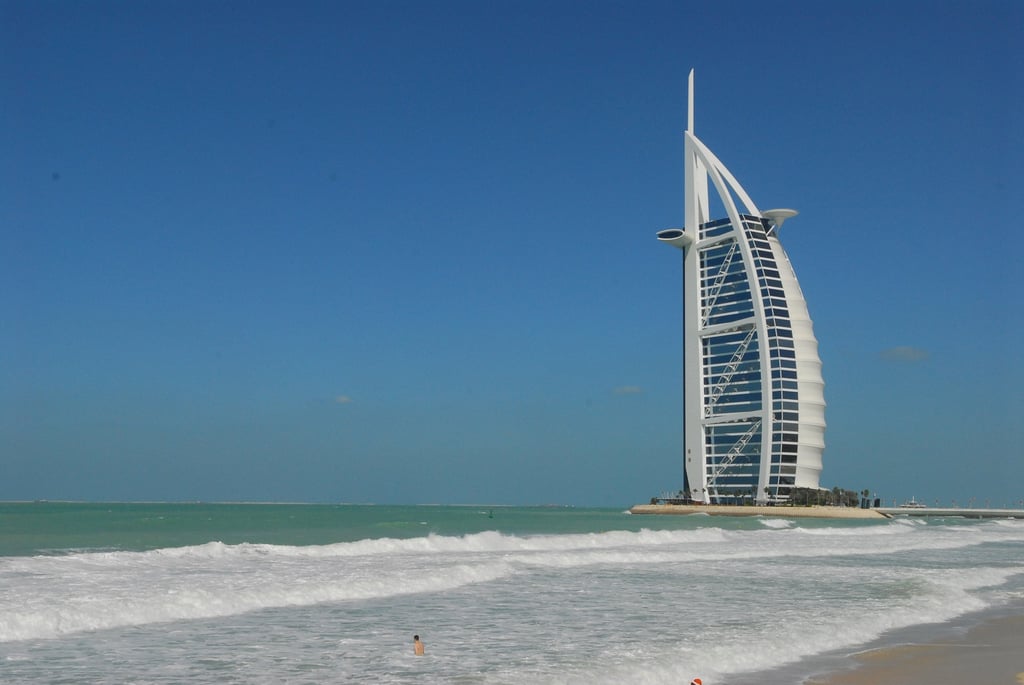 Social Climate
People pay little attention to lines and do not maintain order on the street, in stores, or in public facilities. Due to the large number of passengers, expect some slight pushing on public transportation. If you are lost and ask an Arab for directions, he or she will most likely make every effort to show you the way.
Do not touch produce in food markets unless you intend to purchase it. Bargaining is expected - start by offering half off the original price and usually you will settle with the vendor near the middle.
Dress should always be modest for both men and women. Neither should wear shorts or sleeveless tops in public. In general, non-revealing Western-style clothing is acceptable, especially in Dubai which tends to be a bit more relaxed. Women's' dresses should have hemlines below the knees and tops that extend to the neck and cover the shoulders and elbows; pants are acceptable. Women should carry a scarf at all times to cover their head if necessary. Men should refrain from wearing jewelry around their neck, even if it is not visible.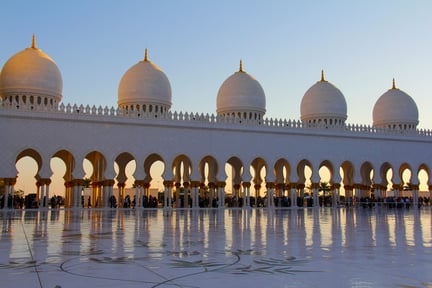 Language
Arabic is the language spoken throughout the Persian Gulf countries; although English is taught in schools and is spoken in many of the international hotels, restaurants, and shops. Arabic is a Semitic language and is written from right to left in a flowing script. Arabic speech sounds embellished and flowery to non-native speakers.
Arabs speak in soft, quiet, and restrained tones and will only raise their voices, when necessary, to express anger. Arabs may appear overconfident in their emphatic reassurance or insistence that they can take care of something, are certain in their knowledge, or can solve a problem.
Take care never to use religious references disrespectfully. Make certain to use proper titles before someone's surname. Small talk is important and will help Emiratis get to know you and gauge how familiar you may be with etiquette and protocols of the region; an important consideration.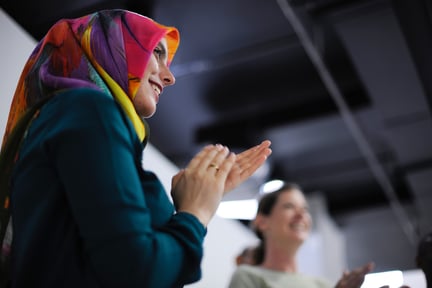 Doing Business
Shaking hands when arriving and departing from a meeting is common among men, but women should never extend a hand first, especially to a man. And if your handshake is rebuffed, do not be offended.
Always be on time! As a foreigner, you are expected to arrive promptly; however, do not be surprised if your business counterparts are late. Meetings usually will start with social conversation as a way to get to know each other, so do not expect to rush immediately to business or push the agenda yourself. It is important to take the time to get to know your Emirati colleagues. Typical meeting places in the UAE include casual public settings like cafes, restaurants, or hotel lobbies. If you have interest in approaching an Emirati about a business venture, it is best to employ a middleman, or someone you both know, to make the introduction.
The Arabs have a long history in the mercantile and trade industry, so it comes as no surprise that UAE businesspeople are shrewd negotiators. Nonetheless, the negotiation process can be lengthy and patience will be needed. It may be helpful to utilize a native Emirati business associate to respond to proposals on your behalf. Concessions on your part may be necessary to assure that your Emirati business partners avoid shame and "save face." For a contract to be binding, it must be written in Arabic, even if there is an English version.

Housing
The cost of living in the UAE which is reflected in the rental market prices. However, it is currently a renter's market throughout the nation, especially in Dubai where rent prices are flattening. Luxurious spaces are plentiful sure to check all of the "needs" in your property search.
Food
Arabs love food and enjoy a fine meal. Food staples in the region include rice, grains, breads, fresh vegetables, and fruits. If meats are served, they will be lamb, goat, or chicken. Unleavened breads or pocket-style pitas are served with spreads made of eggplant, chickpeas (hummus), or other vegetables. Foods will likely be spiced, but not necessarily to the point of spicy hot.
Famous foods in the UAE include: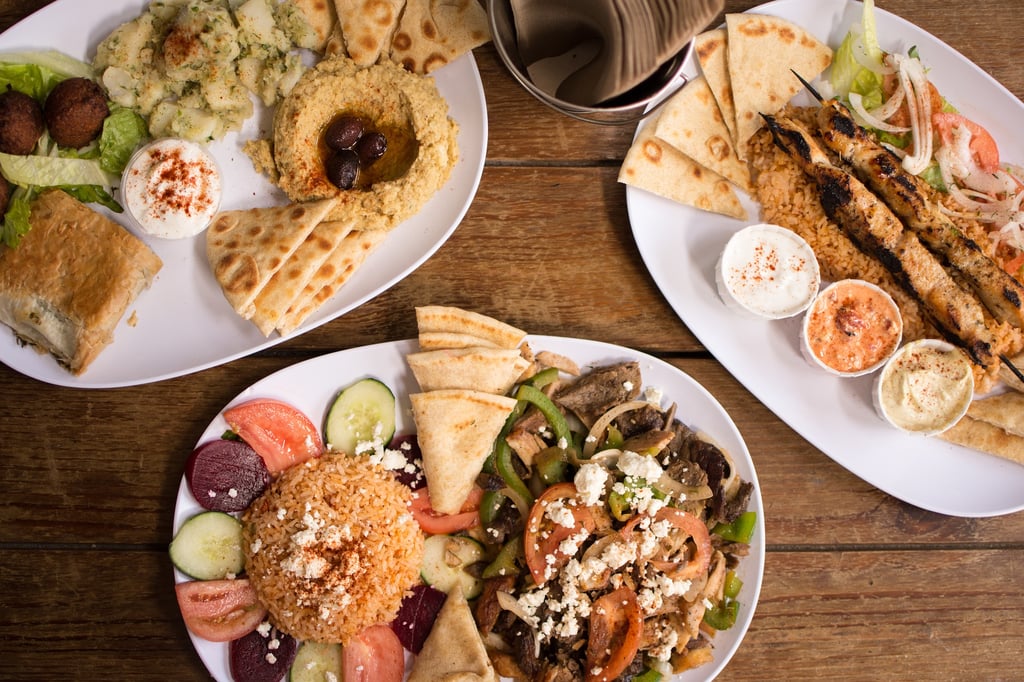 In keeping with Muslim tradition, pork is never served. Nor is alcohol generally available outside the international hotels and nightclubs; Muslims typically refrain from drinking alcohol. Muslims fast from sunup to sundown during Ramadan, a holy month for observant Muslims. It is polite to take note of anyone around you who is fasting and not eat in front of them or invite them to join you for a meal. Tap water is generally fine for drinking but bottled water is available and can be a safer option.
Schooling
The education system in the UAE is a relatively new one. As of 1952, there were few formal schools in the country, but during the 1960s and 1970s, new schools were built under a program designed to expand the education system. Public schools are government-funded and fall under the governance of the Ministry of Education with significant input from the Education Council in each emirate. Education at the primary and secondary level is compulsory up to the ninth grade. Kindergarten is for students ages 4-5 and the primary school students are ages 6-11. The preparatory school ages range from 12 to 14, and students age 15 to 18 attend secondary schools.
About 40% of students in the UAE attend internationally-accredited private schools where foreign languages are a key part of the curriculum. Private school education tends to be geared toward the expatriate communities, often preserving the culture and following the curriculum of a student's home country.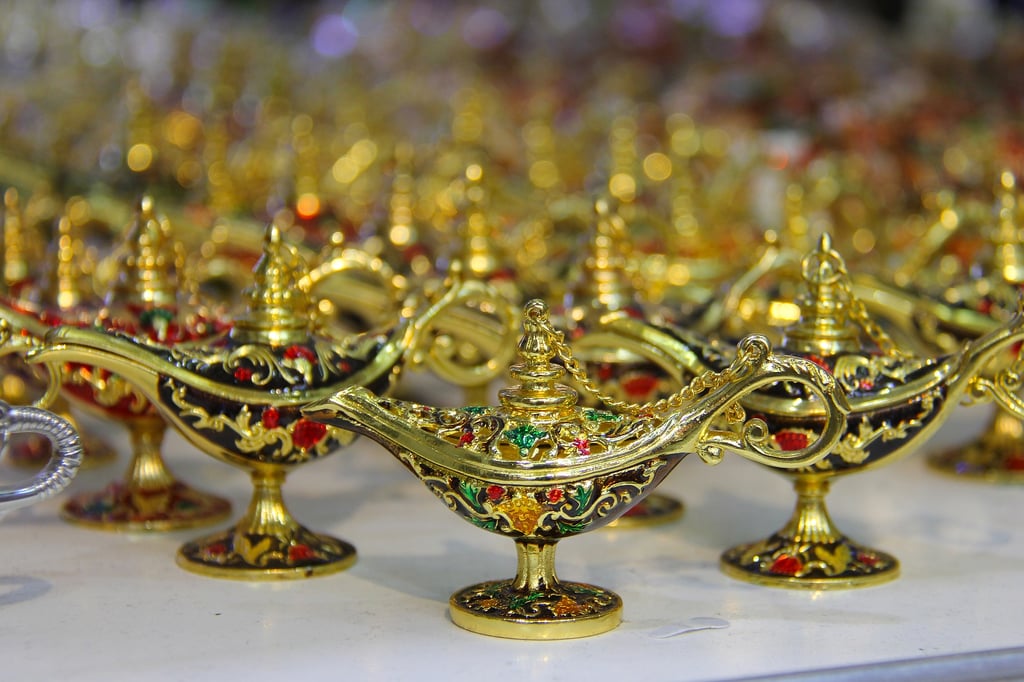 Transportation
There is no shortage of ways to get to your destination in the UAE! Hop in a taxi (the pink-roofed ones are reserved for females), on the bus, or onto the metro or tram. Between islands, abras (water taxis) and ferries run between frequent routes.
Since traffic is particularly heavy during rush hour and on the weekends, public transit is by far the preferred method of transit. Walking to your destination can actually be a challenge due to the crisscrossing infrastructure, in addition to the intense heat.
A word of warning if you choose to drive: there is a zero-tolerance policy for drinking and driving in the UAE. If your blood alcohol content is higher than 0%, you will be charged with a high fine, jail time, and deportation.
Attractions: Museums and Nature
Some of the top attractions in the UAE are:
Some of the most beautiful natural (and man-made) features of the UAE include: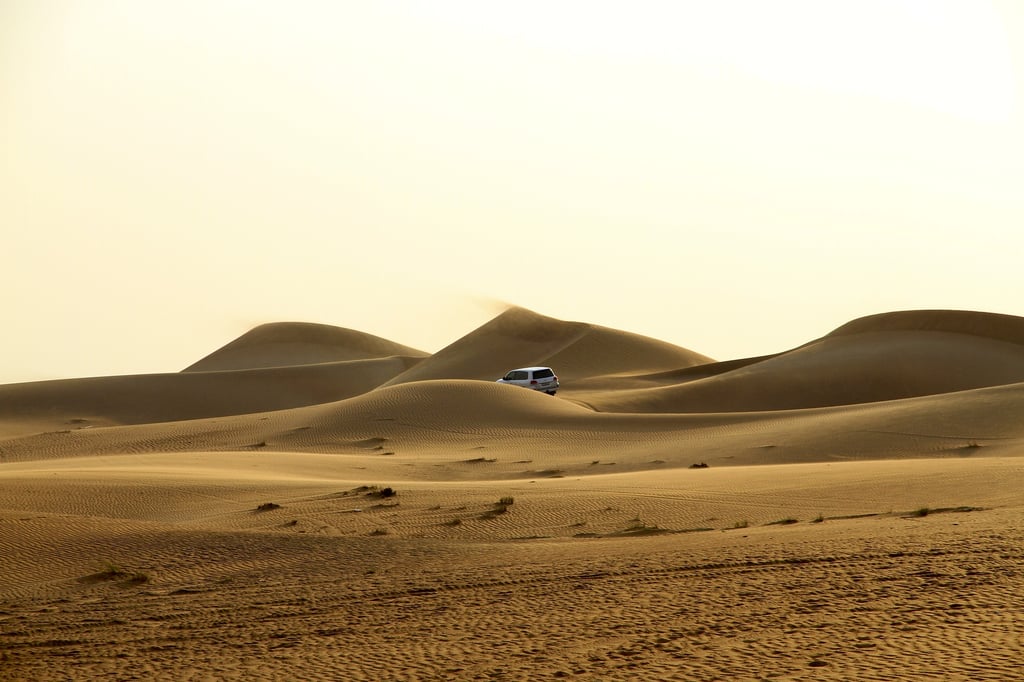 Security
Make multiple copies of your documentation and keep these materials in a safe place. These documents should include the location of your nearest home country embassy in case of emergency. When you travel, always be sure to provide at least one other person with your itinerary.
Whenever you travel to a new place, remember that it is best to avoid large crowds when possible. Always trust your instinct; if something feels wrong to you, leave the area immediately. The threat of terrorism does exist in the UAE. Allow extra time to travel, especially across borders.
Overall, the United Arab Emirates are extremely safe. Residents behave well out of fear of deportation, and the government will not hesitate to punish criminals with fines and jail time. Technology is used extensively to help reduce crime. Sexual harassment towards women occurs (although it is rare) so females are invited to take advantage of protective measures, such as the "family" cars on public transit. Homosexuality is prohibited throughout the country.
Dust storms and heavy fog are very real hazards. Take care to prepare properly. The UAE does have some laws that may seem unusual to foreigners and it is your responsibility to learn these and abide by them during your time in the emirates.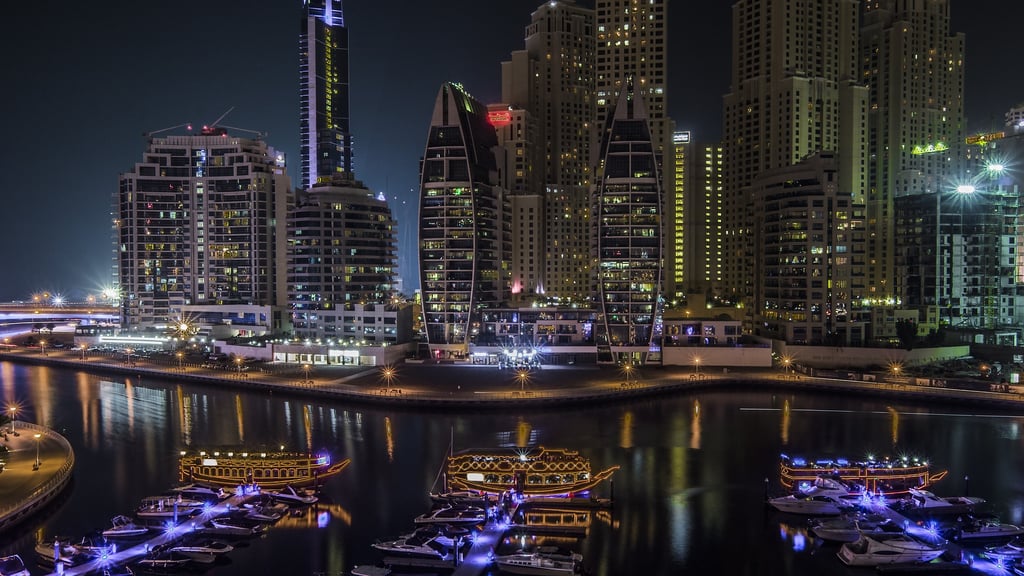 Facts about the United Arab Emirates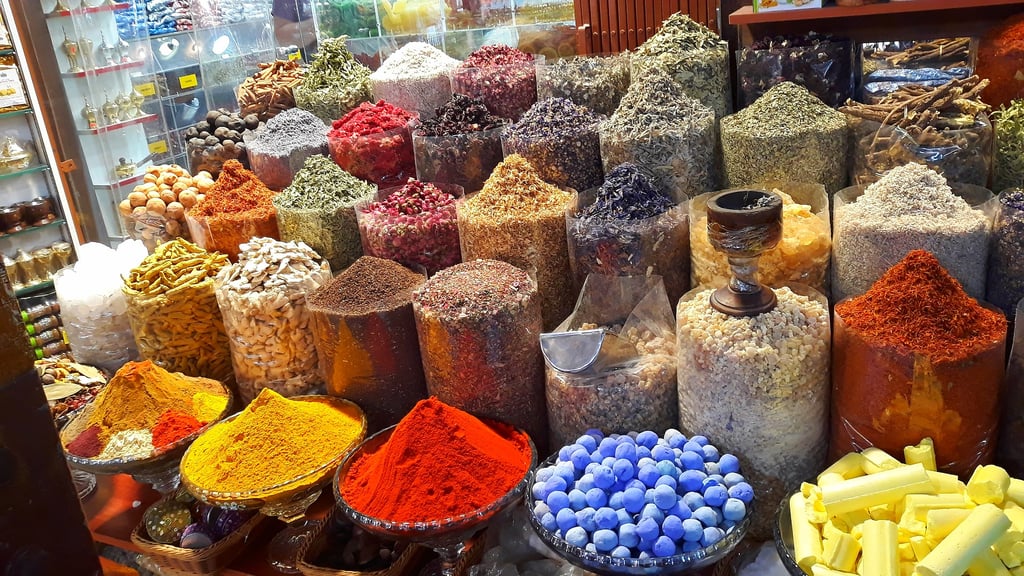 ---
Is relocation in your future? Explore the world via our other Destination Profiles, which include:
If you are anticipating a global assignment, or if you work at an international company with culturally diverse coworkers, intercultural training is essential to success. Click the button below to see which option is the best fit for your individual needs.

Back to Blog Listing