Dwellworks is excited to share two additional serviced apartment property options in Germany.
Due to an increased market demand, Dwellworks has expanded its temporary housing options in Frankfurt, with a two new apartments located in the Gallus and Bockenheim districts, respectively. Both properties offer common Dwellworks amenities such as weekly cleaning services, 24-hour a day assistance, high-speed Wi-Fi, and cable television.
The apartments at Kriegkstrasse are located in the Gallus district, which lies just west of the city center. A completely new residential and retail district is currently being developed in the area, which will bring many trendy stores and restaurants by 2019. It is also the location of the Frankfurt Hauptbahnhof (main train station), which offers convenient connections to neighboring cities and countries, and within walking distance of the Rebstockpark and River Main.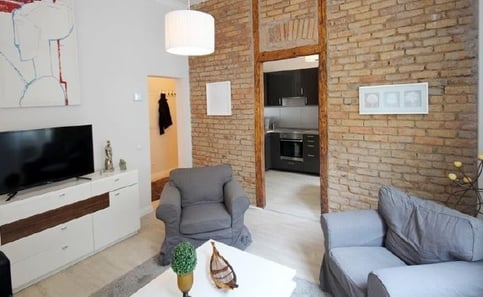 Apartments at Kriegkstrasse all come equipped with dishes and kitchen utensils as well as a dishwasher, refrigerator and freezer, microwave, oven, and coffee maker. Linens and bedding are also provided. Exposed brick walls add to the character of the apartments and creates a unique living space.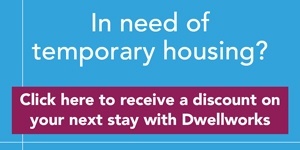 The apartments at Ohmstrasse are located in the Bockenheim district, which lies just west of central Frankfurt and is the third largest district in the city by population. Within walking distance to many shops and restaurants, Bockenheim offers a neighborhood feel while still being part of a major metropolis. Access to S-Bahn and U-Bahn stops are also convenient, which connect to Germany's extensive public transportation system.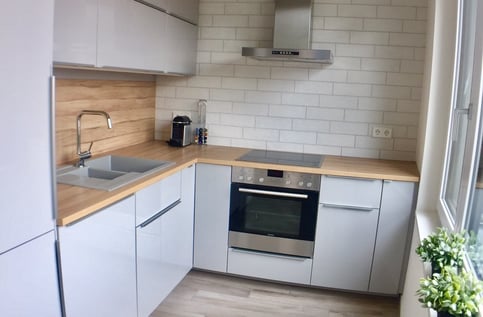 Being a newly constructed building, the apartments at Ohmstrasse offer guests a luxury serviced apartment option, with brand new appliances and sleek decor. Other up-scale amenities include a balcony, hardwood floors, and on-site parking. Kitchens come complete with dishes, utensils, and all appliances, including a dishwasher, microwave, and coffee maker.
"Dwellworks is constantly searching for unique, high-quality properties in the most desirable neighborhoods for our corporate housing company clients," says Andrew Horvath, VP, Global Account Management. "These new units will allow us to successfully meet our customer needs in the growing Frankfurt market and provide greater choice at competitive rates."
Dwellworks currently offers temporary accommodation support solutions throughout Germany, Mexico, Costa Rica, Luxembourg, Austria and Hong Kong.
Back to Blog Listing