Welcome to the 2017 Dwellworks Intern blog! Each week until mid-August, our summer interns will be blogging about their Dwellworks Experience and musings from the Internship Program.
Below are their thoughts from week three.
Read their blogs from week two here.
Alex Leszcz | The Biggest Adjustment from College Life to Work Life
After about four weeks of working at Dwellworks, I have gotten into a set routine. Wake up at 6:45am, actually get out of bed just after 7:00am, Leave my house by 7:30am (hopefully), leave at 4:30pm, get home and plan my evening by 5:00pm. This was definitely a huge adjustment from my college life. I had only two classes a day every day this past semester so I had essentially the entire day free. I was not used to waking up before 7:00am, as the earliest I woke up all school year was probably 7:30am (two times at most). Aside from waking up, which you get used to quickly, just having to sit in one place for eight hours was a change. The amount of time spent in class in college is quite minimal, so it was an adjustment being inside all day, much like high school. However, work is very different from high school. I feel more pressure to work hard, even though nobody is constantly monitoring you. In my experience, this feeling is something college and work have in common. In both scenarios, the lack of being constantly monitored makes me perform better, as I cannot tell exactly how I am doing and am not able to go on auto-pilot when doing well. At work, there is no tangible way of judging my own work, so this drive and pressure is stronger to not disappoint, or make a huge mess for my team.
One benefit of having set times to do work is that it allows for separation of work and fun. I know that if I work and stay focused for eight hours a day, then I can do whatever, and don't have to worry about it. On the other hand, in college I am constantly thinking about what I have to do and my tasks for the day. There is more free time, but also no clear division between working and having fun. I'm sure this is different from job to job, and depends on what you do, but for the summer it is nice to know that I put eight hours in then I can relax and not think about it for the rest of the day.
Katharine Zavagno | What I Learned from Business Etiquette Training
Last week, our intern group attended a business etiquette training session directed by Shana Zollar. We covered a wide variety of topics ranging from business dinner etiquette to appropriate office conversation topics. I found this session to be both helpful and informative. One of the important lessons I gleaned was how to dress for a business meeting, interview or event. We were instructed to always dress one level above what others are wearing—this way, even in a casual atmosphere, you are perceived as professional. Another piece of advice I found helpful was to always stand and remain standing after shaking someone's hand. This is important because in standing to introduce yourself, you can give the other person your full attention and as a result, make a positive first impression. Our intern training sessions are great ways to learn common professional practices as we prepare to enter the work force following graduation.
Aruni Prakash | My Favorite Lunch Spot
My favorite place to eat lunch is on the US Bank Plaza with the other interns! We all usually pack our lunches and sit together at around 12:30pm each day. We fill each other in on everything we have been working on that day and have a lot of fun together. It's really nice to have such a welcoming group of people to work with as it makes working at Dwellworks even more enjoyable and rewarding. If I don't pack my lunch, however, Dynomite Burgers and Heinens are great choices as well. Since we are located in the city, we have so many options to choose from!
Hailey Atkins | My Office Location, Using Pictures

This summer, I have the opportunity to intern at Dwellworks. The office is located in the state of Michigan, in a city called Southfield.
Southfield is located northwest of Detroit, home to my favorite team, the Detroit Tigers.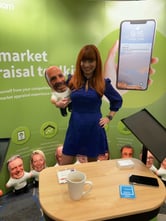 It is about a 40-60 minute drive (pending traffic) from my hometown, Rochester Hills, and around a 3-hour drive from the headquarters of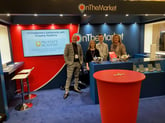 Dwellworks in Cleveland, OH.
Dwellworks' Detroit office is located off Northwestern
Hig
h
way, between Fra
nklin Rd. and
Surrounding
the office, you can find other office buildings and a resta
uran
t n
amed Bigalora.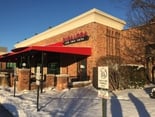 As you walk out at the conclusion
of the
day, you
can't help but smell the aroma of the wood-fired
pizzas coming from the rest
aurant.
The Southfield office is in a brown, four-story building, owned by Etkin Property Management Firm,
and is located on the third floor. The office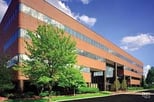 has a modern and collaborative style,
and the walls are
pa
int
ed brightly, making it a fun and inviting atmosphere. Basically, Dw
ellwor
ks is a
great place to intern at!
Jeff Britton | Why I Decided to Intern with Dwellworks
I took the Dwellworks internship, working in valuation services, because I really wanted an experience that would both allow and force me to grow. Knowing little about the world of residential services, I was excited to learn and contribute to a team while learning. Being a supply chain major, I was happy to see that my position in valuation services related to my preferred field of study. Finally, hearing about the summer-long project that the interns are asked to work on peaked my interest. This is not something I saw in other organizations and is a unique opportunity to work in a project in a business setting. So after being a part of Dwellworks for nearly three weeks now, I believe I was right to choose Dwellworks.
Leslie Flynn | A Project I've Been Working on That's Helping My Department
Since beginning of the summer, the marketing department has been working hard to implement Search Engine Optimization across the Dwellworks brand. This marketing technique, called "SEO," helps ensure that our website appears to people who are searching for our services. SEO is installed in a variety of ways, from generating content to perfecting the "behind-the-scenes" descriptions on the site.
Research is a large part of this process, so I have been working to find the best ways to help our clients and team. We use various softwares to create and organize content. Learning these programs took some time, but now I am getting comfortable with the features available.
Our success for these efforts is tracked by metrics such as page views, clicks, and time spent on the various sites. We have seen these numbers increasing, which shows that our SEO is increasing. The marketing team will continue to adjust our strategy to be as effective as possible. I am grateful to have the opportunity to work with this process from start to finish, as it is something I will likely be working with throughout my future career.
Oona Haffey | My First Impression of Dwellworks, My Leader, and My Team
The moment I walked into Dwellworks, I knew there was something special about the place. Dwellworks has a very inviting and modern aesthetic. For starters, the office space is open and full of bright colors, and the meeting room in the front of the building is completely surrounded by glass walls. I also noticed how everyone was so friendly—I did not know anyone and my first day I was greeted by everyone I passed.
Once I made my way further into the building, I began to see how open and lively Dwellworks is. The floor is structured as one big space with offices on the perimeter and more meeting rooms with glass walls.
My team, led by Michelle Johnson, was especially welcoming to me and immediately made me feel at home. From day one I felt comfortable asking them questions regarding my work and I felt like I was a valued member of team.
Anna Zschuppe | My Favorite Lunch Spot
Who knew that eating a packed lunch in the breakout room would be my favorite place to eat?
With a college budget, it's difficult to go out for lunch every day. Instead, the other interns and I gather in a little section of the first floor kitchen to chat and eat. It's a great way to get to know my peers and hear what other projects they're working on while taking my lunch break. Between our trips to Heinen's for ice cream or questioning what Dan brings to eat, we always have a good time together and fill up the room with laughter.
I'd say that our intern team is small but mighty. Even though I see only a few of them here or there in the office throughout the day, it's always nice to know that I'll catch most if not all of them at 12:30pm for lunch.
Zane Smith | What I Learned in Business Etiquette Training
During Business Etiquette Training there were two pieces of information I found interesting. The first was the simple advice to be conscious of holding anything in your right hand when at an event because if you need to shake a hand it can be awkward to have to shuffle stuff before shaking hands. The second was the fun fact that in the US we exchange business cards after shaking hands, but in China they exchange business cards and then decide if they are going to shake hands. I found the fact that a conscious decision is made interesting. Upon further research it is also customary that the senior or superior participant is the one that initiates the handshake.
Maggie Lowman | My Favorite Lunch Spot
My favorite place to eat lunch would have to be the Heinen's down the street from our office. Heinen's is a local grocery store in many different areas of northeast Ohio, and the newest one is only a five-minute walk from the Dwellworks' building. Because it is a grocery store by design, Heinen's offers all different kinds of food. You can try a variety of pasta and potato salads, soups, sandwiches, and even five-dollar sushi on Wednesdays. But to me, the best part of Heinen's is the salad bar. Not only is it huge, but it also has everything you could want on a salad including five different kinds of greens, containers full of fruit, protein options, and at least half a dozen dressing options. Even though I know I should try something new, I always end up back at the salad bar.
The best part about Heinen's is that it truly has something for everyone. Blending its grocery store roots with the cafe-style dining area at the center of the store, professionals who need a quick bite but can't agree on where to go can always count on Heinen's to satisfy everyone. Whether we choose to sit outside and enjoy the bustle of Cleveland during lunch hour or join the crowded tables at Heinen's inside seating area, we always have fun going to Heinen's and the food never disappoints.
Dan Berghaus | What I Learned from Business Etiquette Training
Throughout the Dwellworks internship program, the interns have been learning from a variety of department heads. From professional development classes about cultural training, business etiquette, organization, and interviewing workshops, we have learned (and will continue to learn) a great deal about the working world.
One of our recent sessions was about business etiquette and was hosted by Shana Zollar, the Vice President of Human Resources at Dwellworks. Within this class, Shana spoke about the importance of first impressions. Having worked in professional settings before, I was no stranger to the influence of first impressions and how they can truly set an individual up for great success or failure. However, Shana said something that really shocked me, and it was this: studies show that words only make up 7% of people's first impressions. Granted, I know that variables other than words make up first impressions, but I had no idea that these other components make up 93%!
This statement got me thinking: what's the breakdown of the other 93%?
In an article by Amanda Johns Vaden, titled "The Nuts and Bolts of First Impressions," I learned:
7% are the words you say: Are you saying the right things?
38% is how you sound: Are you mumbling? Is your rate too fast? Too slow? Are you adjusting the pitch of your voice to match what you are saying?
and
55% is visuals (this is especially important if in an interview): How are you dressed? How is your posture? Are your arms crossed? Are you maintaining eye contact? What were you doing when the interviewer came to get you from the lobby? Were you texting or on your phone? Were you walking around the office, surveying the area and learning about the company? Were you reading a magazine or article about the company? Did you stand up to greet them? Did you smile? What were you doing with your hands throughout the interview? Were you taking notes or were you fidgeting? So many little mannerisms make up this part of a first impression.
I know the next time I'm meeting someone new, I'll pay much more attention to the 55% than I had in the past!
To browse more posts about Dwellworks Culture, click here!
Back to Blog Listing