Welcome to the 2017 Dwellworks Intern blog! Each week until mid-August, our summer interns will be blogging about their Dwellworks Experience and musings from the Internship Program.
Below are their thoughts from week seven.
Read their blogs from week six here.
Emily Llewelyn | Something I've Learned Through the Intern Group Project
This year the intern group project is based on making video tutorials about using Office 365 for Dwellworks employees. We are still in the planning stages of the project but already it is clear that we are going to be getting some great results.
I think this is evident because of the way the project is being organised so far. Since we meet from offices around the world, we rely on the internet and phone calls to keep in contact. This can be tough because sometimes the phone lines can make it difficult to hear what the big group in Cleveland is discussing, especially when everyone is talking at the same time. But really that is not a big issue, and we are lucky because we can use the Office 365 app Teams. We use Teams as a base for the project, to keep record of work as well as being able to see what others are working on so at the end of the day we are all kept on the same page, meaning that distance really is no problem for this project. The discussion on the calls is always focussed and directed towards sharing and analysing findings, making decisions on how to move the project forward, then planning what needs to be done before the next meeting.
I have enjoyed learning about how work is so seamlessly done on a global scale these days, and technology means that there is no difference between whether you are working with someone sitting right next to you or if they are sitting in a country thousands of miles away.
Dan Berghaus | An Example of How I've Experienced the Dwellworks Culture
I've experienced Dwellworks culture in so many different ways during the past couple of months. From ice cream socials, to cook-outs, to wellness walks, and pet photo competitions, the associates at Dwellworks are always doing something fun to lighten the day and get people interacting with one another.
These little activities truly create a positive culture at Dwellworks. They boost team morale and people look forward to coming into work every day because of the atmosphere in the office.
I love that Dwellworks emphasizes having fun while at work. Personally, I find that this makes me more productive because I am consistently re-energized throughout the day. The fun atmosphere at work helps me remain energetic, focused, and motivated to get my work done quickly and done well.
Jeff Britton | Something I've Learned Through the Intern Group Project
I am currently taking part in a group project here at Dwellworks with my fellow interns. Since beginning, I have learned quite a bit about group work in a professional setting, but one of the most interesting parts for me has been learning how to work in such a large team. There are 14 summer interns at Dwellworks in four locations and three time zones. With this in mind, I quickly realized the level of administrative organization that is needed to keep that many people on the same page working towards a deadline. Communication also must be more formal than previous projects due to the size of this team. I am beginning to see that much of why projects succeed or fail falls on the level of planning and communication that goes into managing the various aspects of a team, especially larger ones.
Aruni Prakash | Describing Where My Office is Using Photos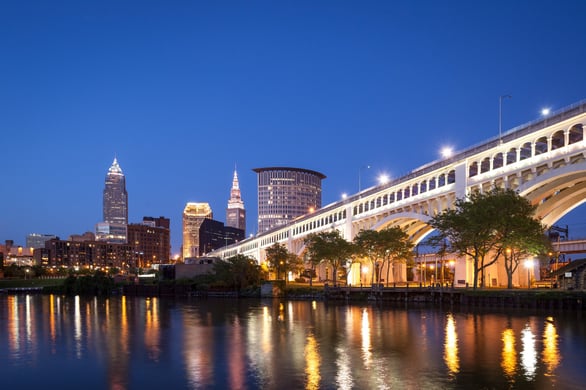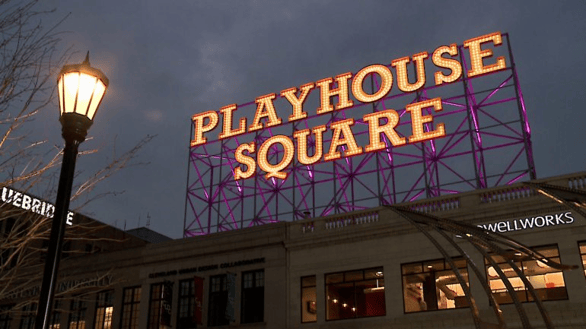 Maggie Lowman | What My Desk Looks Like
My desk at Dwellworks is organized for efficiency. What used to be an empty cubicle is now chock full of papers, cheat sheets, and post-it reminders. Though a few mindless doodles add a personal touch, most of my desk features my work for the day as well as a to-do list. This set-up allows me to stay organized and on task. Aside from papers and post-its, I have a computer, a phone, and a light (I think?) that I've never tried to use. I usually have a water or tea on my desk as well that I spend the day refilling. In the corner of my desk, I keep my Dwellworks cup and use it to hold my pencils and pens. Other than these few essential items, I generally keep clutter off my desks and in the drawers. Though I am by no means a minimalist as far as design preferences in my personal life, I've found that keeping my desk neat and simple here at work enhances my ability to work without distractions.
Katharine Zavagno | Something I've Learned Through the Group Project
Team work has been an integral part of my college experience. Whether I was completing a lab report for introductory biology or creating my core capstone presentation as a rising senior, I've had to learn to collaborate with a variety of people across many different disciplines. However, the intern project has differed greatly from my previous experience in many ways. Our team extends far beyond our Cleveland office, including two interns from the Detroit office, one from Germany and one from the United Kingdom. The late night library meetings with my classmates I had grown accustomed to in college were instead replaced by early morning conference calls planned across time zones, working with interns whom we will never meet. Though challenging at times, it has been both interesting and rewarding to work with people who bring fresh perspectives and practices to the group. Furthermore, one of the biggest differences from completing a group project in college versus at Dwellworks is the way in which I manage my time. In college, I typically meet with group members following classes and extracurricular activities, making time outside of our busy schedules to get our work done. However, because the intern project is completed during our work hours, I have learned to efficiently manage my time to complete the work I am assigned from my supervisor in order to complete the necessary tasks for the intern project.
Leslie Flynn | My Favorite Place to Eat Lunch
We are fortunate at the downtown Cleveland office to be within walking distance of many great options for lunch. Since there are so many business offices downtown, it is important to plan ahead if you are planning to go out to lunch, or else you may get caught waiting in the lunch rush. One of my favorite places to eat is Sung's House, just a few doors down from Dwellworks on Euclid Avenue.
Sung's House serves Japanese and Korean foods. I love the udon noodle bowls there, but ordering a bibimbop bowl is quite an experience. Bibimbop is served in a sizzling hot stone bowl. First, rice is layered at the bottom of the bowl. It is topped with sautéed vegetables and slivers of chicken, beef, pork, or tofu. A fried egg on top finishes the dish until it arrives at the table, where each person adds soy sauce and garlic chili paste until it is seasoned how they like it. The rice that touches the sides of the bowl gets crispy and browned...just don't touch the bowl!
The Marketing department went to lunch at Sung's House on my first day at Dwellworks. I had been there before and it was fun to go with our group to hear what their favorite things to order were. Cleveland has so many amazing local restaurants…my list of favorite places is always growing!
Anna Zchuppe | Something I've Learned Through the Group Project
Although the interns are not finished with the intern project yet, I've learned a great deal from the experience so far. Taking initiative to facilitate the project and our weekly meetings, I really understand the value of being lean and agile, a company strategy that helps our teams streamline and manage their long-term processes. Our team definitely is crunched for time as we're collaborating with interns who are five or six hours ahead of us, so it's important for our meetings to run as smoothly and efficiently as possible. This being said, I create and follow weekly agendas so that we stay on task and cover everything during our get-togethers.
When I was the Director of Professional Development for my business fraternity at Miami University, I ran the meetings off the top of my head and took notes here and there. Although this method worked in college, it simply does not fly in business. With the doubled group size at Dwellworks, I write everything down on the spot and reply to any questions as quickly as possible so that everyone is on the same page.
At the end of the day, communication and organization are key when working on a large project with multiple people, and Dwellworks gave me the exposure I needed to lead a team in a business setting and learn this crucial lesson.
Oona Haffey | My Favorite Place to Eat Lunch
There is a plethora of lunch options as the Dwellworks office is located in downtown Cleveland. Any type of food is just a short walk away. My favorite places to eat lunch are Restore Cold Pressed and Heinen's. Both are only a five-minute walk from our office which makes them convenient options, not to mention the great quality of the food! Restore is the go-to healthy option full of acai bowls and juices, and Heinen's has everything you could want - salad bars, fresh fruit, sandwiches, you name it! Interning at Dwellworks will never leave you hungry.
Hailey Atkins | What My Desk Looks Like
Walking into the Etkin building every morning, I take the stairs to the 3rd floor. I turn right and approach the door to Dwellworks. Making my way through the rows of cubicles on my left, I look around admiring each cubicle I pass, each of them expressing something about the person who works there. I see pictures of movie stars and friends and family, plants, quotes, candy and more. Passing the seven rows of the cubicles, I arrive at my own cubicle, where it is much emptier than the ones I just passed.
I sit down at my roller chair and look from left to right at my desk. I first see the green Dwellworks bag I received on my first day. Lying next to it is my glasses case, that holds the glasses I often forget to even put on. I glance at my Michigan State water bottle; next to it, is a plant that was placed on my desk the first day. On it, has a quote, which reads "Growth is never by mere chance; it is the result of forces working together." I read it every day as a reminder that my hard work will always lead to learning and growth.
To the right of my plant, sits two computer screens. I cannot believe how convenient it is to have two screens. Behind my computer screens, a Dwellworks bottle which has candy inside of it. It's hidden so I don't give in and eat it. At this point, we are in the middle of my cubicle where it begins to curve. We, then, find my intern binder is. This binder holds everything I have been working on and has many sticky notes on it; I do not know what I would do without it. Next to my most prized procession of the internship (the binder), lies a phone and lamp. If you look around the walls, there is not much. A list of extensions, a map of the U.S. and two quotes are pinned on the walls. Realizing how empty my space really is compared to others around the office, I think I will make some changes and add something of my own.
To browse more posts about Dwellworks Culture, click here!
Back to Blog Listing