Dwellworks is excited to announce the opening of our new office in Hong Kong. Located in the Hennessey building in the bustling Wan Chai neighborhood, the office has gone under an extensive, 2-month-long renovation prior to opening.
With the help of local design firm, One Space, the office now has a relaxed, contemporary aesthetic with an efficient open floor plan. The space is also eco-friendly, with an abundance of natural light. With shared workspaces, our Hong Kong team members have the advantage of working in a collaborative environment.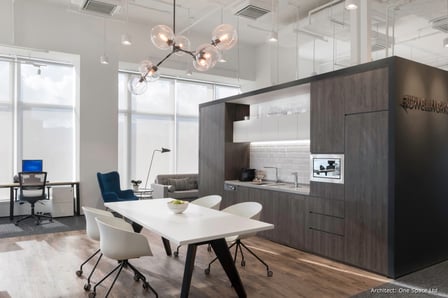 The surrounding area of Wan Chai was originally made famous by the 1960 film, "The World of Suzie Wong," and is a blend of old properties and new residential and commercial properties. The neighborhood is vibrant and is bustling at all hours of the day. At night, it is an epicenter of entertainment, with late-night shopping malls, food halls, trendy bars, and Causeway Bay just a short walk away.
"We're excited to be in this centralized location. We're close to all our customers, and our associates love working in a 'green friendly' space in the heart of Hong Kong. We're proud of our long service history in this market and look forward to the expanded opportunities we can support for our clients from our new office," says Paul Lucas, Dwellworks Vice President, Hong Kong.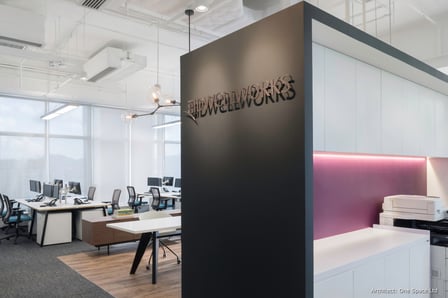 Dwellworks Hong Kong is a full-service provider of relocation support solutions to the global mobility industry, specializing in destination services, temporary living accommodation, visa and immigration support, and intercultural training. As one of Hong Kong's largest corporate residential leasing firms handling individual as well as group moves, our experience, technology, and expertise ensures clients are provided with the most up-to-date market information and are shown the widest range of properties available.
For more photos of the Dwellworks Hong Kong office, visit our Facebook album (and don't forget to like us!)
Back to Blog Listing