Relocating for work? You may be experiencing a bundle of emotions: excited to start an adventure in a new city, nervous to take up residence in temporary housing, maybe unsure of what's to come.
Or perhaps you work in an HR department and are arranging a work trip for an employee. You probably have a lot of questions about the type of accommodations in which your employee will be staying.
We recognize that this is a unique situation and we want the process to be as simple as possible, whether you're an employee traveling, or the HR associate making travel arrangements. If you're considering temporary housing (also referred to as corporate housing, serviced apartments, extended stay housing, or corporate lodging), here is a list of questions to ask corporate housing providers before signing a lease.
What packages are included?
Depending on the provider, there may be packages for different types of furniture, amenities, and services. Be sure you know about various packages before making any commitments.
Are pets allowed?
This is crucial to know well ahead of time so that arrangements can be made. If pets are permitted, preparing a pet for travel could take months. If pets are not permitted, then arrangements back home must be made. Our blog about flying pets contains much of the information a person needs to know when traveling with an animal.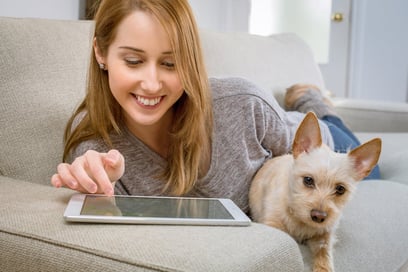 Are utilities included?
Most housing companies provide rates that cover the cost of utilities. The more important question here is if there's a utility cap. At what dollar amount, if any, will the tenant be responsible for paying?
Is there insurance? Is it required?
Insurance is always encouraged, but is it mandatory? Does the temporary housing company provide it?
What are the rules for personalizing the home?
While corporate housing providers put a great deal of effort into making their establishments home-like, many understand that tenants want to put their own touch on a property. Before altering anything in a temporary housing unit, ensure you know the policies and repercussions if these regulations are violated. If altering the home is acceptable, check out our blog: 5 Simple Ways to Make Temporary Housing Your Home.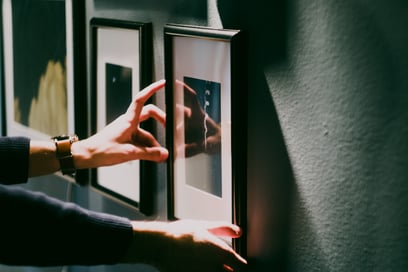 How long is the lease? Are there penalties for leaving early? It is possible to extend the booking if needed?
Because corporate lodging is mostly used for specific work assignments, many companies are flexible with the length of tenure, although they may have a minimum-stay requirement. Finding out if it's possible to shorten or lengthen a stay in a corporate loding accommodation is important before signing a lease.
Is there a security deposit? Is it refundable? What are reasons that it would not be returned?
Some corporate lodging providers require security deposits. Understanding the reason for the deposit, as well as if it is refundable, is an essential fact to know before signing a lease. Asking a housing provider for a list of potential reasons why a deposit wouldn't be returned is imperative information to have on file.
What fun activities are there to do near the housing location?
Housing providers should be able to make recommendations of fun activities in the area their housing unit is located. It's crucial to know the kind of neighborhood in which you or your employee will be residing. Ask about activities, doctor's offices, grocery stores, gas stations, parks, special events, attractions, festivals, etc.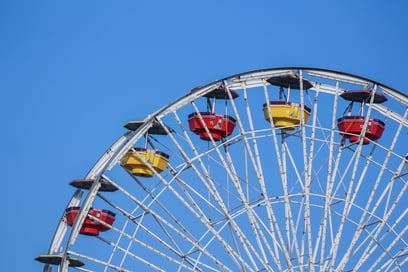 Is there a property manager, or a single point of contact?
Nothing is more frustrating than an issue arising in a new home and not knowing who to contact. If a tenant is assigned a single point of contact, having that contact's name and number saved is important. On the other hand, if there is no single property manager, then tenants should have access to a hotline number or e-mail address to alert providers of concerns.
Is there an emergency contact number?
Be sure to have this number handy before it's needed.
Is the housing option near public transportation?
This is especially important if the tenant will not have access to a personal vehicle. Public transportation could quickly become a tenant's best friend; living in a serviced apartment near public transportation stops could be critical.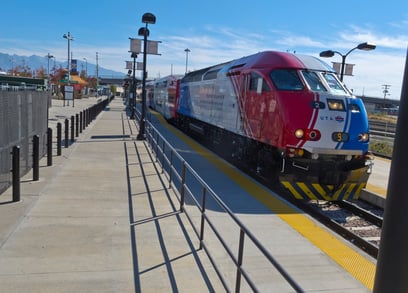 Does the provider have a city guide?
Even if the provider can name attractions and local shops, a city guide is always preferable. These guides could contain additional information about local culture, safety tips, and other need-to-know information.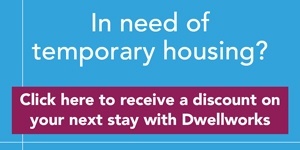 We hope this information was helpful for you as you prepare arrangements for a stay in a serviced apartment. If you haven't already, consider Dwellworks Corporate Housing for your international housing needs in Germany, Luxembourg, Ireland, and Mexico!
---
For other blog posts about international travel and extended stay housing, check out:
Back to Blog Listing