An unspoilt cathedral city on the edge of the rolling South Downs in Hampshire, Winchester is England's ancient capital and former seat of King Alfred the Great. Today, Winchester combines the best of both worlds - city life surrounded by glorious countryside.
Just one hour (61 miles) from London, this handsome city also has easy access to the capital.
Home to one of the country's largest farmers' market, the birthplace of cricket, the final resting place of Jane Austen and filled with glorious architecture, this ancient city attracts over 4 million visitors every year.
Entertainment
Winchester's vibrant and bustling city centre competes for attention with historical treasures: the 11th century Cathedral is an oasis of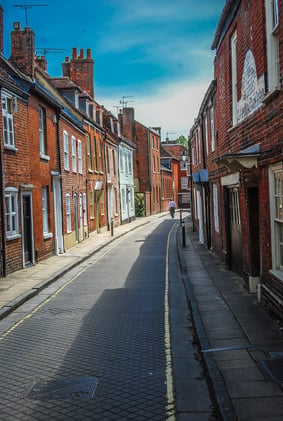 calm and The Great Hall has kept the secrets of the mysterious Round Table for more than 700 years.
Winchester College is the oldest continuously running school in the country and there is a wide range of bars, pubs and restaurants from which to choose. Riverside beer gardens, celebrity restaurants and informal brasseries mean there is something to suit every taste.
Families will enjoy the Science Museum and Planetarium and a wildlife park is also within easy reach.
Transport
Winchester is located just under 14 miles northwest of Southampton, and 61 miles south west of London via car. Winchester is within a 20 mile drive of the M3 motorway, giving easy access to London (in under two hours) and the towns and cities of the South Coast.
Winchester railway station is located close to the centre of the city, and provides services to locations such as Basingstoke, Woking, and Southampton as well a direct link to London Waterloo. Trains run at frequent intervals up to four times an hour off-peak to London Waterloo, with the journey averaging 1 hour 10 minutes.
Average Rental Prices (per calendar month)
If you enjoyed this post, you may like to read our spotlights on other cities in the United Kingdom, including St. Albans and Knightsbridge.
Back to Blog Listing