We think of technology as a tool that makes the challenges of moving more frictionless, organized, and flexible. Our tech innovations in 2021 focused on enhancing the customer experience based on our insights from the thousands of relocation programs we've managed.
At Dwellworks, we pride ourselves on offering great services and a customer experience that is as unique as each person we help relocate. Like the broader human resources/human talent management industry, global mobility management is dynamic and responsive to new expectations. Businesses make significant investments in the recruitment, development and retention of their people. We invest in the technologies, people, systems and experiences that help make every talent mobility move a successful one. 2021 was a year of constant change, with preparations for returns to work and optimistic expectations for global health offset by variants, surges, and the 'great resignation' (and great re-hiring). But it was also a year for digging deep, for planning, for creativity, and for us, reimagining a customer-first Destination Services experience. To deliver services that are intuitive, customized and responsive to every individual and family, our lean/agile, cross-organizational product development team has introduced and improved on many tech features.
From crowdsourced destination-related content inviting users to find and share the best coffee shop or friendliest department of motor vehicles office, to pulse check surveys to gauge and respond to customer feedback in real-time– here are just some of the many features we introduced in 2021, supporting virtual and in-person service delivery in hundreds of locations worldwide.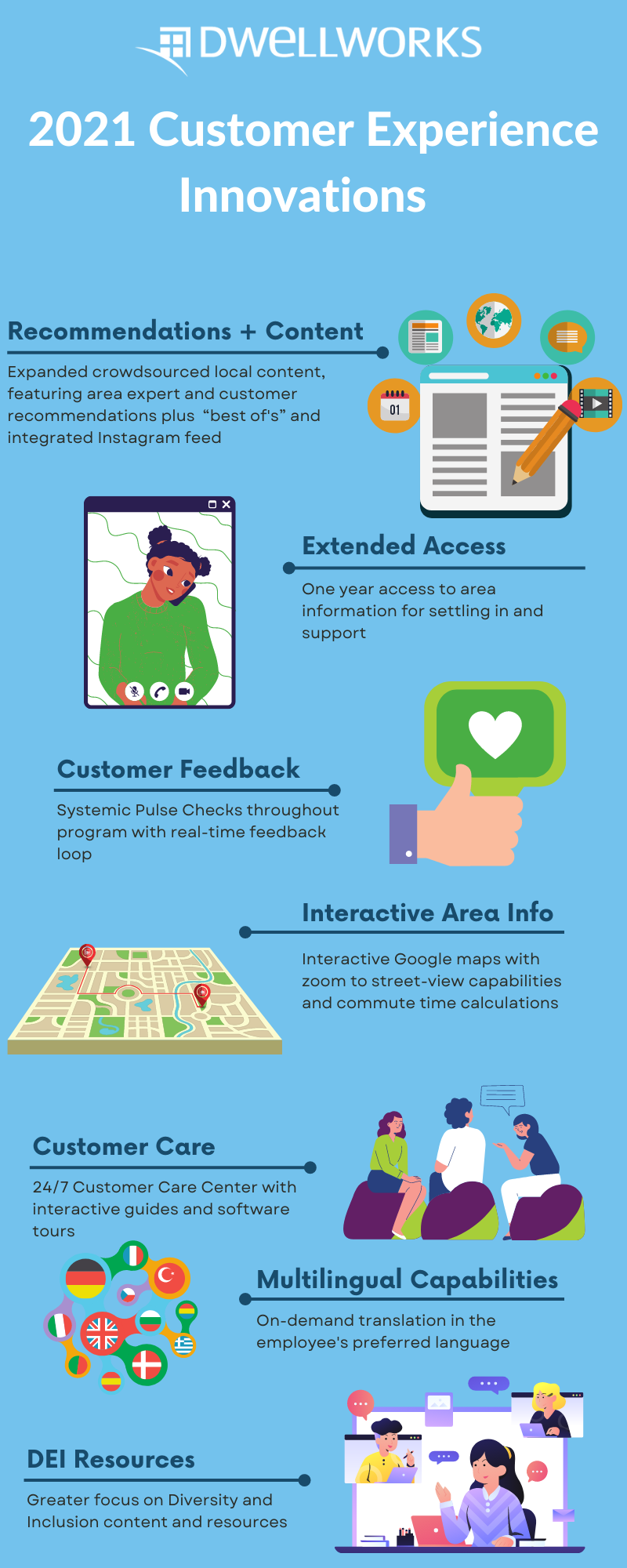 SHARE THIS