Are you relocating to Mexico City for school or work and unsure of what to do or how to fill your free time? You might be interested in exploring your new neighborhood and the surrounding areas, but are unsure of where to go. Once you are settled into your new life in Mexico City, you'll want to take advantage of the amazing sites throughout Mexico that are just a short drive away. Right outside of the city, you'll find a bevy of cultural and historical wonders that any visitor should visit.
There are dozens of Mexico City day trips you could take, but we've narrowed the list down to the five best to satisfy your desire for historic adventure and cultural exploration.
Teotihuacán, State of Mexico
One of the closest sights to Mexico City is the ancient city of Teotihuacán. It takes anywhere from 30 to 45 minutes by bus to arrive at one of the most famous archeological spectacles in all of Mexico. It's not actually a city anymore, but is still one of the most fascinating day excursions you can embark on from Mexico City. The pyramids and ancient ruin leftovers from this Mesoamerican settlement are absolutely astounding. Make your trip more active by climbing the Pyramid of the Sun and Moon. At the top, you will be able to see for miles across the impressive Mexican landscape. This UNESCO World Heritage site should definitely be on your bucket list of sites to see while in Mexico, as it's filled with murals, relics, and all sorts of interesting archaeological finds.
Taxco, Guerrero
This 500-year-old mining town, about a two-hour drive from Mexico City, boasts some of the finest Mexican architecture in the area. It is also well-known throughout the country as a hub spot for all things silver. Despite Taxco's silver mines being depleted in the 20th century, the city still bustles with life, as weekends attract visitors from around the world. Because it was declared as a national historic landmark, new buildings in the city's limits must conform to the original architectural styles, creating a unique combination of modern amenities and findings with rustic charm. When spending the day roaming Taxco's beautiful streets, the twin belfries of Santa Prisca soar into the sky, providing a stable frame of reference and direction in this beautiful mining city.
Cholula, Puebla
Located in the city-state of Puebla, the quiet town of Cholula is a solid hour and a half drive out of Mexico City, but it provides some of the most spectacular mountains you'll ever see. Popocatépetl ("Smoking Mountain") and Iztaccihuatl ("White Woman") are both shrouded in interesting legends of lost love in an almost Romeo-and-Juliet-style. Aside from the breathtaking mountains, this colonial town boasts bold architecture and an abundance of churches. Other site-seeing destinations in Cholula include pyramids; in fact, the largest pyramid in the world resides here. While it's not the tallest, Pyramid Tepanapa has the greatest volume of any other pyramid on Earth. Finally, the courtyard of altars and a variety of other murals are beautiful, as well as riveting, and display deep Mexican cultural history.
Santiago de Querétaro, Querétaro
Another place recognized by UNESCO as a World Heritage site is Santiago de Querétaro and is just a two-and-a-half hour drive from Mexico City. Regarded as one of Mexico's safest cities, you'll find plenty of historic sites, from stunning colonial architecture to brightly-colored buildings. This destination is filled with museums, churches, and convents, and is also home to some outstanding vineyards that attract wine enthusiasts from across the globe. La Redonda wineries and Freixenet are just two of many to see, and both of these offer free tours.
Toluca, State of Mexico
Want to explore more museums? Then take a 50-minute drive over to Toluca de Lerdo. Among the most popular museums located here are Centro Cultural Mexiquense and Museo de Bellas Artes de Toluca. And don't miss out on the Cosmovitral Botanical Garden. It has outstanding stained glass murals that you have to see to believe. Additionally, if you love chorizo, you're in the right place. Toluca is famous for producing the most chorizo in Mexico. It's the best place to sample this tasty treat, so come hungry!
Need temporary housing for your stay in Mexico City? Check out Dwellworks corporate housing options: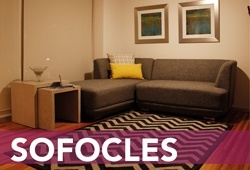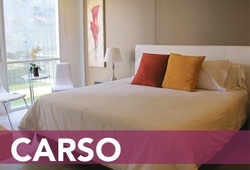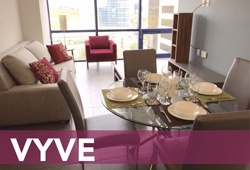 SHARE THIS