Expatriates living within corporate housing units in or near Frankfurt may want to venture out of their home for evening or weekend activities to fully experience all that Germany has to offer. The following list explores free things to do in Frankfurt, Germany and provides expats with some great sightseeing activities.
Bethmann Park is one of Frankfurt's most cherished parks and gardens. Pathways intertwine among flower beds and trees, creating a surreal getaway from the city. Cradled within this park is the Chinese Garden. Created with the principles of feng-shui, this mini oasis provides visitors with a tranquil and calming experience. A pond, pagodas, bridges, and a dragon-guarded entryway implement Chinese culture into this German park.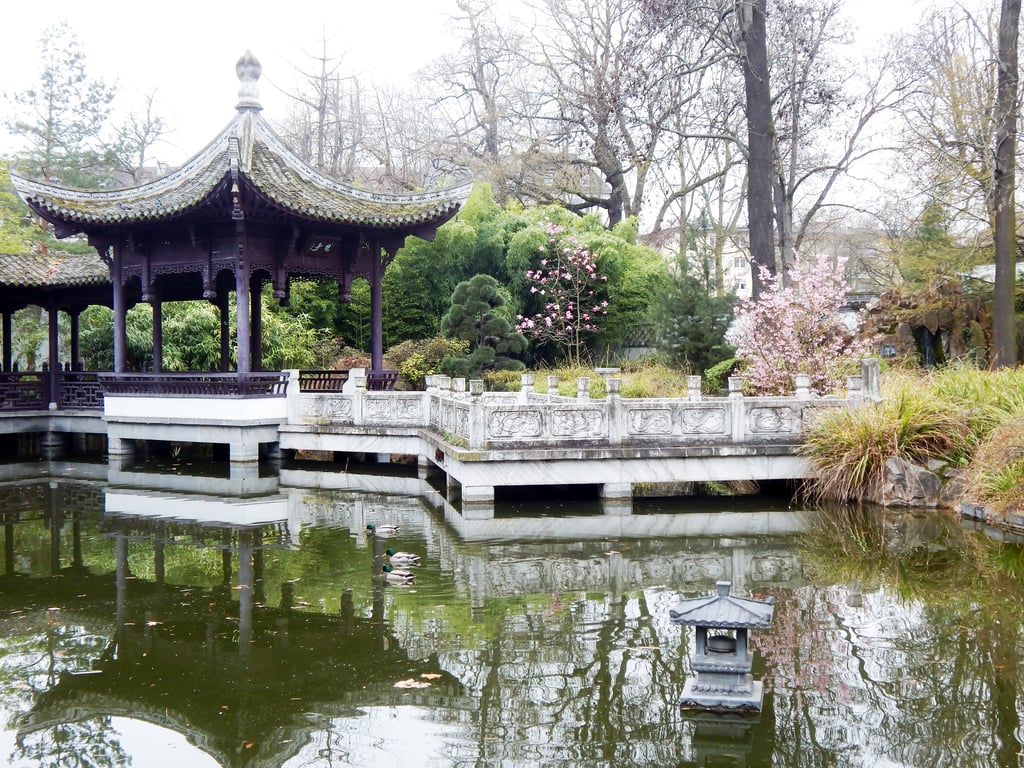 On the last Saturday of every month, many of Frankfurt's museums open their doors and allow free admission. "Satourday" runs through every month of the year, with the exception of August and December. For a complete list of participating "Satourday" museums, click here.
Explore the "Roman Mountain"
Römerberg, or the "Roman Mountain" is the historic town center dating back to 1405. Upon its destruction in World War II, the Germans rebuilt the town to its original structure. Some famous events and landmarks in Römerberg include the old town hall, Römer; the Gerechtigkeitsbrunnen (Fountain of Justice); and the annual Christmas market.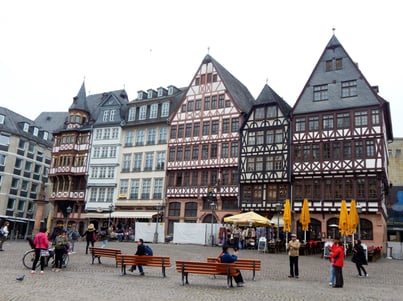 The Jewish Holocaust Memorial Wall
The Jewish Holocaust Memorial Wall contains the names of 12,000 Frankfurt Jewish citizens who were murdered during the Holocaust. Edith, Margot, and Anne Frank's names are included on this humbling wall. For people particularly interested in the Holocaust and World War II, Frankfurt's medieval Jewish Cemetery and the Judengasse Museum are located near the Jewish Holocaust Memorial Wall.
The Cathedral of St. Bartholomew
This cathedral served as the coronation site for Holy Roman Emperors for 300 years, and despite accumulating significant interior damage during the bombings of World War II, the cathedral stood tall. Many years after the war, the inside was re-created and stocked with a variety of historic artwork, granting visitors a mini-museum experience. During the summer months, the high tower is open to the public and provides breathtaking panoramic views of the city. The cathedral is also home to one of the largest pipe organs in Germany.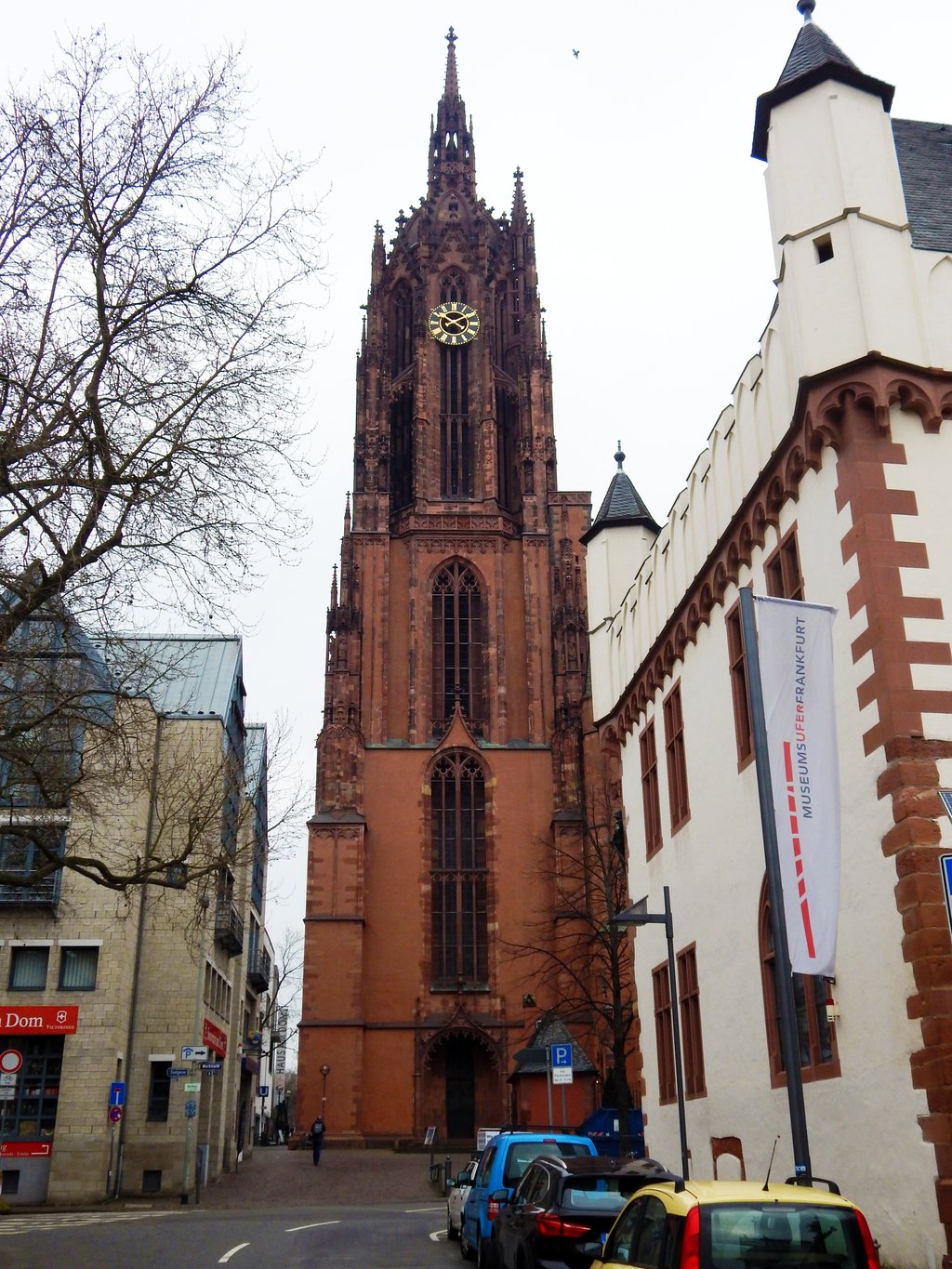 ---
If you're temporarily staying in Frankfurt, consider downloading the Dwellworks list of useful mobile applications to help navigate your life in Germany.
SHARE THIS