The opportunity to stay at Fernbank came to me because I had to attend a series of meetings in Dublin. I had visited the city before, but this time I wanted to live like a local and stay in one of our corporate housing units instead of a hotel. I believe that you get more of a true experience by staying in an apartment than a hotel room. Immediately, I knew I had to stay at Fernbank — a brand-new, spacious property we've recently added to our inventory.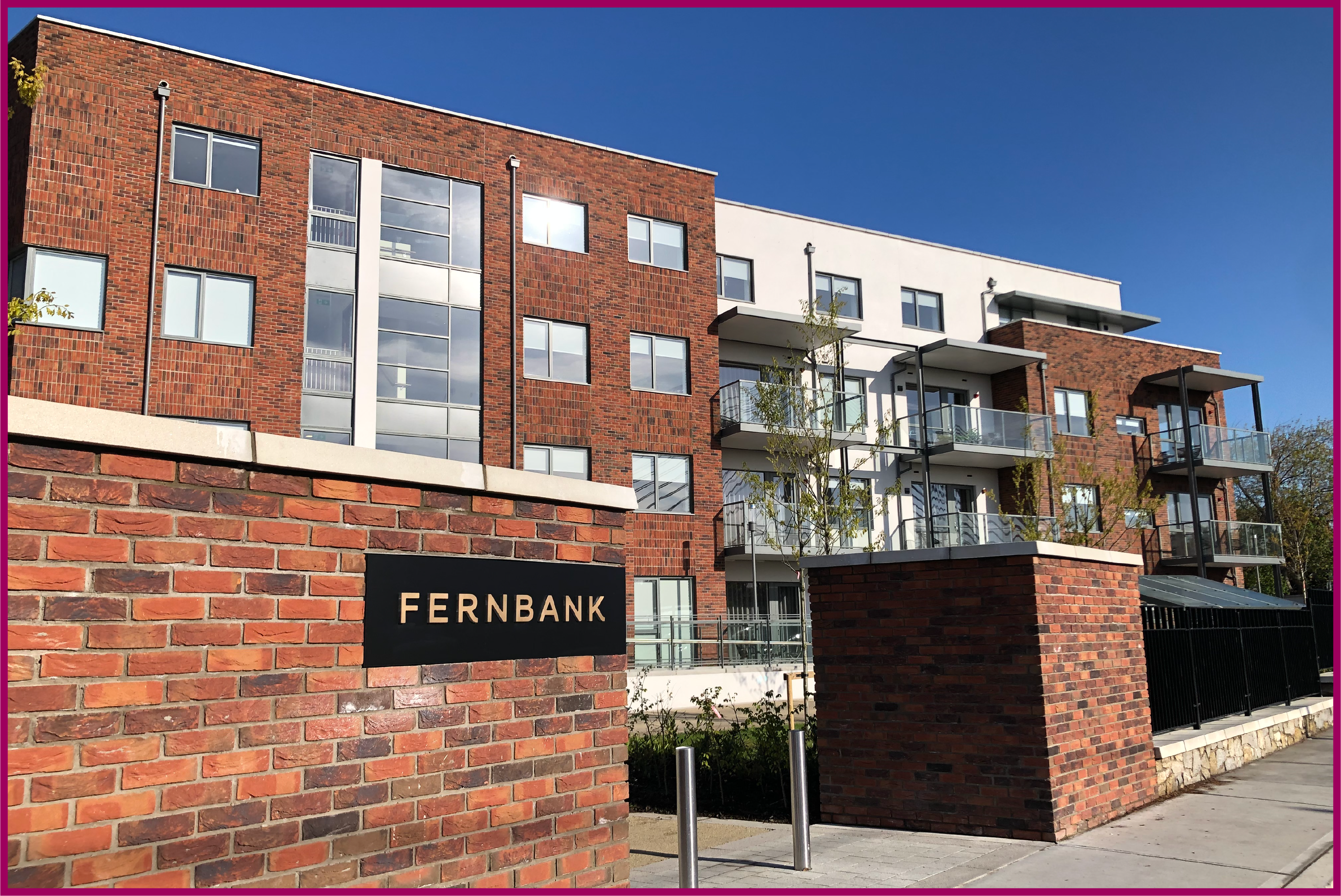 My adventure begins as I landed late afternoon in Dublin. I had been traveling the entire day, all I wanted was to settle in and rest. I took a taxi from the airport and arrived a quick 30 minutes later.
The unit is huge, beautifully decorated, modern, comfortable and perfect for a busy lifestyle. Upon arrival, I received a welcome basket that included the essentials to get my stay started comfortably. I did notice on the way in, there was a Lidl, (a well-known grocery store) a couple of blocks away and a quaint town with shops — which I figured I would check out the next day during my jog.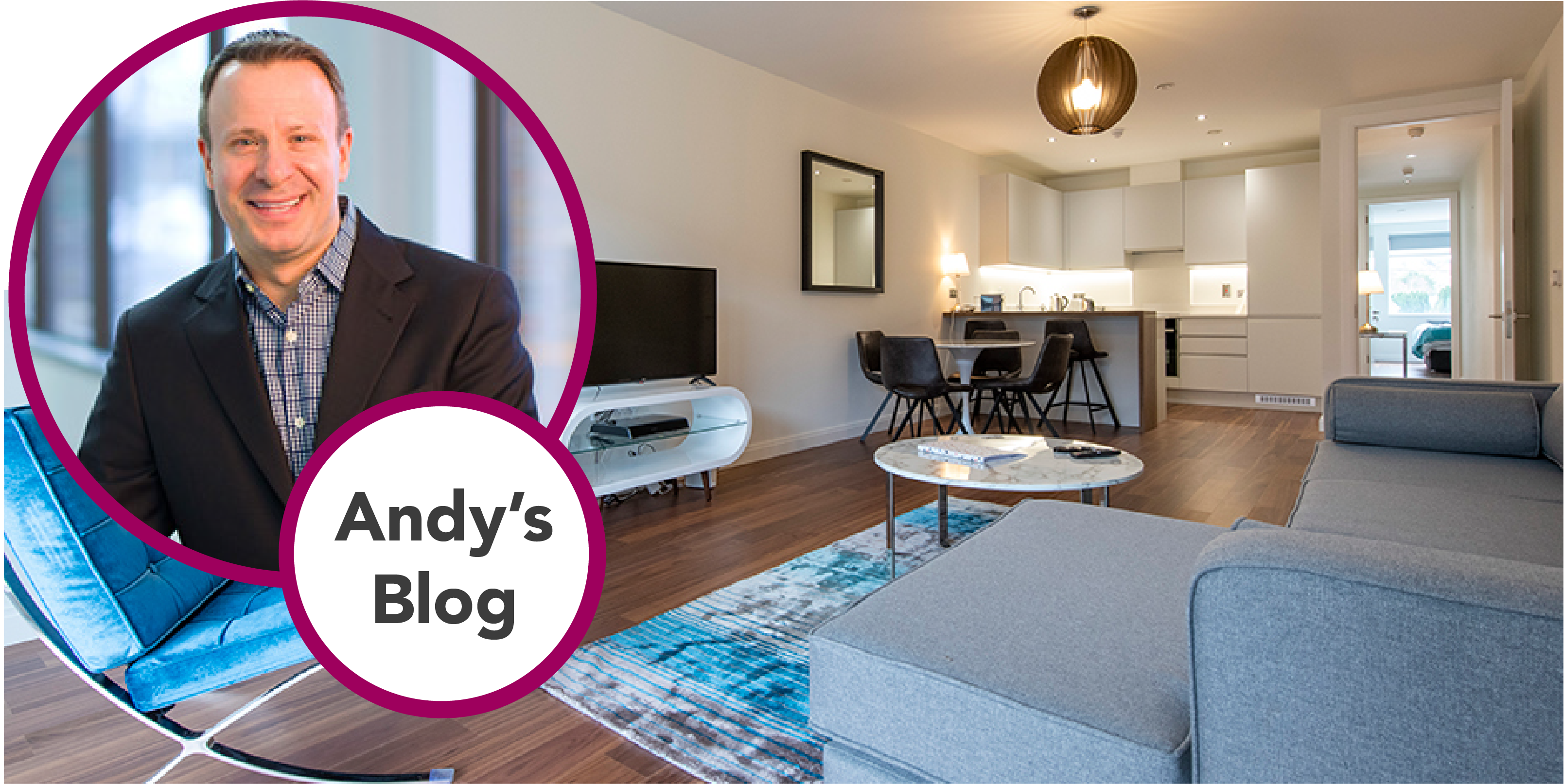 That night, I enjoyed a wonderful peaceful sleep. Traveling out of the country for work can be stressful, especially when you don't have somewhere you can go to feel truly relaxed. Fernbank offered me just that — a relaxing home away from home that was connected to everything I needed.
I woke up early, went for a jog to explore the town, prepared some breakfast and headed out to catch my meetings. It was quick five-minute walk to the Luas train station. It is remarkably close to my apartment. I was trying to read the news in my phone while I traveled towards St Stephen's Green, but didn't really get a chance since I arrived in less than 15 minutes. If you are working during your stay in Dublin, commuting from Fernbank is simple. You'll be well connected no matter where you need to go.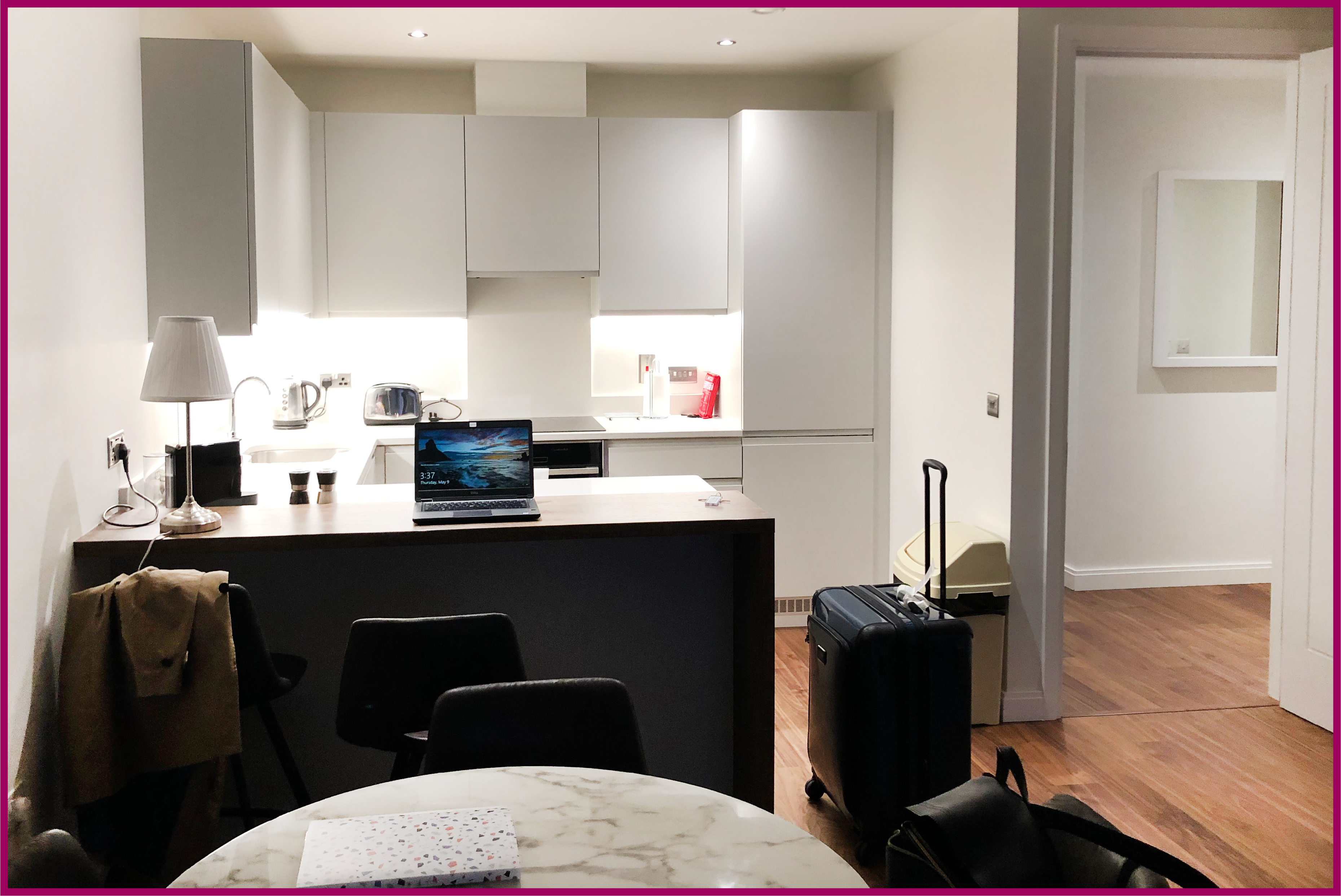 My favorite part of the apartment was the kitchen island. It was perfect to work comfortably! I enjoyed sitting there, answering emails while drinking my freshly made Nespresso. I loved that kitchen! Fernbank truly offered me the best of both worlds - I was able to relax in the calm, leafy community of Churchtown, and take a casual stroll down the road to the bustling shopping area of Dundrum Town Centre (the largest shopping center in Dublin).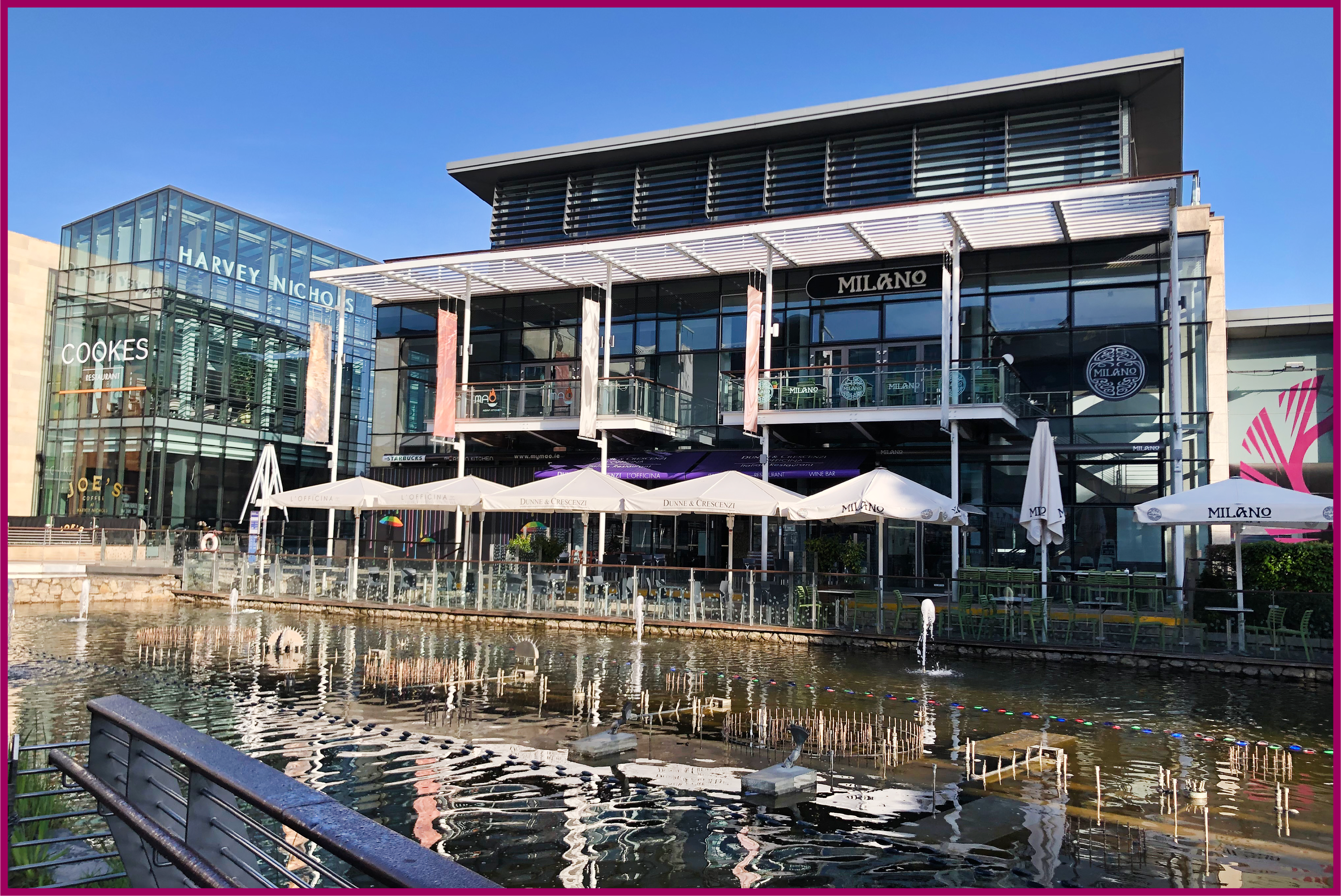 On my last day, I walked to the Dundrum House pub where I ordered a homemade Irish pie and a pint to drink. I enjoyed my dinner with the sound of football (US soccer) broadcasted on TV, partly listening and partly just enjoying people's reactions to the game. It was then when I realized I was living like a true local. Fernbank's quiet location offers a pleasant repose from the hectic city life without feeling like you're disconnected from the world, and for me it was a charming place to briefly call home.
If you're looking to get away from the traditional hotel stay, our corporate housing solutions can help you find the place to meet your needs. Interested in booking a stay at Fernbank?
Back to Blog Listing