Dwellworks LLC is excited to announce its ability to provide corporate housing solutions throughout China. After acquiring Ark Relocation with offices in Shanghai, Beijing and Hong Kong, Dwellworks is now able to present Corporate Housing Providers with both inventory and match-lease solutions through our boots-on-the-ground in over 20 locations including secondary and tertiary cities in China.
In addition to being able to bill in local and foreign currencies, Dwellworks can now issue rental fapiaos – a Chinese VAT invoice that serves as proof of purchase for goods and services. These capabilities allow the end client in China to take advantage of VAT and CIT deductions. They also provide needed documentation to ensure employees can be reimbursed for their business expenses.
We look forward to providing our clients with the same quality of temporary housing services they are accustomed to receiving in Mexico, Costa Rica, Puerto Rico, Germany, Ireland, Austria, Luxembourg and the Netherlands. We can't wait to serve you in China!
For more information, contact us at CorporateHousingAPAC@dwellworks.com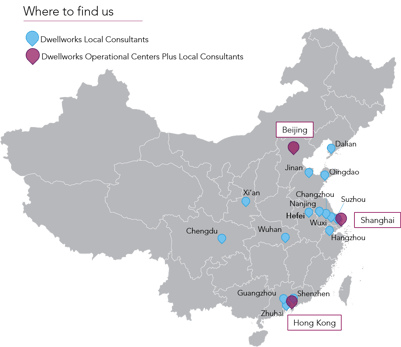 Back to Blog Listing