New York-based real estate brokerage, Dwellworks Property Advisors, has acquired D. Baum & Co, a Manhattan and White Plains, NY -based real estate company. D. Baum co-founder and Real Estate Broker Daniel Baum will be the Managing Broker of the combined business, operating from the Dwellworks Property Advisors office in Manhattan. Dwellworks Property Advisors specializes in relocation- related residential brokerage, with a focus on the needs of Fortune 1000 and fast growth emerging companies and their employees moving to the New York Tri-State area. The expanded Property Advisors organization will include more than 30 real estate salespeople and associate brokers, with plans to add additional agents to support the company's growing client and customer activity.
James Conigliaro, Chief Operating Officer of Dwellworks, commented, "Daniel Baum is a trusted, respected professional in our industry, known for his expertise in the complex New York market. Daniel's clients trust his team's responsiveness, service, and knowledge. Adding Daniel and his team to Dwellworks Property Advisors expands and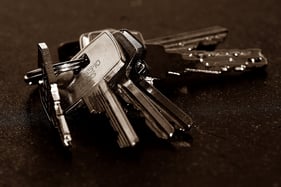 deepens our ability to respond to the service needs of our clients and their growing population of mobile professionals, at every level of their organizations, moving to New York from all over the world."
Adds Daniel Baum, President of D. Baum & Co, "I've known the Dwellworks Property Advisors team for a long time and appreciate their dedication to understanding and servicing the full spectrum of rental customers in the New York City market. Bringing our organizations together expands opportunity and reach, and I'm excited to lead the strongest relocation/real estate team in the greater New York area."
A transition plan is in place to support the effective combination of the two real estate teams under Mr. Baum's leadership. The organization will be known as Property Advisors, with the D. Baum & Co brand being retained for a transitional period. The office expects to add a significant number of agents to support its expanding client portfolio.
Click here for more Dwellworks News!
SHARE THIS