As we are approaching our first "normal" St. Patrick's Day in Ireland since the onset of the COVID-19 pandemic, it really feels like this will be an extra-special holiday. The origin of St. Patrick's Day is essentially a celebration of St. Patrick, one of Ireland's patron saints. Historically, March 17 was honored as a religious holiday, but it has evolved to become mainly secular over time, being seen now more so as a celebration of all things Irish! Nowadays St. Patrick's Day is celebrated by Irish citizens, the Irish diaspora, those with Irish ancestry and indeed those who have no connection at all to anyone Irish!! It is celebrated worldwide and to have a far-reaching holiday like this originate in our country, is something Irish people are hugely proud of.
A typical St. Patrick's Day in Ireland these days is a special opportunity to spend time with family and friends. Most towns will host a parade with local teams, clubs, talent groups and businesses entering floats and inviting groups to participate. The whole parade will travel along a parade route in the town, stopping for mini-performances/displays along the way. The streets will be lined with locals viewing and joining in the fun. It is a great time to come together and see people you may not have seen in a long time as they come home for St. Patrick's Day with their families. After the parade, many people will have a get-together with family, friends, and neighbours. This will involve enjoying food, drinks, and plenty of "craic" (the Irish word for fun). Dublin hosts the largest parade in the country and draws hundreds of thousands of visitors every year. This is a huge economic boost for Ireland. It is traditional to wear green on St. Patrick's Day and many will wear a small bunch of shamrock pinned to their outfit.
As Gaeilge (in Irish) we'd say Lá Fhéile Pádraig sona duit! (Happy St. Patrick's Day to you!). Wishing everyone a safe and happy St. Patrick's Day.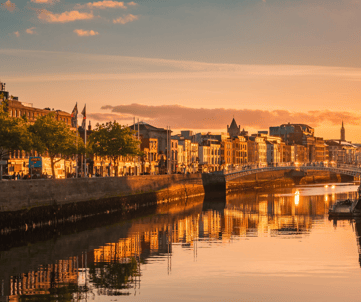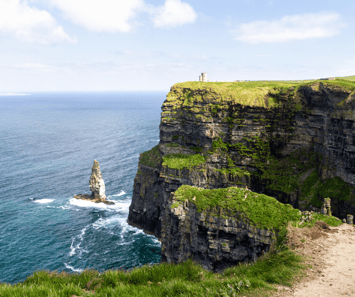 SHARE THIS