In Turbulent Times, Invest in Your Talent
The headline from the August GBTA Convention was "The global business travel industry continues its progress towards full recovery to 2019 pre-pandemic spending levels of USD $1.4 trillion, but recovery has hit some headwinds." Just as many global companies and economies were accelerating out of the Covid-19 pandemic, creating surges in business travel and relocation, they were met with other challenges: persistent supply chain snarls and shortages, inflation, energy costs, and ongoing global political uncertainty. A daunting list and yet it presents great opportunity for innovation, forward planning and creating new solutions for changed expectations. We see better weather ahead of the turbulence. In a world of new expectations for the customer experience, faster speed of service, more integrated technology, and a commitment to sustainability, we are thinking like our customers. We're planning for their future needs by continuing to build a best-in-class client engagement organization.
We've Added (Even More) Stellar Performers
2022 has been a bounce-back year for global mobility and business travel as employers are eager to get their talent moving again after pandemic delays and postponements. More people on the move has made 'globally local' solutions in destination and accommodations services more in demand than ever. To meet traveler and relocating employee expectations, from initial booking to on-property service support, we've expanded our regional customer experience teams in the Americas, Europe and APAC. And for upgraded and updated program design, broader consultative services, and more strategic solutions in duty of care and assurance of supply, we've added high-contribution talent to our market- and client-facing teams. "It's a great time to be growing in corporate housing," says Andria LaMantia, Vice President, Global Business Development. "Customers want the experience of 'living at home,' on the road. They expect the experience of choice, flexibility, space, safety, security, customer convenience and upgraded amenities that our 3500 global network partners excel at delivering and we excel at sourcing and servicing." Meredith Kennedy, Senior Vice President, Global Account Management, adds this perspective, "We are honored to be trusted by clients with their global workforce mobility and global business travel accommodations needs. Since we expand our services and solutions from the perspective of the customer, we're excited these new team members found a fit in the culture and performance of Dwellworks/Dwellworks Living."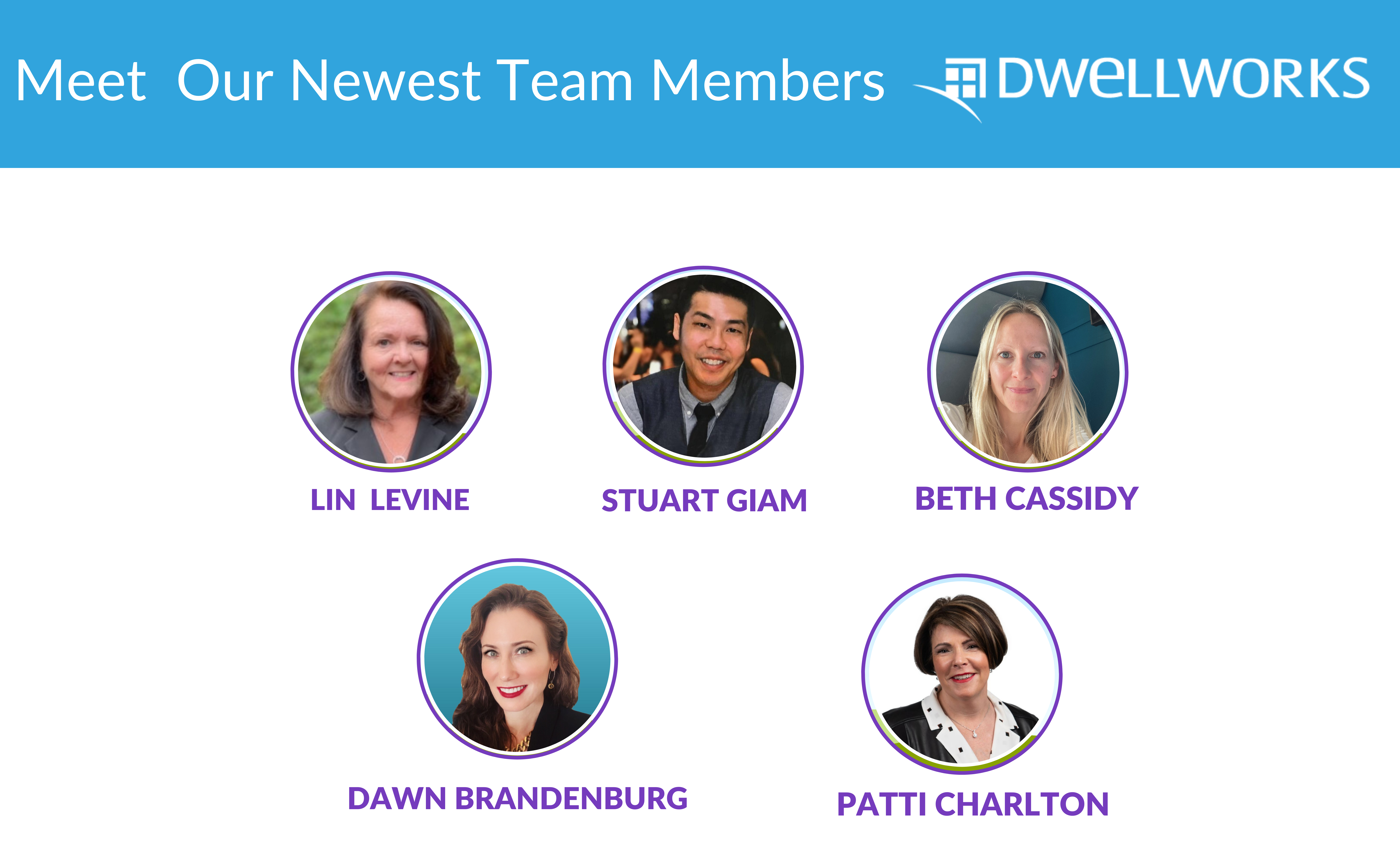 Meet the Newest Members of our Client Engagement and Business Development Team
Beth Cassidy, Client Services Director, Europe
Stuart Giam, Client Services Director, APAC
Lin Levine, Director of Account Management, Americas
Dawn Brandenburg, Director of Sales
Patti Charlton, Director of Sales
About Dwellworks and Dwellworks Living
Dwellworks is the world's leading supplier of destination and accommodations services for the globally mobile workforce and business travelers. Supporting the Global 1000 and emerging clients, we deliver an award-winning, secure service through local experts in thousands of locations around the world. Dwellworks Living, with 50,000 unique and unbiased property options in 125 countries and access to our global footprint of in-market local experts, offers a compelling service and value proposition for managing our clients' short-term accommodations needs in relocation and business travel on a global scale. To learn more about how our company embraces innovation with our customers in mind, contact us at marketing@dwellworks.com.
SHARE THIS