Mexico City seems to have it all- the greatest shopping locations, glamorous entertainment, fine landscape, and even some of the best nightclubs in Mexico.
If you're in Mexico City on extended stay and are looking for a night out, then this list of Mexico City's best nightclubs will certainly be of value:
The Habita Hotel offers party-goers and guests a place to begin an exciting night out. Located in the upscale neighborhood of Polanco, this swanky bar boasts a pool, video projectors, and a stunning rooftop terrace. Although dancing here isn't common, it's still a much-loved destination for those starting a night out in Mexico City.
Mama Rumba is an excellent location for great drinks, live music, and fun dancing. You can even take dance lessons before the hustle and bustle of the late night crowd begins. This club is certainly one to visit on your next night out. Although a cover charge is required on most nights, visitors report that a night here is well worth the pesos.

Despite its remote location away from public transportation, the neon-lit club, Sens, draws in a large crowd of partiers every weekend. Since opening its doors in 2009, Sens has regularly drawn i

n the masses with flashing lights, flowing beverages, and the finest DJs.



The underground club, Leonor, is among locals' favorite weekend party scene. Listed in a Rolling Vibes' article as a consistently "excellent party," Leonor promises only the greatest beats and atmosphere. A spinning disco ball, chandelier, and terrace are among the best components of the bar.

Opportunities to casually socialize are also available, as the dance floor is separate from a general seating area.

M N Roy, which was once the headquarters of the Mexican Communist Party, is now a booming nightclub. While the outside of the building still resembles its original façade, a dazzling interior shocks first-comers, as the re-invented inside takes on the look of a modern and elegant, yet still minimalistic, lodge. Leather and wooden furniture, as well as timber blocks and copper tiled walls, add to the exclusive feel of the bar. The double-height dance floor is one of the greatest in the city, allowing for a massive party that lasts late into the night.
Spending some evenings at these clubs is sure to give you an excellent glimpse into what Mexico City's nightlife is all about.
If you need temporary housing for your stay in Mexico City, then check out Dwellworks corporate housing options: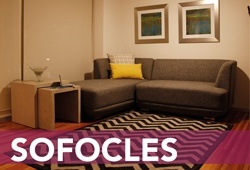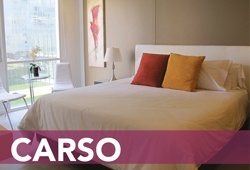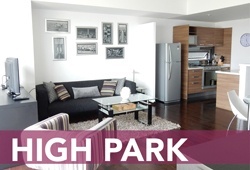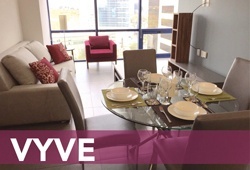 SHARE THIS