Global teams are dynamic, creative, and engaging. When team members are spread across the world, they improve the reputation of the company by providing timely, in-touch engagement with clients everywhere. Strategically managing a diverse team is one of the most integral parts of building a competitive advantage.
When working on a global team, there are countless differences, creating entire areas where communication can fail. While each situation is unique, most challenges tend to fall into a few broad categories. It is impossible to predict all of the areas where trouble might arise, but we can try to avoid some of the most obvious issues through proactive education and cultural training.
Language
This scenario is all too familiar with global teams: you are speaking with a teammate in a language that is not fluent to both of you. They might speak some of your language and you might speak some of theirs (maybe you're almost fluent), but there is always a little bit of mystery around if you both truly understand what the other has said and implied. How can you make sure that you each understand the other?
Time of Day
Perhaps this is one of the simpler challenges to understand, but it's amazing how being in opposite times zones can affect team productivity. No one jumps at the chance to stay after hours to make an international call or head into the office before the sun rises in the morning to be online to answer questions, but it happens. With clear guidelines and thoughtful planning, your team can make the time zone challenge work in your favor. Take advantage of the fact that your team can provide service nearly around the clock!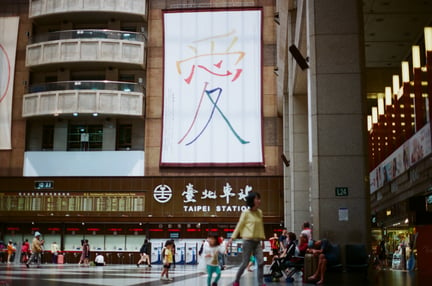 Culture
This is our specialty. What we often like to remind people is that there are many different influences on a person…it is so much more than just national culture. Consider your individual personality, company culture (and each office may be unique), functional (job or position) culture, as well as global culture. Each layer affects how a person communicates. Not only do you need to know the norms for each country, but understand the culture of the company, the department, and the person. Then you must try to learn and understand the best was to communicate based on this unique combination. Try keeping some of these tactics in your arsenal.
Power Structure
People also have very unique and different views on power and organization. Not knowing who does what or when is very confusing. We find this is one of the most common sources for mistakes among teams. If you're working on a long-term project with a team that is more efficient at meeting short-term goals, adjust your timeline to compromise differing styles. Learn how your teammates are comfortable with receiving assignments and feedback.
Resources
Obtaining access to the same technical and personnel resources can also be a challenge. Consistent information intake is essential for global teams, so find a system where everyone can stay updated on the project. Depending on the technology available, consistent resources can be a huge barrier to productivity. Time-sensitive issues may also become magnified when someone is waiting for updated information from another teammate.
Wherever your global teammates are located, remember that you all have a common goal. The goal isn't necessarily to accomplish your projects as quickly as possible or increase revenue for the company; it is more than that. Your goal is to become a respectful team that can trust one another to find innovative solutions to problems that arise. Global teams can achieve much more than any one member because every individual will contribute valuable insight to move the team forward.
SHARE THIS