In June, Dwellworks had the opportunity to participate on a panel at a Bay Area Mobility Management event on the topic of B2Me: The Shift of Mobility Benefits Towards the Customer. This timely session coincided with the assertive return in the US of leisure travel and increasingly for business travelers and the globally mobile workforce as well. As the world reopens, what expectations should employers be prepared for in what some are calling the Employee Economy?
The conversation at the BAMM event confirmed Dwellworks real-time experience in the employment-boom leading up to the pandemic, as well as the picture taking shape in the early-post pandemic era. The global workforce is on the move, independently as well as in employer-paid programs. The assertion of the employee voice in how future mobility programs will be designed is consistent with the trend of consumerized work environments overall.
How has the mobility value chain adjusted to the employee-as-consumer?
Mobility management is a complex environment. While the corporate employer determines policy and benefits and the relocation management company administers programs on a global scale, the 'final mile' relocation experience of the employee and family members happens with local service providers. Dwellworks' role in the ecosystem is as a local service provider: our service is very literally where the rubber meets the road in the new community. Destination Services have always been delivered to a market of one. Working with employees in real-time, with real needs, we were early adopters of a consumer mindset. The revolution in consumer culture we've been working with over the past ten years has now gained traction and mindshare throughout the value chain, at the policy design and administration level.
What Revolution?
Consumer culture is everywhere and all the time. It is not confined strictly to the consumption of goods and services and is independent of any work/life segregation. Consumer culture is a mindset of expectation for transparency, value for money, ease of transaction, and most of all, choice, speed, and crowd-sourced feedback. Employees do not cease to be consumers when they come to work; they bring that mindset with them.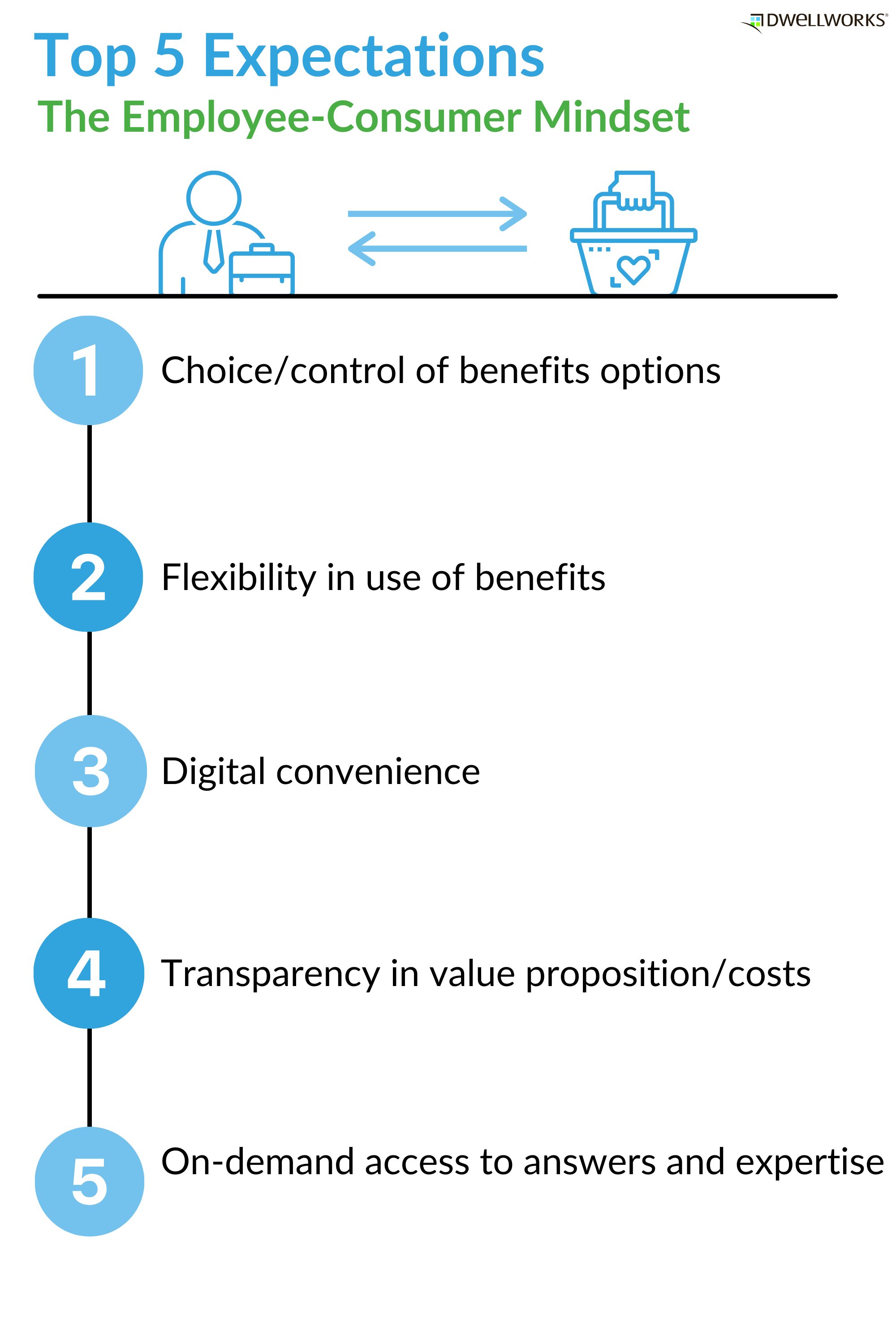 A decade ago, as companies emerged from the Great Recession, recruiting, hiring, and transfer activity surged, especially in major US metros, attracting early-career millennials (when they were 25-year-old renters vs today's 35-year-old homeowners). Though written policies typically required a fixed number of hours for rental assistance services, often specifying the number of property visits, the time spent accompanying the employee vs time spent on advance work, and even the content in the information packets, the employees/consumers themselves had very clear expectations of their own. This was a 'search first' population that was 100% comfortable and conversant with the internet and did not wait on process and policy to plunge into learning about their new destination.
Employee expectations for fast answers to their questions, making them active participants vs passive recipients in the mobility process, drove early product evolution. Rental assistance changed from 'six hours in the car' to multiple small conversations via text, email, portal, phone call…however and whenever the customer preferred. Even though they could, indeed, use search engines, they also wanted specific, locally expert insights on the cities they were headed to, along with properties being vetted to screen out choices that looked good on Zillow or Craigslist, but less so in real-time. We set appointments and prepared itineraries, in an app and not in cars, and sent the data to be consumed on the customer's schedule. We managed the workflow without restricting the customer's ability to engage.
In this service model, the employee always has a choice within the boundaries of their policy parameters: meet in person for 5+ hours or meet virtually but continually in multiple short check-in conversations, in any modality, over multiple days or weeks. This is how people work and consume, and it matches the way the market moves and what customers want and when. 27-year-olds do not want to be driven around in Volvos looking at properties and getting advice on 'cool spots for young people.' They have social networks for that. But do they love the fast filtering, the local market expertise, the smart use of their time, the hidden gem of an apartment found because their Local Expert knew a private landlord whose property was just about to be listed and the exchange of information in an app vs email? The customer response to all that has been 'Yes!' for years. 85% of the renters we serve, work in this consumerized way. For the other 15%, we completely respect the client-driven expectation for in-person service only. That said, we've learned from the customer that it's a better experience to share and evaluate multiple options over time and present a curated final list of real-time options for customer choice than it is to scramble 48 hours before a visit to organize a .PDF'd schedule, sent as an email attachment, simply because that was what the scope of work dictated.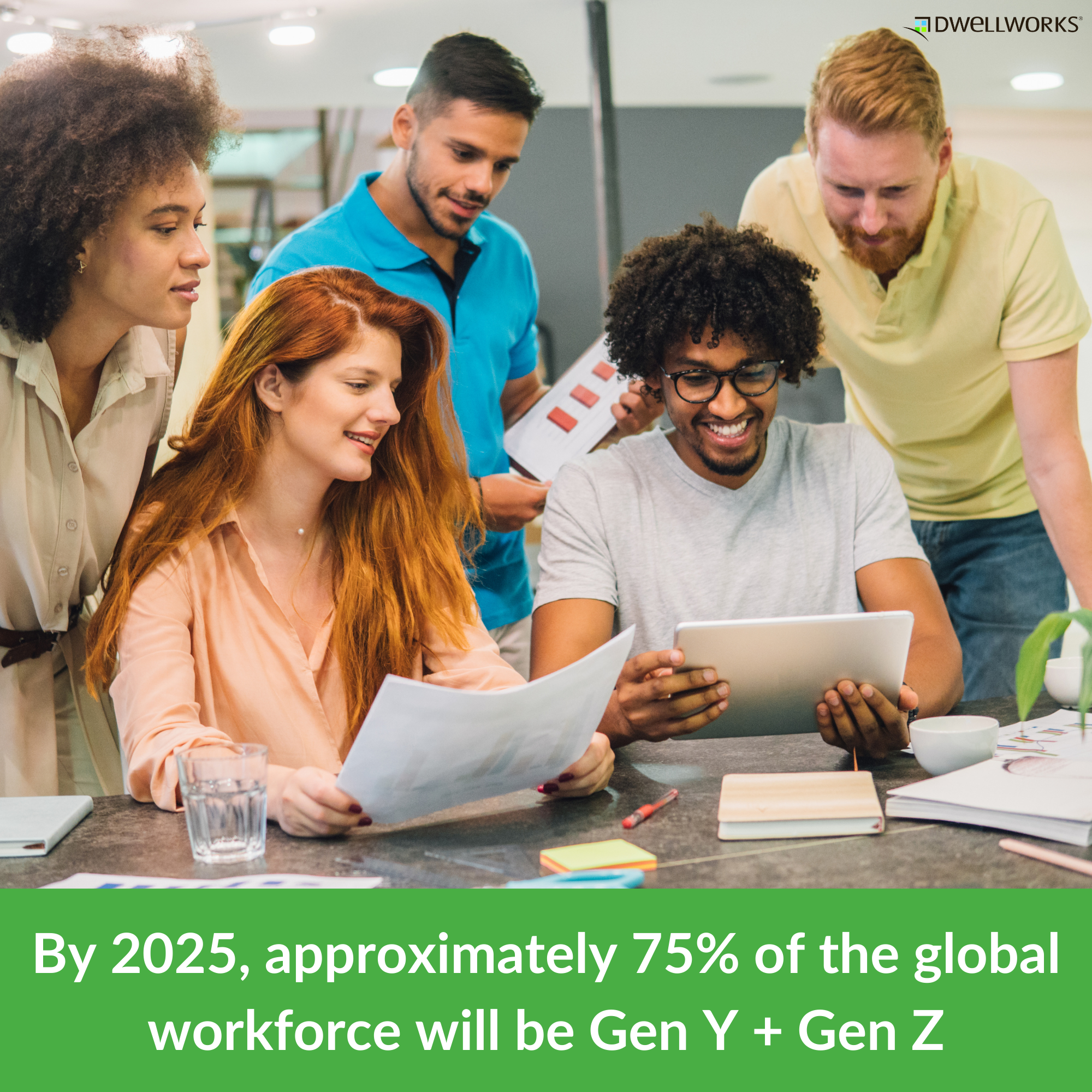 Going Global: Core/Flex in Real-Time
By definition, a global move is more complicated than a move from Chicago to Mountain View. But the customer experience expectations are no less consumerized. Consumerization is a truly global phenomenon. What do customers want? Two things: great personal service and control over their experience. They want choice. They don't want, 'your company has authorized you for the following services.' They want, 'you're moving, that's exciting, how can I help? You have questions, I have the expertise, let's do this.' They want information pushed to apps. They want to use their available benefits to their best advantage. The solution is the same framework for global assignees as for US renters. The employer and RMC approve the employee for destination benefits and we then ask the employee (in an online, consumer-friendly way), "how do you want to use the benefit you're approved for?" We customize the experience from the get-go.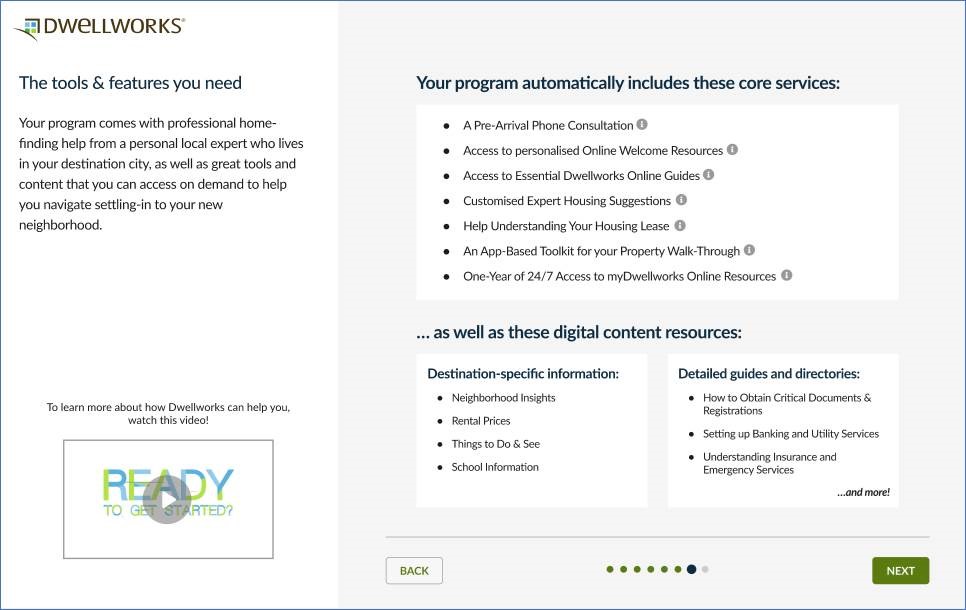 The core/flex model adopted by many employers should carry through to the on-the-ground employee experience in their destination. Our core/flex destination services option (Xpedite) is organized by the experience, feedback, and aggregated data collected through managing over 300,000 destination services transactions. What do you need in Core? A place to live and compliance with local registration. So, for example, a core/flex destination services program definitely includes home-finding, but the customer can decide how much of that they want to be managed, accompanied, and in-person and how much via virtual conversations and digital content. Settling-in needs? Those are mostly Flex. Newly arrived assignees need a driver's license, of course, but do they want us to accompany them to the DMV, or do they want to do that on your own and have us on the phone walking them through the process? Or do they want to read all about it in digital content and manage that experience themselves, and we'll spend more time looking for additional after-school programs because the employee works late hours and needs options?
Core/flex is all about the consumer defining their 'must have' vs their 'nice to have.' Said another way, using points allocation, and intuitive online guidance, people can choose between accompanied, virtually assisted, or digital content, and can prioritize the service products themselves. It's not one choice fits all and it's not one decision for all services. Options can be chosen to align with an individual consumer's preferences and schedules and life.
Covid Factors and New Lessons
How did our collective world change for Covid-19? Think back to mid-2020. No one is moving but everyone is still in the relocation pipeline, in a suspended state between origin and destination. And consumers (and their employers) want information, lots of it, and they are online 24-7, getting 2-hour deliveries of household products and take-out at their door within 15-minutes. The whole 'rich content, now' environment takes off. We love it. Dwellworks has 50 local experts in the Bay Area, 750 more around the US and Canada and 750 more around the world. We are able to keep highly qualified professionals engaged doing what they do best while the world is at a standstill. They are experts and they are good communicators. From their research and updates, plus the cumulative feedback of thousands of assignees, our digital library grows exponentially for the hundreds of cities and neighborhoods we serve.
We tell the customer/consumer: "Consume at your leisure. We'll stay in touch waiting for your physical move and in the meantime, we'll still be previewing properties, making videos, confirming what's open and closed, and advising on vaccination rate uptakes." So that when the employer's key talent, the consumer-minded customer, is ready to move, most of the groundwork is done.
The takeaway both from the pandemic and from a consumer-oriented marketplace is that core/flex is the more effective and efficient model.
Delivering service to a minutely detailed scope of work to cover every contingency adds cost that does not add value

Well-meaning policies try to establish solutions that feel comprehensive, but the consumer does not want anyone to make decisions for them

Consumers want to see choices
They want to see what other people in like circumstances have done

And they want to decide on the options that are best for them
We've learned that in-person is not necessarily a value marker, but local expertise always is. Consumers want information they can trust (crowdsourced through real experience) and someone they can trust, on the ground, in the place they are moving to. If that trust is built through constant genuine connection, it's just as valuable and just as worthy as an accompanied experience. Each has merit and one is not a lesser version of the other.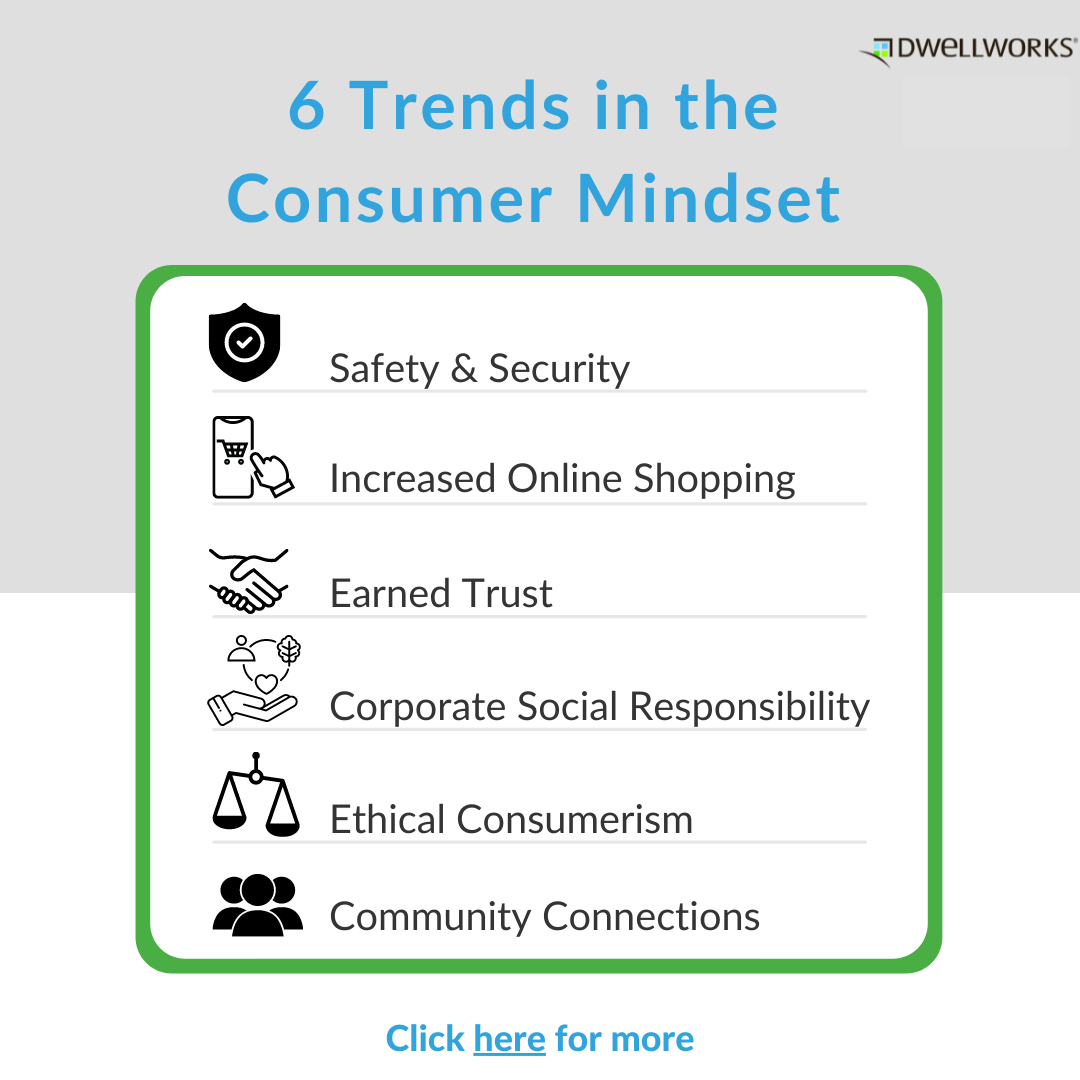 Defining ROI for the Consumer-Led Experience
Designing a core/flex solution with an intuitive user experience requires a development investment, but it also yields the opportunity both for more satisfying customer engagement and lower operating costs. Following the customer and paying attention has produced deeper digitized content, more customer-centric alignment in service delivery, and less wasted time and effort because even though options have increased, they are within a manageable construction and do not require the 'over structure' of traditional models. We're taking the positive risk that the consumer-centric approach to service design will continue to be accelerated by new expectations and new ways of working.
The consumer revolution in mobility is having its intended impact: more demand leads to more innovation, a better experience, and more manageable costs. We're calling it a win-win-win.
For more information on Dwellworks' innovation in core/flex and consumer-friendly solutions, click here.
SHARE THIS