Not only are renovations exciting due to the improvements they bring your home, but they also can increase your home's resale value. However, it's important for homeowners to practice caution when choosing which renovations to take on, because some might have an adverse effect on property value. Read below to find out which projects pay off in the long run, and which ones hurt at the point of sale.
5 Features That Increase Property Values
1. Updated kitchens and bathrooms
It's true what they say: kitchens and bathrooms sell a home. Investing some cash in these spaces can substantially increase the return when your home is sold. When deciding what to change, stay away from niche styles; distinct tastes and designs won't help you appeal to a majority. To help with your home's appeal, use temporary items such as hand towels, wall décor, rugs, and floral arrangements to "stage" your home during appointments. However, use these sparingly, as decluttering these spaces is nearly as important as renovating them when it comes to improving their general state. Overall, it's important to make kitchen and bathrooms seem spacious. To make these rooms feel upgraded on a budget, new light fixtures, mirrors, and towel racks work wonders. At the very least, a good scrub can go a long way.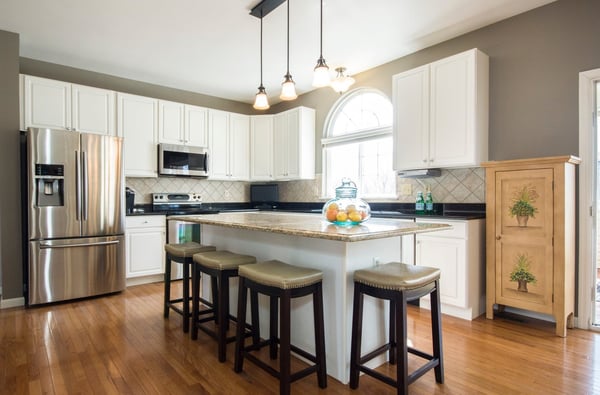 2. Energy efficient features
Energy efficient air conditioning units, furnaces, and hot water heaters stretch your dollar in the long run, and act as a valuable selling point for your home. You might want to consider replacing these systems if they're older or in shabby condition. With this in mind, it's important to make the correct decision on what unit to buy. Have a technician perform a load calculation to determine what size unit is appropriate for your home. This is especially necessary if your home's energy retention has changed due to new windows, insulation, or room additions. A furnace's energy efficiency is measured as an Annual Fuel Utilization Efficiency (AFUE) rating, which is written as a percentage. The higher the percentage, the more heat that's created per fossil fuel used. An AFUE minimum is at 80%, but some units can reach near total efficiency at around 98%.
There are smaller, less expensive features you can add to help a room maintain a comfortable temperature. Window treatments, for instance, help retain cool air inside and deflect heat from outside. Ceiling fans are another inexpensive way to help keep energy costs low by circulating air around a room and decreasing the necessary output from heating/cooling systems.
3. Creating an open-concept layout
A home's floor plan is one of its most significant and permanent qualities. A closed-off, segmented floor plan makes a home feel smaller and more dated. If possible, remove non-structural walls or create openings in shared walls (either a wide archway or large framework) to connect two rooms. Where walls are structural and cannot be removed, decorative columns or posts are a good alternative that maintains the structure, while still producing an open concept. If it's not possible to alter a wall or floor plan, adding mirrors effortlessly creates the illusion of size and depth.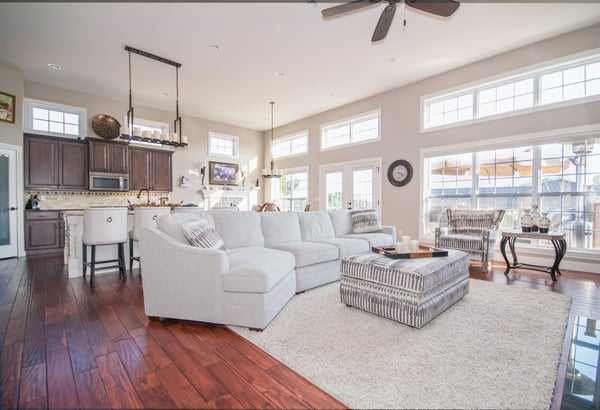 4. Lighting is key
Lighting is a very substantial component in influencing the vibe of a home. The ability to adjust the lighting in a room will help your home appeal to a wider range of prospective buyers, and elements like dimmer switches and accented lighting features are very helpful. Cylindrical openings in the ceiling, called solar tubes, allow natural light to enter and modulate throughout the room and have become increasingly popular in recent years. Additionally, having light features on the exterior of your home creates both a comfortable atmosphere and an element of security.
5. Modern technology
In recent years, technology that increases the security and convenience of your home has become more useful and well-developed. Products such as electronic door locks and thermostats, smart smoke detectors, and advanced security systems, especially those that utilize an app, make it easy to manage and protect your home. Today, some young potential buyers even consider one or more of these features to be standard in a modern home and conventional features to be outdated. In any event, when selling your home, these systems act as an indicator that the home is safe and well kept.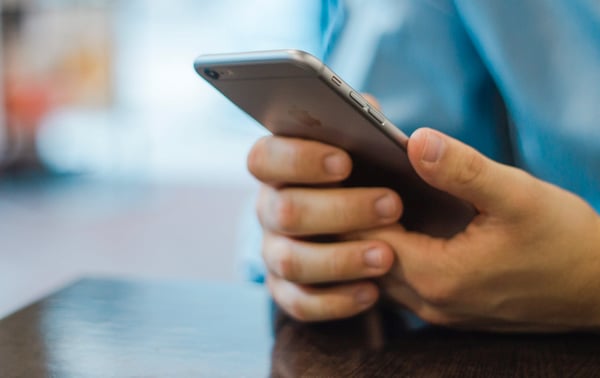 5 Features That Decrease Property Values
1. Too much personality
Sellers often want to show off their home's character and make it stand out with personality. This can manifest through unique landscaping, exotic décor, vibrant, colorful walls, and virtually anything else. However, these items don't usually appeal to most prospective buyers. Instead, it's best practice to employ neutral colors, simple landscaping, and modest décor. This allows the buyer to more easily envision the home as they want it. If you still want to add flair to an area, utilize temporary items such as throw pillows, rugs, hand towels, and accent pieces that can easily be modified.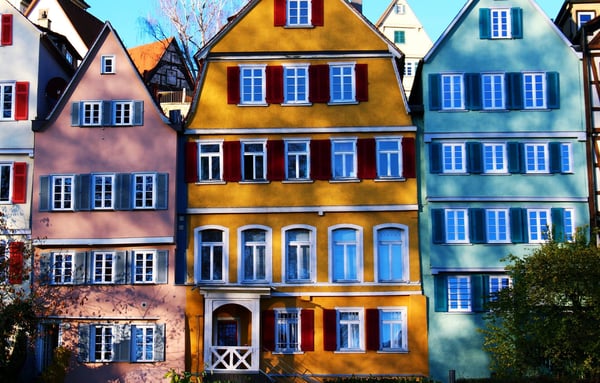 2. Freshening up your fireplace
Some people think refurbishing a fireplace will help make their home seem updated and contemporary, but older fireplaces make a room feel perfectly rustic and homey. Though modernizing may be beneficial for a number of other features in the home, a brand-new fireplace is usually detrimental to buyer interest because it's adverse to the inherent charm people usually look for. A rustic fireplace is both natural and intentional, and many people believe updating them eliminates their allure.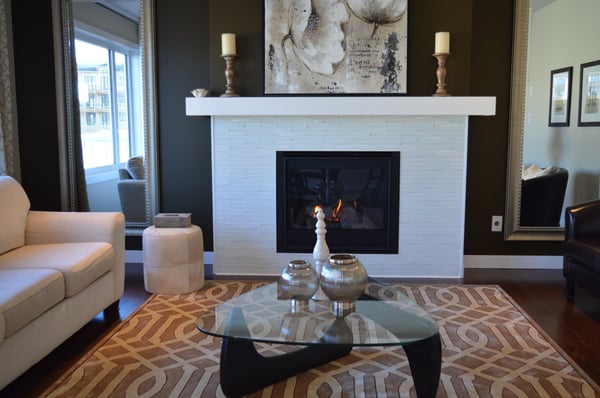 3. Making small places seem smaller
As was stated earlier, it's important to maximize space. There are several seemingly insignificant features which make a room feel substantially more cramped, which is especially lethal in small bathrooms and kitchens. For example, redoing a bathroom with small tiles can make it feel much smaller. Highlighting crown molding, using small, excessive décor, and dark or overbearing window treatments also contribute to shrinking a room. Keeping windows uncovered makes a wall look larger and lets in natural light that brightens up a room, which in turn, makes it feel bigger.
4. Look at the floors
Flooring heavily influences whether a home looks updated or outdated. While wall-to-wall carpeting may appeal to some buyers, it can quickly look worn out and shabby. Not to mention, its permanent color and expensive replacement can be a turn off for many. Wood floors are a popular and appealing alternative to carpet, but only if they've been well taken care of. Usually, wood floors create more resale value than wall-to-wall carpeting, but it all depends on how well either one has been maintained. Best practice is to regularly clean your floors and have them professionally cleaned or polished before showing them for sale.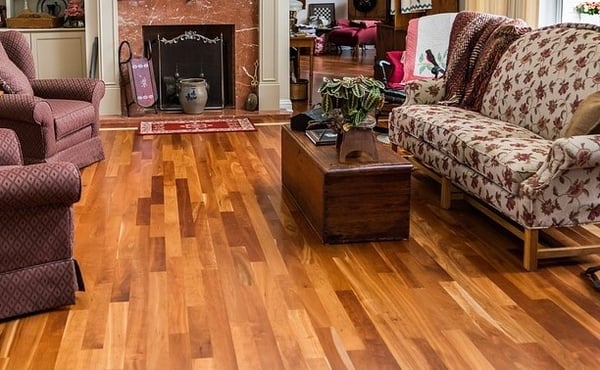 5. A pool can drown your value
While having a pool makes for plenty of fun days in warm weather, many potential home buyers don't regard them as a perk. Instead, many people see them as dangerous, expensive, and a burden to maintain, especially in areas where their use may only be seasonal. Additionally, if the buyer decides to remove it – either by dismantling an above-ground pool or filling an in-ground pool – it can be a long and expensive process.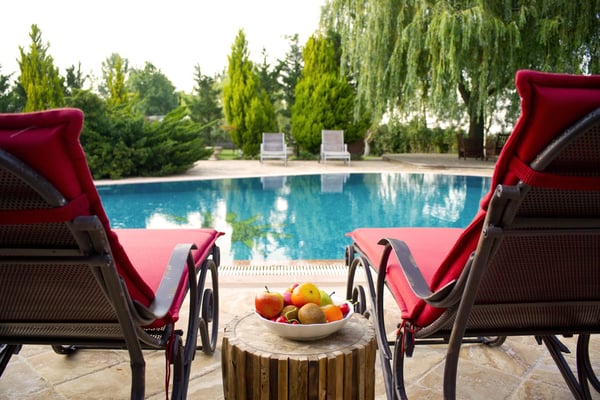 Although investing in home improvements does not always equal added property value dollar-for-dollar, the reason they enhance value directly relates to demand and popularity. For example, finishing a basement, especially if it means having an additional bathroom, is popular as it creates additional living area for people to utilize. Even if the money spent on doing so isn't equally received in resale value, by avoiding items that are an over improvement for your area and focusing on what typical buyers want most, you're more likely to end up getting the most bang for your buck. Homeowners considering significant improvements should research their neighborhoods to see what buyers are looking for. Visiting open houses and researching recently sold homes can help them gauge what their market will bear.
---
For information about trends in the mortgage appraisal industry, consider reading our other posts:
What's Causing the Appraiser Shortage and What Can Be Done About It?
Three Keys Every Appraiser Should Know
Measuring the Millennial Impact on the Mortgage Industry
---
Don't miss out on Dwellworks updates regarding the relocation and real estate industries! Subscribe to our blog by clicking the button below!
SHARE THIS