With all there is to see and do in Dublin, it can be a bit overwhelming to plan a trip. If you're traveling here for the EuRA Conference, consider this list of must-see attractions your stroke of luck. It's curated by our Dwellworks Destination Services experts on the ground in the Pale, so everything is just steps away from the conference hotel. We've helped thousands of visitors and assignees to Ireland in our 25+ years of service, so you can trust everything you see is up to date and ready for you to explore.
Sláinte!
1- Christ Church Cathedral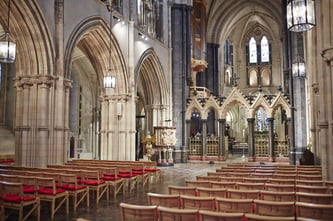 Standing for almost 1,000 years, this landmark is not only a sight to see but is still a working, practicing church! Attend a service during the week or on Sundays to hear their mesmerizing choir, or just come to admire the church's architecture with a self-guided, audio-narrated tour. It's Dublin's oldest working structure with treasures at every corner like the heart of St Laurence O'Toole (former patron saint of Dublin) a rare copy of the Magna Carte, and a mummified cat and rat. Tickets for sight-seeing can be bought here.
Travel from hotel: 5 minute walk
Price point: Varies per age
2- St. Stephen's Green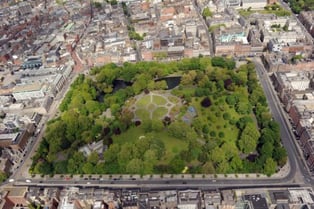 This Victorian park is as lovely as they come. Despite being in existence for centuries, the park's pristine greenery and colorful, unique flowers are carefully managed everyday by the Ireland Office of Public Works. This free attraction is great for all ages as it boasts a lake, playground, and two granite fountains as its centerpiece. It also features a garden for the visually impaired. Learn more about the green, here.
Travel from hotel: 9 minute walk
Price point: Free!
3- The Little Museum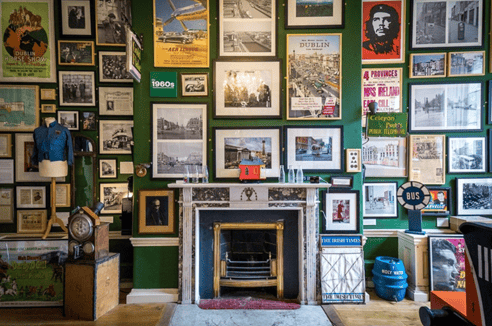 This is your one-stop-shop to know Ireland's history set in the beautiful St. Stephen's Green. Consider this museum a love letter to the city. Enjoy a guided tour or even a treasure hunt to explore each floor of the museum that tells another story of the city's rich history. There's even an exhibition dedicated solely to rock band U2! The museum also holds evening and weekend events. Click here to learn more and buy tickets!
Travel from hotel: 9 minute walk
Price point: Varies per activity
4- Trinity College and the Book of Kells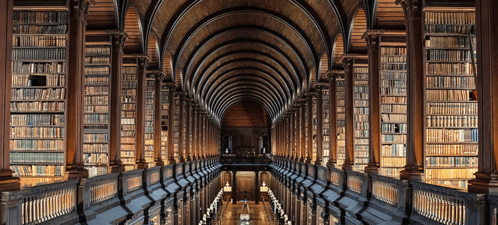 Book lover or not, this library set inside Trinity College is sure to take your breath away. Specifically, the Book of Kells is an illuminated manuscript of the four gospels of Jesus Christ. The artwork is often described as "the work of angels." It was brought to Trinity College from a monastery in Kells in the 17th century. You can also view the Brian Boru harp- the oldest surviving harp in Ireland. Tickets can be bought to tour the Book of Kells, or it and the library, together. Learn more and buy tickets here.
Travel from hotel: 11 minute walk
Price point: 18.50 euro, or 20.43 USD
5- The Jameson Whiskey Distillery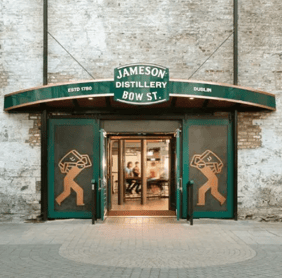 Named after its founder John Jameson and his four sons who all ran the distillery, the Jameson Distillery stands as a monument to Irish whiskey. It's made the same way today as it was back in the 1800's. Visit the former factory for a tour, cocktail making class, whiskey tasting, or learn how to blend your own whiskey. Buy tickets here.
Travel from hotel: 20 minute walk from hotel
Price point: Varies per activity
6- The Home of Guinness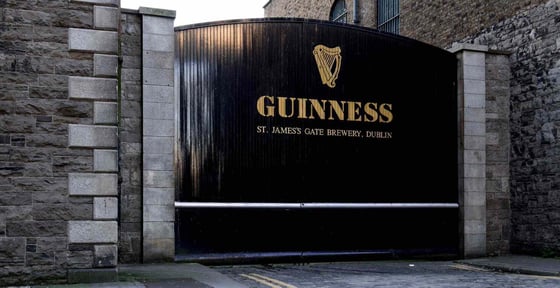 There actually is a "proper" way to pour a pint, and at the Guinness Storehouse, you can learn how. This brewery experience tells the tale of Ireland's famous beer, with tastings and a rooftop bar. Print yourself onto the foam of a stout, take a guided tour, and try their beers! Just don't forget to take a crack at making that "perfect pour." Tickets available for all activities here.
Travel from hotel: 20 minute walk
Price point: Varies per activity
7- EPIC – The Irish Emigration Museum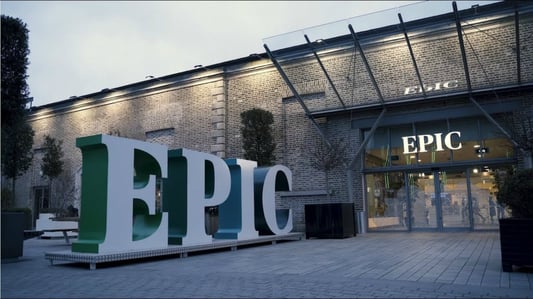 You've likely been to many museums, but this one will probably take the cake. Using immersive exhibits, the EPIC Museum shares the rich history of the Irish. With video galleries, motion sensor quizzes, and 100-year-old audio remastered for your listening, the hope is you retain the knowledge you'll learn about the 100 million men and women who emigrated from Ireland beginning in the 1700's. They also offer a great incentive to buy one ticket, and get another visit for free within 30 days of your first stop in. Check it all out here.
Travel from hotel: 25 minute walk
Price point: Varies per age and whether you buy online or in-person (online are discounted online!)
8- Kilmainham Gaol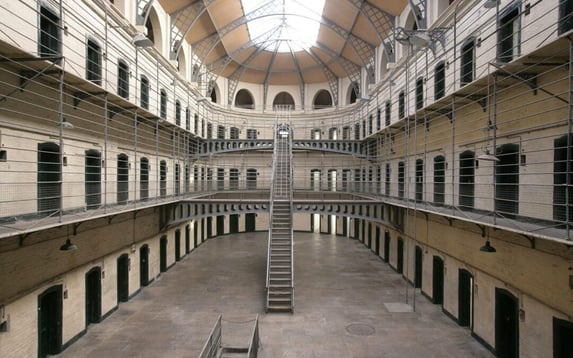 Now a national monument, Kilmainham Gaol, opened in 1796, was once home to both hundreds of political and common criminals. The prisoners of war came to Kilmainham Gaol from battles like the 1916 Easter Rising and the Irish Civil War. The museum offers guided tours of its halls that are still intact prison, which was officially closed in 1924. Click here to book a tour.
Travel from hotel: 40 minute walk
Price point: Varies per age, group of party
SHARE THIS