When moving to Canada understanding housing terms comes in quite handy. One term might have the same or different meaning from province to province or from your home country to the province you are relocating to. One thing to take into account are the different ways a rental may be described and what that description may mean depending on where the rental is located.
For example, in British Columbia a duplex is two separate dwellings which are attached either side-by-side (a semi-detached home) or one unit above the other. A semi-detached home is two single family dwellings joined together by a common middle wall. It is sometimes called a "side-by-side" duplex.
In Ontario and Quebec, a duplex is two separate dwellings and one is above the other. And, a semi-detached is two separate dwellings side by side.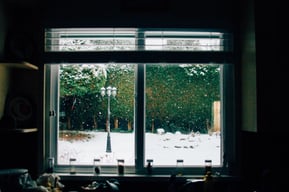 Also key when figuring out a listing in Canada is how the number of rooms to a rental is listed. Unique to Quebec, apartment listings will refer to the size of a dwelling by how many rooms the apartment has. For example, 4 ½ rooms is commonly a two-bedroom and one-full bathroom but it could also be one bedroom with a separate dining room and full bath. The ½ denotes a full bathroom (this could be a 3 piece with shower and no tub or a 4 piece with a combination of both a shower and a tub). However, if you're looking at single family homes or semi-detached homes in Quebec the listing reflects differently; it will show the number of bedrooms.
Overall, if you are looking at single-family homes or semi-detached homes the listing will reflect the property differently depending on the province and type of rental.
Are you still confused? Don't worry – your Destination Services Consultant will help guide you.
Back to Blog Listing