With headlines proclaiming Britons were likely to pay 80% more for household energy costs this autumn, the government has taken swift action with its proposed energy plan, the Energy Price Guarantee. 
In this blog, we summarize some key highlights of the plan, as well as actions homeowners and renters can take to control their utility usage.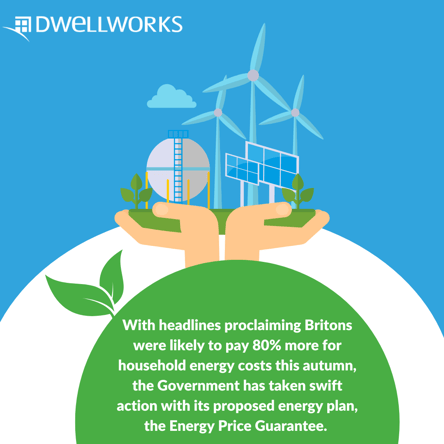 What's covered by the Energy Price Guarantee?
Recently announced by Prime Minister Liz Truss, the plan is intended to cap and control the rate of increase in the face of shortages and supply risks caused by the war in Ukraine and unpredictability in the global energy supply chain.  
The proposed plan addresses the rates that energy providers can charge but does not cap the cost of utility bills per se.  
As summarized by the BBC and other news sources: 
A typical household's energy bill will rise to £2,500 a year from 1 October (from £1,971) vs a previously projected £3,549 a year. 

The "energy price guarantee" will last for two years to lessen that cost. 

The government-mandated rate is fixed but homeowner and renter bills will continue to be based on actual usage – there is no 'cap' on total billable amounts. 

The plan applies to all households in England, Scotland, and Wales with a comparable plan being developed for Northern Ireland. 

Proposed one-off 

£400 fuel bill discount

 payments for households will move forward in addition to the ongoing reduced rates. 

The rates apply to most energy sources for heating and electricity, including heating oil. 

There is no application process and individuals do not need to contact their energy providers.  




How does the price cap work? 
In all cases, the Energy Price Guarantee will replace the existing energy cap, which sets the highest amount suppliers are allowed to charge per energy unit.  These energy units are displayed as kilowatt hours (kWh) on utility bills. 
The estimated 'typical' household bill of £2,500 a year assumes 12,000 kWh of gas used per year and 2,900 kWh of electricity per year.   
Note that there really is no 'typical' user or rate of use. The actual bill will reflect the size of the home, the number of energy users in the property, rates of use, and so on. Big energy users can expect to pay more than £2,500, and people who use less energy will pay less. 
Check out www.gov.uk for sample energy costs based on property size/usage. 


What are the rules for renters?
The Energy Price Guarantee is applied per unit of gas or electricity used for any household with a domestic electricity connection. The cap will also be applied if your landlord has a domestic electricity contract with a licensed electricity supplier. 
Some landlords may charge an 'all-inclusive' rent, where a fixed cost for energy usage is included in your rental charges.  
Typically, temporary assignees in the UK who are assisted by Dwellworks for home search and settling in will pay their utility costs directly to providers.
Standard practice is for the renters in our Destination Services programs to be referred to agencies such as Please Connect Me, who in turn facilitate all utility setups.
Under the Energy Price Guarantee, the unit cost of energy will be capped regardless of how the utility contract is set up.
We will provide instructions to our consultants and partners to be sure the terms and impact of the Energy Price Guarantee are explained to our customers.
How Can Tenants "Go Green" and Keep Their Costs Low?
Even with the rate caps, the cost of energy is going up.  Renters can take simple actions to reduce energy usage and further control their energy costs.  
Here are a few tips to save on energy usage:  
Major appliances are major energy users.

 
Use an extra spin cycle in the washer…it reduces drying time. Consider line drying whenever possible. Wash in cold water and save the high energy cost of heating water. Don't overpack the fridge – blocked air circulation makes the appliance less efficient.
Turn off the lights and the laptop.

 
Lights out are simple enough, but also unplug laptops, TVs, and chargers. Your favorite gadget is using energy whenever it's plugged in.
We don't mean to take fewer showers but certainly consider shorter ones! Also, one dishwasher cycle is more eco-efficient than a sink full of multiple hand-washed pots and pans.
Keep your winter thermostat at 22*C (68*F) / and get cozy blankets. Program your smart thermostat to turn down the heat when you're not home.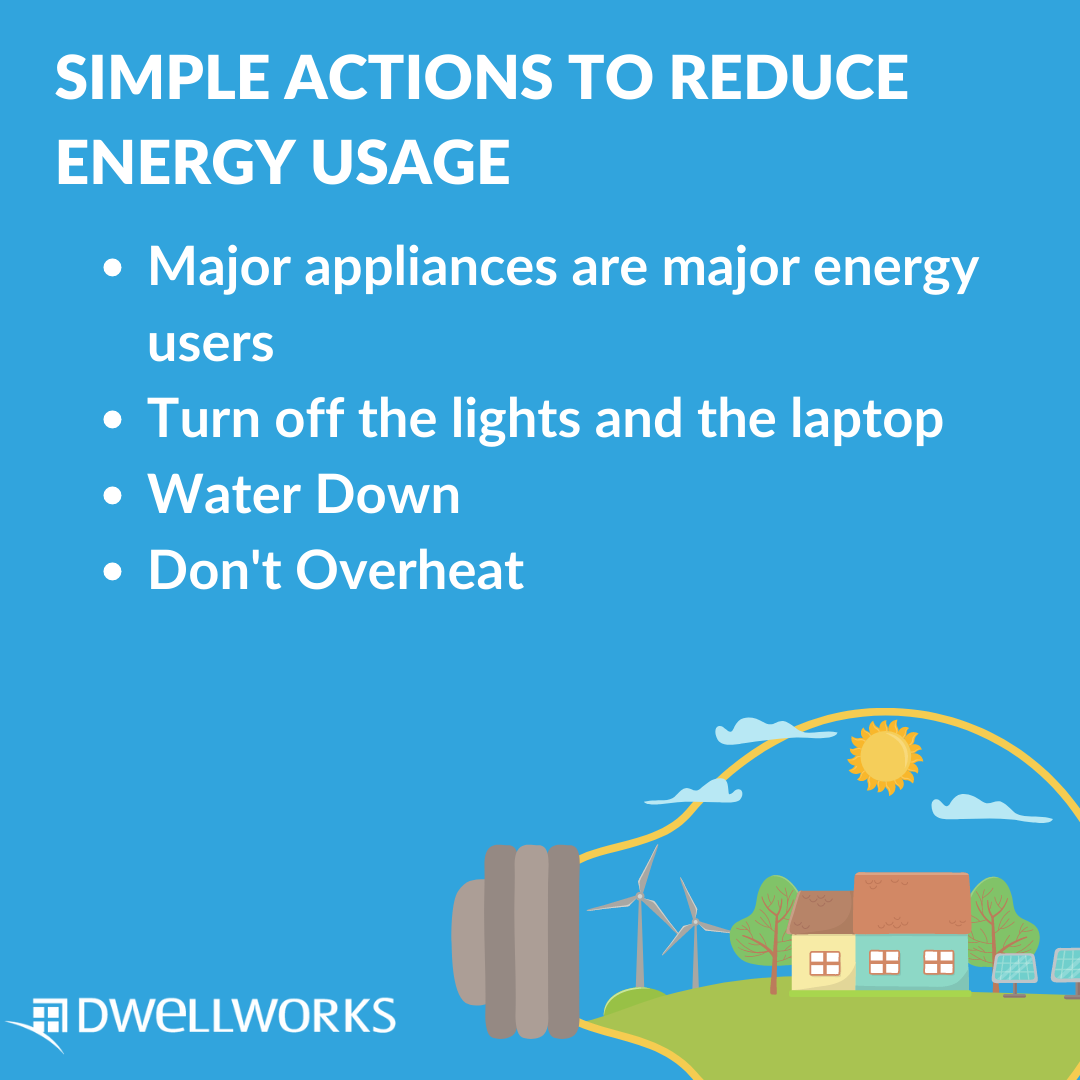 For more information:
https://www.bbc.com/news/business-58090533
https://www.gov.uk/government/publications/energy-bills-support/energy-bills-support-factsheet-8-september-2022
SHARE THIS