The wondrous country of Germany is full of culture, fascinating architecture, historic neighborhoods, natural landscapes, and breathtaking views. From Berlin, the Cultural Capital of Europe, to the fairytale village of Rothenburg ob der Tauber, there are no shortage of cultural experiences in Germany. Explore some of our favorite cultural hotspots with us, and consider adding them to your list of travel destinations during your next trip to Germany!
Picturebook Landscapes
Fairytale masters, The Brothers Grimm, are credited with collecting and popularizing iconic stories including Cinderella, Hansel and Gretel, Rapunzel, Sleeping Beauty, Snow White and the Seven Dwarves, and many others. These stories can be experienced throughout Germany's Fairy Tale Route, as travelers journey along 600 kilometers (372 miles) of fairytale folklore. Castles, palaces, UNESCO World Heritage Sites, museums, shows, performances, festivals, and other man-made and natural attractions line the Fairy Tale Route, creating an oasis for both children and adults. This route is a brilliant mix of entertainment, history, and German culture, and provides deep insight into the lives of the legendary Grimm Brothers.
Although not on the fairy tale route, the enchanting town of Rothenburg ob der Tauber looks as if it was taken directly out of a child's storybook. Quaint streets, dazzling fountains, and village-like homes make this a town that any young-at-heart traveler will enjoy. Throughout the Middle Ages, Rothenburg was one of Germany's largest cities, but today, locals enjoy its intimate atmosphere. There are many ways to explore this fairytale city: climb to the top of the Town Hall Tower, reserve a walking tour, or embark on an exploration alone. No matter the method, visitors will be exposed to a tremendous amount of ancient culture and history. For a grim, but educational experience, visit the Medieval Crime and Justice Museum to see ancient torture devices and learn about Medieval punishment, then head to the historic St. Jakob's Church to cleanse yourself from the horrors witnessed at the museum.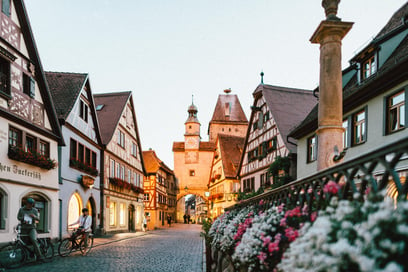 For a rural sight, the Bastei Bridge amazes everyone who sets their eyes upon it. At first glance, the ancient bridge looks almost too mystical to be real. But upon closer examination, visitors at this breathtaking 1851 structure will marvel at its majesty. Nestled among a soaring rock formation created over years of water erosion, the Bastei Bridge provides safe passage for those crossing the Bastei region. Check out this article to learn the ins and outs of visiting this captivating German landmark.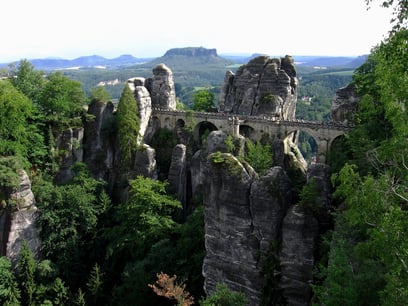 Another natural cultural wonder is Germany's Black Forest. Waterfalls, valleys, rivers, lakes, vineyards, baths, ancient monastery ruins, and quiet nearby villages all combine to create a surreal environment. To see some of the most gorgeous natural and manmade landscapes, travelers should certainly put the Black Forest on their bucket list. Germany's tallest waterfall, Triberg Falls, is situated in the Black Forest and is easily accessible from Triberg's city center. In addition to Triberg Falls, the Black Forest area is well known for its cuckoo clock production, as legend has it that the cuckoo clock originated in the Black Forest area during the 17th century by German wood makers.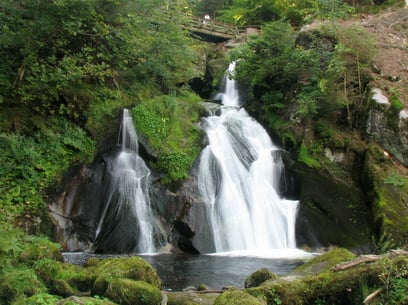 Famous German Landmarks
Although not widely known compared to Germany's other fortifications, the Linderhof Palace is a well-preserved, remarkable structure. Created in the 1800s, this palace is much younger than other fortresses in the country. However, what Linderhoff Palace lacks in age, it makes up for in gold and glamour. King Ludwig II of Bavaria, the original owner of the palace, had an infatuation with gold and decked the palace's halls and trim in the precious metal. In addition to the amount of gold, the king's sleeping chamber is also quite grand. A gigantic bed, with large, exquisite drapes and golden fencing, dominate the room. Linderhoff Palace and Ludwig II's other two palaces have attracted over 50 million tourists since his death in 1886.
In the middle of Berlin ominously stands the Memorial to Murdered Jews. Designed by Peter Eisenman and opened in 2005, this memorial provides a place of remembrance for visitors to pay respect to the Jews who perished during World War II. The memorial spans 19,000 square meters and 2711 concrete blocks of various lengths, widths, and heights, create an uncomforting feeling in the hearts of those who visit. For information regarding some of the victims from the Holocaust, people may visit the on-site information center and view journals, farewell letters, photos, films, and biographies.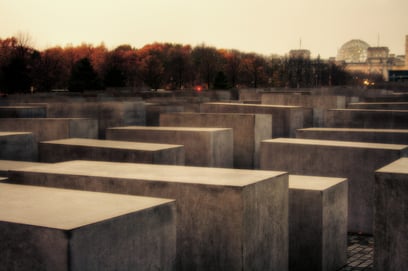 Creating a unique artistic experience, the longest surviving section of the Berlin Wall, now named the East Side Gallery, serves as a transformative work of art, representing freedom, peace, and a tumultuous history. Currently, it holds record as the world's longest open-air gallery. Spanning nearly an entire mile (or 1.3 kilometers), 118 artists hailing from 21 countries lent a hand in converting what was once a wall of terror into a gorgeous work of art. Now, the wall has protected memorial status, meaning that it will remain a symbol of brilliance for generations to come.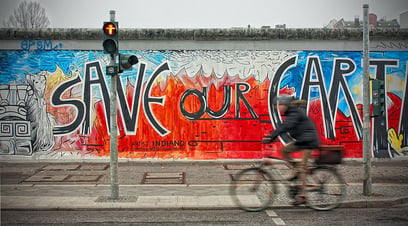 Cultural Museums in Germany
Berlin isn't dubbed the Cultural Capital of Europe on a whim. The massive city is home to an excessive number of museums, including Museum Island, or Museumsinsel, which boasts five globally-respected museums. In 1999, it was declared a UNESCO World Heritage site. The Pergamon Museum, Bode-Museum, New Museum, Old National Gallery, and the Old Museum all promise to awe visitors with illustrious displays from Egypt, Byzantium, Berlin, and other international cities.
Situated in an old Nazi control room, and just under a 10 minute drive from Museum Island, is the Topography of Terror Museum. On this site, throughout World War II, many plans were schemed, declared, and documented. The museum places emphasis on Nazi soldiers and exposes file cards, Gestapo records and other documentations that provide insight into the lives of those who were among World War II's German ranks.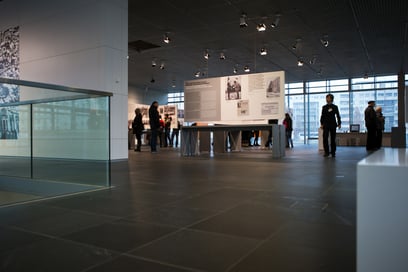 On a cheerier note, the German Christmas Museum, which is located in the quiet town of Rothenburg ob der Tauber (yep, the very one mentioned above!), provides spectators with Christmas memorabilia from the 19th and 20th centuries. From information about the various Christmas gift bringers, to the history behind the Christmas tree, various common décor, and the advent calendar, the German Christmas Museum is the perfect stop for any Christmas-enthusiast (second only to an experience at any of Germany's Christmas markets)!
Festivity
Come one, come all. Raise your glass, sing, and dance! Munich's original Hofbräuhaus, which was built nearly 500 years ago, provides Bavarian culture and entertainment for all to enjoy. With live polka bands, traditional lederhosen and dirndl attire, and the best Bavarian food and beer in Germany, patrons are sure to have a night they won't soon forget. Long, communal tables with wooden benches line the large beer hall, giving guests plenty of space to sing, dance, and drink with one another, creating a cheery atmopshere found only in the famous Hofbräuhaus. While other Hofbräuhauses can be found throughout the States, visiting the original in Munich is a must-do while in Germany.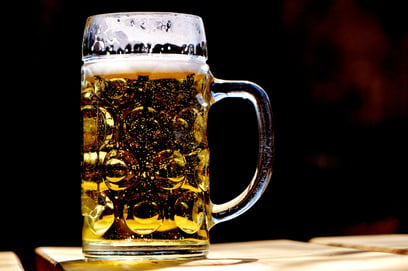 Whether exploring Germany's enchanted forests, creating cuckoo clocks, or drinking and dancing throughout the night, there are plenty of cultural wonders to broaden one's sense of the world in which we live. Never stop learning about different cultures, histories, and nations and visit Germany's most cherished locations! Do it in style by reserving your stay with Dwellworks temporary housing today!
---
Did you enjoy reading about these landmarks in Germany? Interested in learning more about this captivating country? We can quench your thirst for knowledge!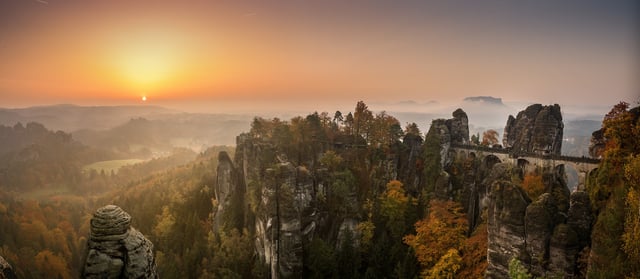 Come back next week for the second installment in the World of Wonder series: Mexico!
Back to Blog Listing