The Netherlands are known for tulips, wooden shoes, windmills,and historical figures such as Anne Frank and Vincent Van Gogh. Traditional Dutch food is a delight that is often overlooked – here are some of the best foods that you must try if you are in the Netherlands.
1. Bitterballen
These are crispy, fried meatballs that are made of a mix of meat–often beef or veal–beef broth, butter, flour, spices, that is then breaded. This snack is perfect for a bite at the pub or for sharing with friends. To make these even better, dip them in a creamy mustard sauce. You won't be able to get enough!
2. Stroopwafel
The ultimate Dutch treat is a stroopwafel. Once you've had one fresh from a market you will never be able to resist the smell again. A thin layer of dough is baked, similar to pizzelle cookies, split in half and filled with caramel syrup. Other flavors for this gooey wafer are chocolate, berries, or honey.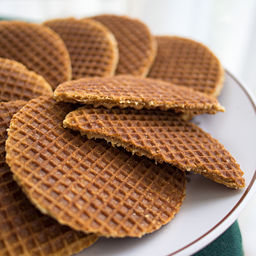 3. Poffertjes
These light, spongy, and sweet treats are like small and fluffy pancakes. Topped with powdered sugar and syrup, the tasty dough is poured into a pan with small cavities, allowing them to puff up and create the perfect texture. If you're walking around the Netherlands, you have to grab this amazing street food.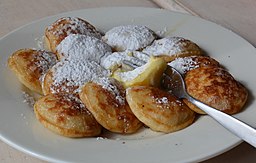 4. Pannekoek
Another pancake-esque Dutch sweet is a pannekoek,which is similar to an American popover. They are large and thin, and made of eggs, milk, and flour batter. Once they're cooked, they're filled with either sweet of savory foods, rolled, and eaten.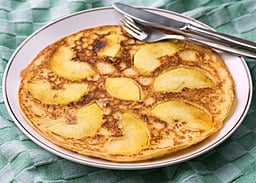 5. Kibbeling
This street food can be found in any market and is perfect for yourself or to share. Kibbeling is battered and fried pieces of fish that is served with a mayo-based tartar dipping sauce.The batter makes anything taste delicious, so even if you're not a fan of fish, you just might love it.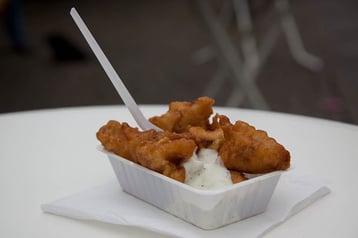 6. Cheese
Cheese plays a major role in the diet of the Dutch, mainly coming from two types: gouda and edam. Gouda is a semi-soft cheese that is coated in wax and typically served on crackers and sandwiches or with fruits. Over half of Holland's cheese manufacturing is comprised of gouda. Edam is often taken traveling because it ages well and won't spoil. This spherical cheese is covered in traditional red paraffin wax and has a mild but salty flavor that hardens and becomes sharper over time. The best place to get cheeses are at local markets, a great one to check out in Amsterdam is the Noordermarkt.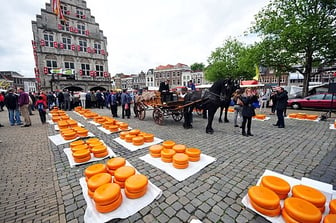 7. Apple Pie/Appeltaart
Almost everyone has heard of Dutch apple pie, but not as many know what that means compared an American apple pie. Instead of a pie tin, a sweet crust is pressed in a deep, spring pan. Bite-sized pieces of apple are mixed with cinnamon, sugar, raisins, nuts, and other spices. The pie crust has a similar texture to cake, and is absolutely delicious.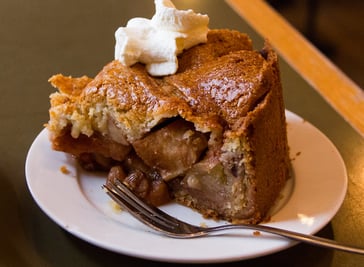 8. Stamppot
This is a true comfort food meal comprised of mashed potatoes, veggies (like sauerkraut, kale, or carrots),and topped off with a hearty sausage. Nothing can beat this meal.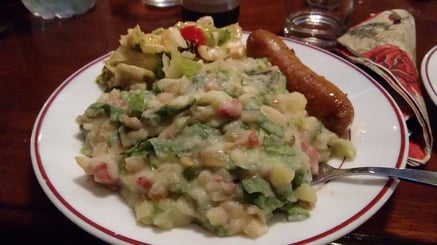 9. Oliebollen
Also known as "dutchies," these fried balls are soft on the inside and crispy on the outside. The yeast batter puffs up in the oil, making these filled doughnuts irresistible. You'll find them filled with almost anything, from fruit pieces like apples or pineapple to minced meat!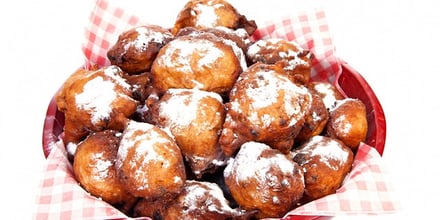 10. Croquette
Croquettes are another great food to share with friends at a pub. These filled rolls are recovered in breadcrumbs and fried. The center is filled with potato and either ground meat, shellfish or veggies. There are so many options, giving everyone an opportunity to find their favorite.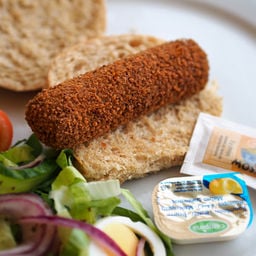 11. Soused Herring
This dish is not for everyone but is worth trying. In the Netherlands, herring is eaten raw, usually after being soaked in a mild vinegar, and then served by itself or on a bun with onions. This flavor, and texture, definitely takes some getting used to.
12. Appelflappen
Another tasty apple dessert is appelflappen, which could be considered a Dutch apple turnover. The pastry is buttery, flaky, and covered in sugar. Inside are tons of apples, raisins, and currants that delight your taste buds.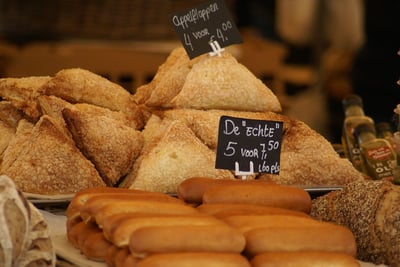 13. Oorlog Fries

Oorlog fries are no simple fry. They are drenched in mayo, raw onion, an Indonesian/peanut satay sauce, and sometimes ketchup. There is so much flavor in every bite that they have been aptly nicknamed "war fries" since each condiment is battling against each other. The fries are deep-fried twice to obtain that crisp outer shell and fluffy potato inside. You will see plenty of people walking around with a cone of this street snack!
There is so much to do in the Netherlands and so many traditional foods to try. Let your senses lead you through this small, beautiful country!
Back to Blog Listing