Nicole Barile is the Director of Intercultural Services at Dwellworks. This article was originally published here.
Every year, companies spend thousands of dollars on cross-cultural training for their international assignees. This cost is an investment in the employee, ensuring success of their assignment abroad, as well as an investment in the company, ensuring continued success in international markets.
While cross-cultural training has become more and more popular among corporations and multinationals, it has yet to catch on in the sports world. Sports teams and clubs are extremely international and, I argue, have a lot more at stake than a large international corporation. Real Madrid and the New York Yankees have much to lose or gain when acquiring or trading a new international player. Let's look at the numbers.
The average cross-cultural training program costs roughly $5,000. Cross-cultural training companies argue that this is just a drop in the bucket compared to the overall cost of an international assignment. PriceWaterhouseCoopers found that the average international assignment costs US$1,032,000 per assignee. So, not investing in Mr. Garcia when he relocates from New York to Berlin could cost the company over one million dollars. Why not pay a few thousand to ensure his success? After all, a cross-cultural program is only 0.5% of the total cost of an international assignment.
Well, what about the sports world? The cost of their international assignments, or relocation of players, if you will, blows "corporate" international assignments out of the water.
In 2002 Yao Ming of China was drafted by the Houston Rockets and received US$18 million dollars for four seasons, or $4.5 million per season.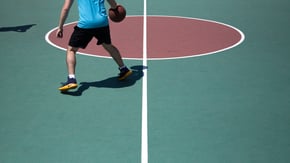 In the same year the Yankees acquired Japanese baseball player, Hideki Matsui. Matsui signed a 3-year, $21 million contract. That's $7 million per year. Cross-cultural training for Matsui would have been mere pennies for the Yankees franchise, relatively speaking.
In 2009 Real Madrid paid £130 million to bring Kaka (Brazil) and Cristiano Ronaldo (Portugal) to their club. That's roughly US$200 million dollars! The cost of a cross-cultural training for just one of these players is only.005% of the total money Real Madrid shelled out.
So why should the sports world be interested in cross-cultural training? Because if your newly acquired star is homesick or having problems adjusting to his/her new culture you may just have blown millions of dollars. According to ESPN.com, "It usually takes a foreign player at least two years to adjust to American culture and perform at his best." Cross-cultural training can assist with this adjustment and make the athlete's transition a smoother one. Let's look at some of the unsuccessful international relocations in sports.
Back in the 1960s the Cincinnati Reds signed two Venezuelan shortstops: Concepción and Mata. Everyone said that Mata had the better skills and would surely surpass his countryman...but they were wrong. Mata ended up not living up to the hype, and Concepción went on to help the Reds win two World Series. But why, if Mata was supposedly the better player? According to Sal Artiaga, then Philadelphia's Director of Latin American operations, "the difference between them wasn't about fielding or hitting, but rather that Concepción embraced American culture and learned English, adjustments Mata never made." Artiaga since wrote two manuals for Major League Baseball, to help with the transition of their players.
In 2009 Adriano Leite Ribeiro (Adriano) returned to Brazil from Italy, citing depression and need of rest as his major reasons. News reports on Adrian's return home frequently mentioned his feelings of unhappiness and loneliness as driving forces. As most interculturalists know, this is a major reason for early return of expatriates on international assignment. Feeling sad and alone are key characteristics of culture shock.
The players are not the only ones who suffer - so do their families. Spouses are often the least happy with a new move, and are typically the number one reason expatriates return home early from assignment. The same goes with sports families. Moving your spouse and children to another country, where they must learn a new culture and language can be extremely hard and puts a huge stress on the family. Take footballer David Beckham and his wife Victoria. David began his career with Manchester United at the age of 17. In 2003 he was signed to Real Madrid (Spain) and stayed for four seasons. In 2007 David transferred to the LA Galaxy (USA) from Manchester United (UK). After David's transfer to AC Milan (Italy), Victoria and their three sons couldn't bear to be apart anymore and moved to Italy to be with their father and husband. All of these international moves surely take their toll on the entire family.
Athletes relocating to other countries most certainly would benefit from cross-cultural training, for themselves, their spouses, and their children. Not only are there differences between cultures to be overcome, but also differences in the way the sport is played from country to country. Coaching styles can differ, as well as team dynamics. Considering the relatively small investment of a cross-cultural training program for professional athletes, one would think more sports clubs would offer this service to their players. Hopefully soon they will.
SHARE THIS