Alexis Carson is an International Program Manager at Dwellworks. She is based at the Dwellworks Corporate Headquarters in Cleveland, Ohio.
---
After the recent Hurricane Irma damaged Florida, we were very concerned about the well-being of our transferees who are located in the hardest hit areas. Immediate response to damage inflicted by hurricanes is required in these dangerous situations to prevent serious hazards. Hurricane Irma was an extremely powerful storm that robbed many Florida residents of necessities such as power and shelter.
One of our local consultants was proactive and went above and beyond his duties to ensure his transferees were cared for. He voluntarily assembled an information packet that included emergency numbers, necessary supplies, area gas stations, and more. This consultant included his personal cell phone number and was available around the clock to answer questions. He distributed this guide to both his current and past transferees.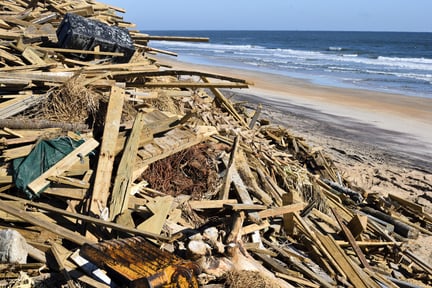 We are proud of our partners who go the extra mile to show they truly care. Helping our transferees to feel safe in their home is one our most important responsibilities, so we are ready to take action when disaster strikes. Our industry is a people-focused one, and we value each and every person we encounter.
Click here to explore other ways that Dwellworks cares for our renters. Or, read another success story from our RentAssist team.
Back to Blog Listing