Before getting into the minute differences between corproate housing, aparthotels, and serviced apartments, we must first realize that each of these terms falls under the umbrella term "temporary housing."
---
So what is temporary housing?
Temporary housing is a form of housing meant for extended stays, typically of 14 days or longer. Temporary housing comes in all different forms, from one-bedroom apartments, to full-size houses. They usually come fully furnished, with amenities similar to what a person would be used to at home, including telephones, Wi-Fi, cable television, kitchens or kitchenettes, utensils and dishes, and in-suite/on-site laundry facilities. Temporary housing units within apartment complexes may even offer concierge services, work out centers, pools, courtyards, saunas, and more.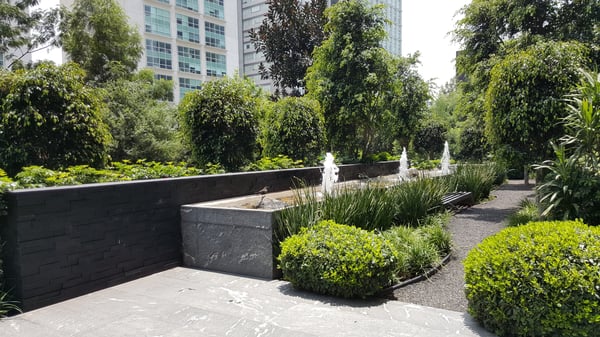 Who stays in temporary housing?
This form of housing is ideal for business travelers, individuals displaced from their homes due to disaster or family circumstances, military personnel, and nearly anyone else in need of short or long-term housing.
Business Travelers: The most typical temporary housing tenant is a business traveler. Employees on long-term assignment often prefer to reside in a temporary housing unit so that they may maintain a lifestyle similar to the one they live at home.
Displaced Individuals: In times of disaster, temporary housing serves as a relief to displaced individuals. Hurricanes, earthquakes, fires, tornadoes, and flooding can wreak havoc, or even destroy, entire communities. With nowhere else to go, displaced people can rely on temporary housing while rebuilding their homes.
Military and Government Personnel: Whether positioned overseas or in their home country, military and government personnel travel often in the line of duty. This abundant travel creates a set of needs that only temporary housing accommodations can appease.
Other temporary housing tenants include those who work in the entertainment industry, sports teams, and even leisure travelers.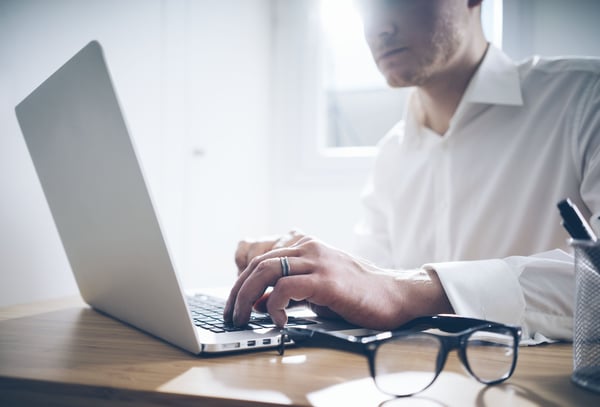 What are the different types of temporary housing?
The various terms used to explain temporary housing are often used interchangeably, despite there being slight differentiators between each term. Other names for the below forms of temporary housing include: corporate lodging, furnished apartments, and temporary accommodations.
Aparthotels: An aparthotel, or extended-stay hotel, is the form of temporary housing most similar to a typical hotel. While these living spaces are slightly larger than the average hotel room, the basic amenities and booking-styles are nearly identical to that of a hotel. Aparthotels typically include kitchenettes, with limited kitchenware. Some people stay in aparthotels for as little as three nights, while others may stay for a month.
Serviced apartments: A serviced apartment, or an extended-stay apartment, is typically a fully-furnished apartment that is bookable for either short or long-term stays (14 days or more). This housing option also has hotel similarities, sometimes including room service, a recreation/fitness center, a business center, swimming pools and saunas, on-site restaurants, and more. Serviced apartments offer larger living quarters than aparthotels and typically have a full-sized kitchen. Similar to hotels, some serviced apartments also have front-desk and concierge services. Most serviced apartment providers require that a tenant stay for at least 14 days.
Corporate housing: As defined by the Corporate Housing Provider's Association (CHPA), corporate housing is, "A furnished apartment, condominium, or house available to let on a temporary basis, primarily for 30 days or more." Corporate housing is ideal for companies who continually send their employees to a specific area on a work assignment. Often times, these units are sublet to the guest, as a corporate housing provider typically leases the unit from a third party. Some corporate housing locations offer the same amenities as serviced apartments, making these two temporary housing terms nearly interchangeable. Unlike aparthotels and some serviced apartments, corporate housing units are commonly located within highly residential areas, allowing the guest to feel a part of the local community. Some tenants may stay in corporate housing accommodations for over one year.
Is temporary housing less expensive than a typical hotel?
Oftentimes temporary housing units are, indeed, cheaper than hotels. Some temporary housing locations may have higher rates than a hotel, but these temporary accommodation options will offer better amenities and larger living spaces than the typical hotel. It's important to remember that the rate may not always be less, but that a guest will receive more "bang for their buck." For more differences between temporary housing and hotels, click here.
Back to Blog Listing