In a world where it seems like you can find anything on the internet, it's hard to imagine that a resourceful employee would have trouble relocating within their own country. With Google at your fingertips, bloggers gushing about the newest hotspot, photographers capturing the best in real estate, nightlife, and family activities, how can it still be hard to find a place to live in a new city and get settled?
With the experience of more than 150,000 relocations under our belt, Dwellworks knows that today's renter is capable of finding a place on their own, they just may not know if it's the right place. Here are the top three reasons why we think domestic renters would benefit from the help of local, in-market experts.
1. The Internet
More often than not, assignees do not receive proper preparation about rental availability, pricing, neighborhoods, and more before arriving in their location, so they do what we all do and turn to the internet. Sure, online tools and resources are readily available...but leveraging these inconsistent materials and online resources can lead to unrealistic expectations as the relocating employee prepares to move. According to Dwellworks surveys gathered from previous domestic move assignees, respondents indicated that community orientation and rental property (and landlord) sourcing were two of the most valued services offered. This means that despite having ample information available about the coolest restaurant or best dog park, there isn't enough reliable information to tell them where the right spot is that fits their lifestyle.
2. Local Leasing Nuances
Previous relocating employees will often agree that consultation on leasing practices and procedures were helpful. Each market is unique and has its own standards depending on the climate, competitiveness of the market, and best practices for the area. Without assistance from a local market consultant, relocating employees are forced to navigate the market nuances on their own which can be a challenge.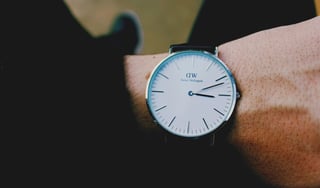 3. Time
After receiving a relocation assignment, relocating employees are expected to relocate, settle, and begin working in their new location as quickly as possible. Everyone is watching the clock, waiting to see what this relocating employee brings to the team. By offering support, companies can help shorten the adjustment period and shift the burdens of moving off the employee and onto a local consultant. The consultant then acts as an on-the-ground resource to manage tasks on the employee's behalf, ultimately keeping the relocating employee focused on their new job instead of hunting for the right home or worrying about getting their new driver's license.
It turns out that while the internet is a phenomenal tool, it's just that: a tool that you have to learn how to use properly. Without local knowledge, learning how to discern the right from the wrong, and the nuance, just isn't possible. Relocating employees can easily find local insight online, but it's time-consuming and not always reliable. Plus knowing you have someone knowledgeable, working as your advocate in a new city is a benefit that should not be downplayed. All these reasons culminate in a conclusion that relocation support services have true value for the domestic renter.
This is where RentAssist™ can help. Dwellworks RentAssist™ is a suite of relocation services that help reduce the stresses of a domestic move. With RentAssist™, a local consultant will help with everything from home finding to recommending their favorite restaurants. Visit our Rental Assistance page to learn more!
Back to Blog Listing