In a world where information is readily available online, why would anyone need help relocating? Well, let's start from the beginning.
Several years ago, a team at Dwellworks recognized there had been a gradual yet significant shift in the US renter's approach to sourcing and securing a rental property. Relocation trends had also revealed today's relocating employees play a more active role in the research process. They desire flexible options in their relocation support, and they want simple support that offers just the right amount of local expertise with a personal touch, delivered with convenient technology support tools. A product tailored to today's transferring employee simply didn't exist, so, in typical Dwellworks fashion, we created it!
After listening to the needs of our clients and relocating employees, and paying close attention to the distribution, compilation, and analysis of our survey data, we developed RentAssist™. While our goal of delivering service that exceeds all expectations remains, these past five years of experience have provided us with the opportunity to fine-tune the well-loved product we have today.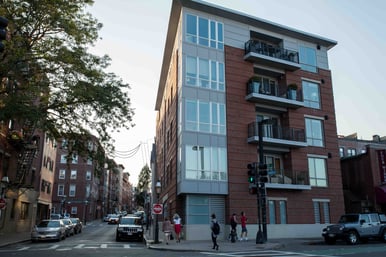 Why RentAssist™?
Often we are asked what the benefits of this program are when information is so readily available on the internet (which is a fair question - the internet is full of information). The internet cannot provide the assistance that relocating employees truly need. Relocating employees have asked, "Where can I find…."
Support from a local-market specialist who has experience?
An assessment of my needs and preferences?
Neighborhood information to determine where is best for my budget and lifestyle?
Guidance on properties that are available online?
Dwellworks knew we could help. No matter how easily accessible information is, a relocating employee still needs a local lifeline to actually get the job done … which is exactly what RentAssist™ provides. RentAssist™ programs are supported by a local lifeline, a Dwellworks Consultant. in the destination city. The consultant answers questions, provides invaluable advice and assistance in the rental search, familiarizes the employee with the area and surroundings, provides local leasing standards and how to avoid scams, helps with utilities, and will even take the employee to the DMV. (Haven't yet thought of getting a new driver's license? That's why we're here!).
What is Included?
RentAssist™ was designed to help a relocating employee find a home to rent and get settled in their new location quickly. A local-area community and rental market expert, the Dwellworks Consultant, will help identify properties that best suit the employee's needs, life­style, and preferences. Best of all, the employee has the option to customize their experience by deciding how they would like to spend their time with their consultant. They can choose to get an Area Discovery tour to get to know their new surroundings and visit some properties together, or if preferred, the employee can instead extend their time working with the consultant on rental sourcing. The employee and consultant also have access to our online proprietary platform, where they will share properties found online, communicate about the positives and negatives, organize scheduled appointments, have access to local resources and information about the local area, and much more.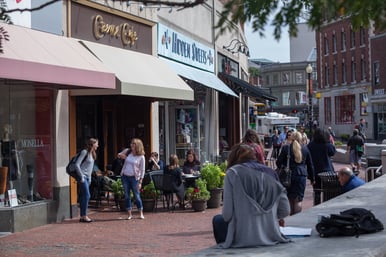 Three tiers of RentAssist™ were created to accommodate a wide range of relocating employee needs. Service options are:
RentCoach™: Designed as a low-cost service to provide employees with a rental market overview and valuable local insights from a one of our local experts. It provides a virtual program that includes a needs assessment and customized research support at a competitive cost.
RentAssist™: Offers an enhanced rental consultation and collaborative search where the Dwellworks Consultant will set appointments and prepare itineraries. RentAssist™ also provides options allowing for a customized experience. The relocating employee may choose to tour with their consultant to become familiar with the area, or they may utilize the consultant's expertise for extended rental search assistance.
RentAssist™ Plus: Offers the same features and benefits of RentAssist™ allowing for more time with their local expert to create an enhanced service experience.
So how does this service help?
Well, according to the thousands of employees we have helped relocate, some of the most valuable aspects of this service include; time-saving, knowledge of the area, someone to talk to, ask questions of, and most importantly, someone to count on. Having a local lifeline into a new community can help ease stress during the relocation process. For the most part, relocating employees need the support of a real person who understands the challenges of a move. Not only does RentAssist™ support the employee, but it also means the employee can go to work happy, comfortable, and productive too.
To learn more about how Dwellworks can help answer your specific questions, visit our Rental Services page. We look forward to exploring your new destination with you!
Back to Blog Listing