Whether you are going on vacation, moving abroad, or traveling for work, it is always comforting to know the basics before you arrive. Feeling comfortable with what people eat, how they interact in public, and even how they get around, are some of the first steps to feeling at ease in another culture. If you know what to expect you can spend less time fretting and more time soaking in the all of the new experiences travel brings.
The United Kingdom includes Northern Ireland, Scotland, Wales, and England. It is comprised of islands off the western coast of Europe. Major cities include the capital London, Liverpool, and Manchester (England), Belfast (Northern Ireland), Edinburgh, Glasgow (Scotland), and Cardiff (Wales). Today, the United Kingdom is a financial and cultural center.
Social Climate
General politeness is the rule of the land here. Hold doors open for others, apologize, and say please and thank you. Everyone you encounter will appreciate these gestures. People are quick to smile and will welcome a smile from you.
Common introductions include "Pleased to meet you." and "How do you do?" Common topics of communication include the weather, sports, current affairs, British history, culture, and popular culture. Extend a handshake upon being introduced.
Language
English is the official language of the United Kingdom. It differs from English spoken in the United States in terms of spelling, pronunciation, idioms, and intonation. People are comfortable using their regional accents and dialects, of which there are hundreds. In addition to English, there are other regional languages spoken, including Welsh in Wales, Irish Gaelic in Northern Ireland, and Scottish Gaelic and Scots in Scotland. In general, these are first languages among a small percentage of the rural population. A growing number of people are also choosing to learn them as second languages.
The British tend to speak in low, measured tones, and they don't often raise their voices. It is considered rude to interrupt others. Intonation often conveys that one has finished speaking, with the voice going down at the end of an affirmative statement. The English language is considered by some to be the United Kingdom's most significant export, seeing as the language is spoken around the world.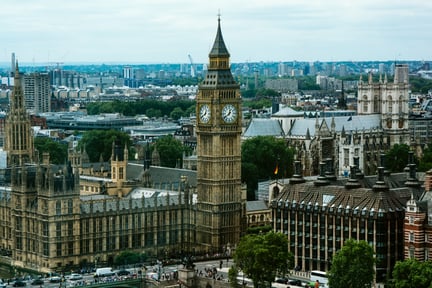 Doing Business
Ensure that when meeting for business you arrive on time. Punctuality is key when working with the British. Schedule meetings well in advance and make sure clear objectives are outlined.
Managers in the UK are known for casual leadership decision-making. In other words, the senior manager leads, but allows the associates to give feedback and assist in developing ideas. This form of leadership allows all members of the team to be part of the decision making process
Housing
Available rentals in London are expensive and can be hard to come by. Apartments are called "flats" and, like any big city, differ greatly in character and size among neighborhoods. In comparison, smaller towns have a more manageble price tag and offer conveneince and access to the countryside. Here are a few helpful blogs to learn more about the rental market in the UK:
Food
Famous foods in the United Kingdom include:
Fish and Chips
Haggis
Bangers and Mash
Tea with scones and sandwiches
Pork Pie
A "fry up" full breakfast
Schooling
Throughout the United Kingdom, there are five stages of education: early years, primary, secondary, Further Education (FE) and Higher Education (HE). Education is mandatory for all children between the ages of 5 (4 in Northern Ireland) and 16.
Primary schooling includes a few different options for children. Students begin at age 4-5. Then students may attend either a preparatory, private school, or a state public school from ages 6-11.
After primary level, students move on to secondary school (ages 11-16). Public Secondary schooling is a private or boarding option. Comprehensive Secondary schooling is a public option.
At the end of secondary school, students take the General Certificate of Secondary Education (GCSE). Students that are "O" level go to trade and vocational schooling, including community colleges and university. Students that are "A" level attend fee-paying universities at the age of 18.
Transportation
In major cities, the metros are an efficient, cost-conscious method of traveling. If your destination is London, you can have an Oyster card (the public transit pass) sent to you at your home address. That way, you can hop right on the Tube as soon as you arrive. You may also want to take a famous black cab taxi or red double decker bus! If you can, be sure to take some time to walk around as well. Exploring by foot is by far the most common mode of transportation.
There is an extensive train system that links major cities, including the Channel Tunnel, which links Paris and London in a quick trip. If you plan to travel by train frequently, consider a Rail Pass.
Attractions: Museums and Nature
Some of the top attractions in the United Kingdom are:
National Gallery in London
Westminster Abbey in London
Museum of Scotland in Edinburgh
Titanic Museum in Belfast
Stonehenge
Some of the most beautiful natural features of the United Kingdom include:
Giant's Causway
Durdle Door
Fingals Cave
Dan-yr-Ogof
Loch Lomond
Brimham Rocks
Security
Make multiple copies of your documentation and keep these materials in a safe place. These documents should include the location of your nearest home country embassy in case of emergency. When you travel, always be sure to provide at least one other person with your itinerary. Keep your belongings close to you, as pick pocketing is common throughout Europe.
As in every country, there are places that are dangerous to go to if you are unfamiliar with the area. Ask the locals where they do not go, and try to avoid traveling alone and at night. Use only licensed Black Cabs or pre-ordered car services. Avoid exchanging money at ATMs that look temporary in structure or location. See the USA government website for more tips on safety for expats in the United Kingdom.
Local police patrol high traffic areas to watch for suspicious activity. Whenever you travel to a new place, remember that it is best to avoid large crowds when possible. Always trust your instinct; if something feels wrong to you, leave the area immediately. Allow extra time to travel, especially across borders.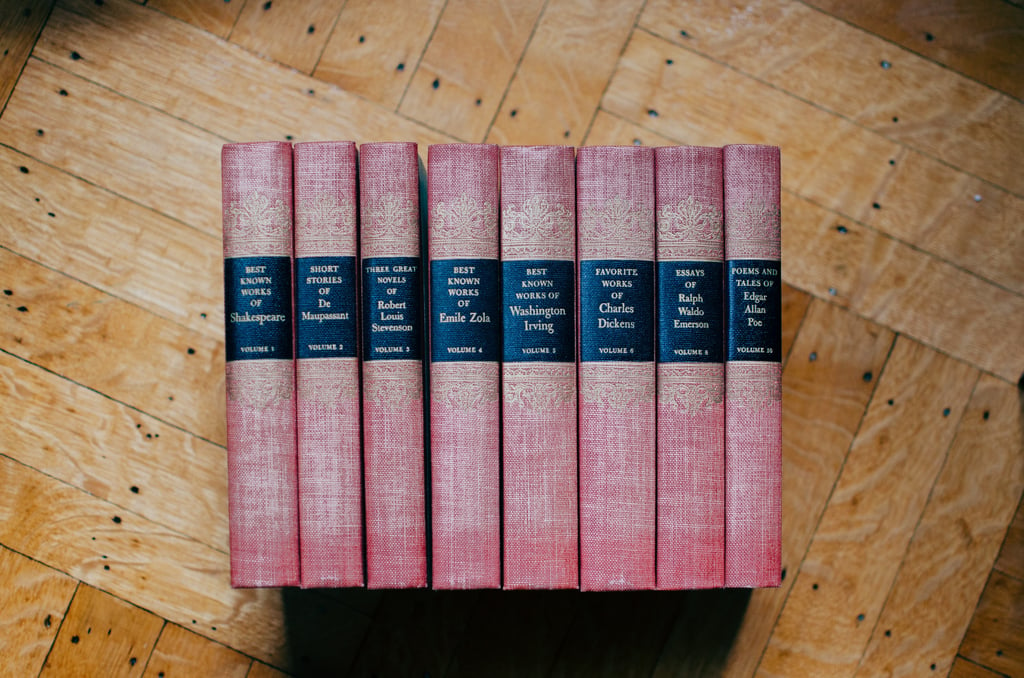 Facts about the United Kingdom
Famous scientists from the UK include Charles Darwin, Stephen Hawking, Isaac Newton, and Michael Faraday.
The United Kingdom also has an incredibly strong literary tradition, with authors such as William Shakespeare, Charles Dickens, Agatha Christie, and J.K. Rowling and many more making significant contributions to world literacy.
Chicken tikka masala, the national dish of the United Kingdom, is a spicy curry that was completely invented in Britain; you won't find it anywhere in India!
The Channel Tunnel, or "Chunnel," is an underwater tunnel that spans the 21 mile (34 kilometer) gap between England and France.
Golf is Scotland's national game.
Wales is actually home to a town called Llanfairpwllgwyngyll-gogerychwyrndrobwlllllandysiliogogogoch, which translates as "St. Mary's Church in the hollow of the white hazel near a rapid whirlpool and the Church of St. Tysilio near the cave."
---
Read our other Destination Profiles:
SHARE THIS