With corporate housing coverage in a number of different countries, Dwellworks Corporate Housing can provide temporary housing solutions for any length of stay. With a variety of different serviced apartments, townhomes and aparthotels in our inventory, we can cater to the needs of the typical traveling employee, or the needs of an employee and their family. Let's explore some of our favorite apartments in Luxembourg, Ireland, Mexico and Germany that provide the best bang for your buck:
Luxembourg
In Luxembourg City, our favorite apartment rests on the first floor of a building in the Limpertsberg district. The one-bedroom apartment at Rue Henri, which also happens to be our newest apartment in the country of Luxembourg, provides an open floorplan, one and a half baths (with an over-sized bathtub!), and a unique bedroom layout that can only be found in this brilliant Rue Henri corporate housing apartment. A small terrace with natural shrubbery graces this first-floor gem. With a weekly cleaning service included in the rate, it's easy to see why Rue Henri rises to the top among Dwellworks' list of temporary housing apartments in Luxembourg.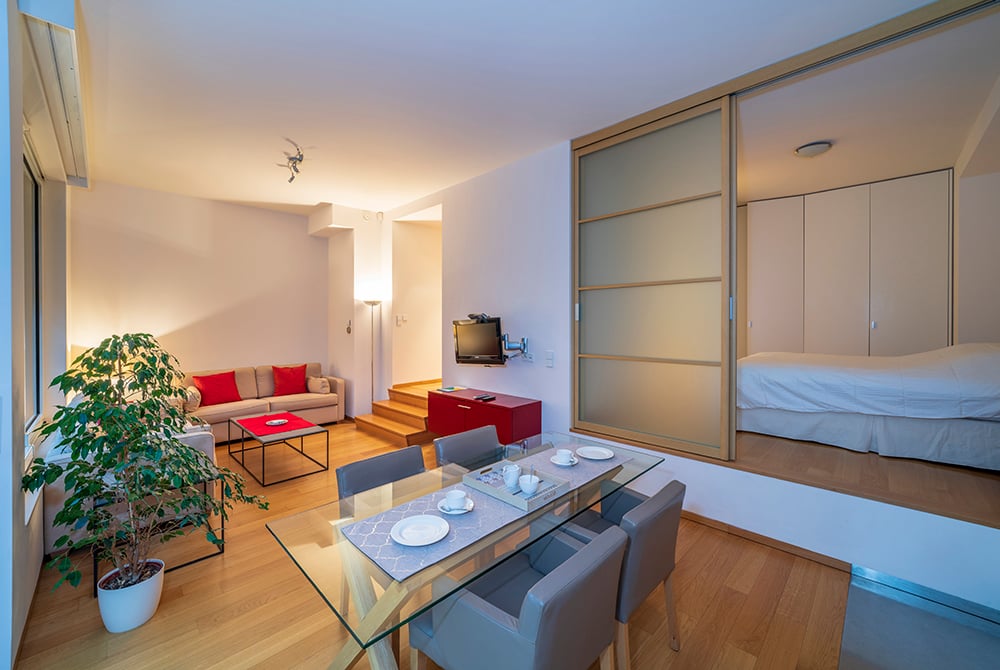 Mexico
The apartments at Carso combine top-notch amenities with all the comforts of home. With items such as in-unit laundry machines, a fully-equipped kitchen, a playground, recreation room, hot tub, indoor pool, and so much more, it's easy to understand why our clients love placing guests in the upscale Carso accommodation. Since the building is located near Polanco's best shopping malls, restaurants, and other businesses, tenants at Carso can enjoy an authentic lifestyle in Mexico City.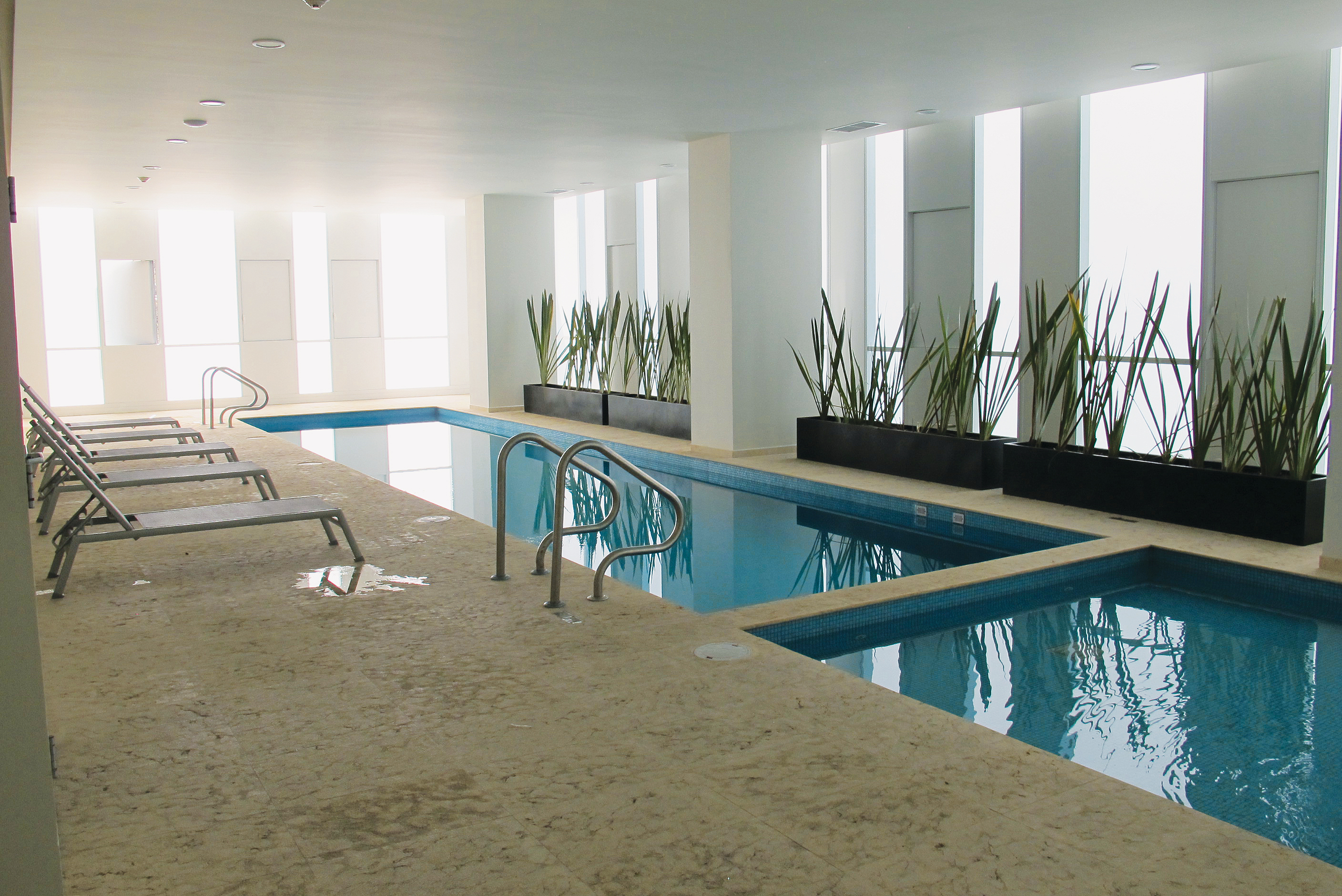 Ireland
Since Dwellworks has apartments in over 12 buildings in and near Dublin, it's difficult to pick just one apartment to feature. The spacious Garden Flat boasts two gorgeous bedrooms, while The Adelaide Townhouse provides a great deal of privacy and a walled-in back patio. However, the property that deserves the most praise is the unique and modern One Beacon apartment. With a brilliant charm, this one-bedroom apartment provides plenty of floor space and a modern kitchen. It's even situated near the Sandyford Business Park! Those staying at One Beacon won't want to leave when their assignment in Ireland reaches an end.
Germany
The final apartment featured today is located in Germany. Among Dwellworks' 15 serviced apartment locations in Frankfurt and Munich, this two-bedroom apartment in Munich rises to the very top. The Volkartstrasse apartment (talk about a mouthful- only our team in Germany can actually pronounce this) features a balcony with favorable views of the city, wood flooring and furnishings, and a fabulous kitchen to prepare home-cooked meals. Public transportation stations, bars, restaurants and the infamous Olympiapark all serve as nearby attractions, and underground parking is just one of the many perks found at the Volkartstrasse property.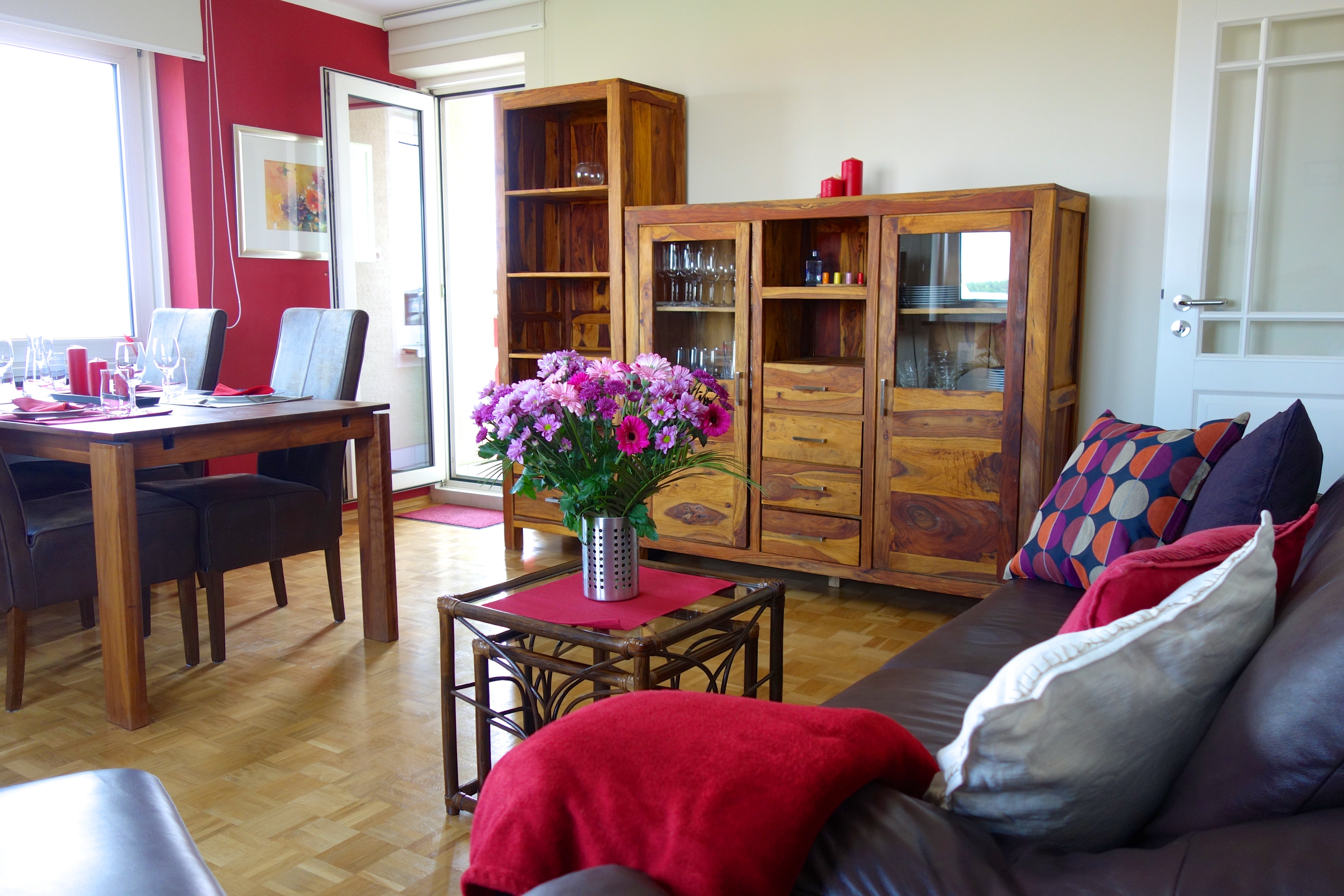 ---
Interested in reserving one of the apartments featured above? We'd love to hear from you! Drop us a note by e-mailing CorpHousingAuthorizations@Dwellworks.com and a member from our team will be in touch with you regarding our current rates and availability. If your favorite apartment here isn't available, don't worry! Our other apartments in each country are just as great as the next.
And don't forget to sign up for our monthly newsletter so you're aware of newly acquired apartments in Germany, Mexico, Ireland or Luxembourg! Simply click the image below!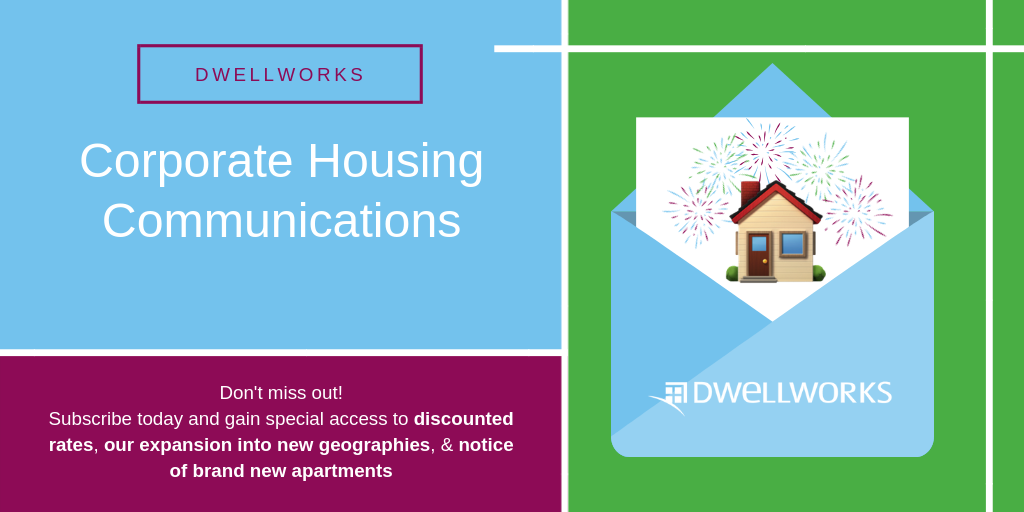 Back to Blog Listing