When preparing to relocate overseas on temporary assignment, gathering belongings and remembering what exactly to pack can be a hassle. While we can't provide your personal clothing and other belongings in our corporate housing units (also referred to as temporary housing, corporate lodging, or serviced apartments), we can be sure to ease the packing hassle and provide kitchen necessities and utensils that are clean and ready to use in any of our units' fully functional kitchens.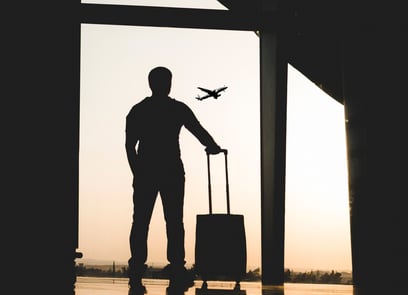 While eating at restaurants abroad is often an unparalleled experience (We recommend it! Live like a local and be sure to try the local cuisine), having the option to prepare meals in a temporary housing arrangement is ideal.
We are freqently asked by future guests: "What comes in a corporate housing kitchen?" We've heard you, and we have an answer! So here's what to expect in any of our units' cooking spaces:
In Dwellworks corporate housing apartments, well-stocked kitchens are available. Updated appliances, including refrigerators, freezers, ovens, microwaves, and dishwashers can typically be found in all units. In addition to these standard amenities, other appliances, such as toasters and coffee pots, are also conveniently accessible.
Other necessities, like silverware, dishes, cutlery, cooking pots, and pans are also provided in each of our apartments.
Perhaps the most exciting aspect of these Dwellworks kitchens is the country-specific utensils and kitchen supplies. For example, in our units in Mexico, you'll find margarita glasses and other Mexican-centric supplies, while in Germany, we'll supply plenty of steins and mugs- all to ensure that you are fully submerged in, and experience, the local culture, customs, and norms.
What else comes in a corporate housing kitchen?
| | |
| --- | --- |
| + Tablelcoths | + Wine glasses |
| + Fruit bowl | + Paper towel holder |
| + Kitchen utensil set | + Cookware set |
| + Cutlery set | + Blender |
| + Teflon pan set | + Salt & pepper shakers |
| + Plastic sponge holder | + Garbage can |
| + Strainers | + Cheese grater |
| + Can opener | + Tupperware set |
| + Cutting boards | + Corkscrew |
| + Crockery for four people | + Silverware for four people |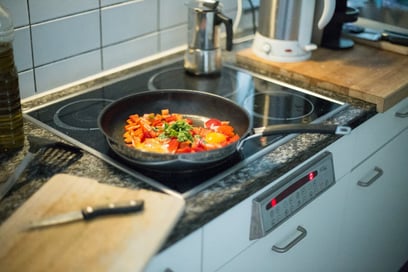 We'll also provide the perishable necessities to go with the above list of supplies. A starter-pack of napkins, coffee, sugar, soaps, cleaning supplies, etc. will all be available upon arrival, ensuring the first thing you'll do when you arrive at any of our serviced apartments is unpack and relax in your new home!
Try cooking something new while staying in our corporate lodging accommodations! We've provided all the essentials (and then some) and encourage our guests to prepare new region-specific foods and drinks, and of course their favorite meals.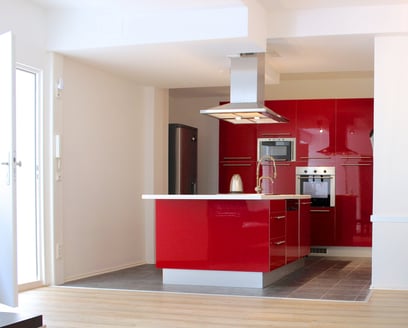 If you're heading our way for a temporary housing stay, relax! We've got all the basics, and plenty more, covered in our corporate housing kitchens.
Interested in learning more about how to prepare for corporate housing and international travel? Read our other blog posts!
Back to Blog Listing